Amazon Business Ideas You Should Look Out for in 2023
Online Shopping is just one of many areas that have seen extensive growth over the past five years. The power of the "add to basket" button is incredible. The new generation enjoys this style of shopping, everything is just a click away. With the numerous shipping and courier partners available in the market, order fulfillment has also become more manageable and hassle-free.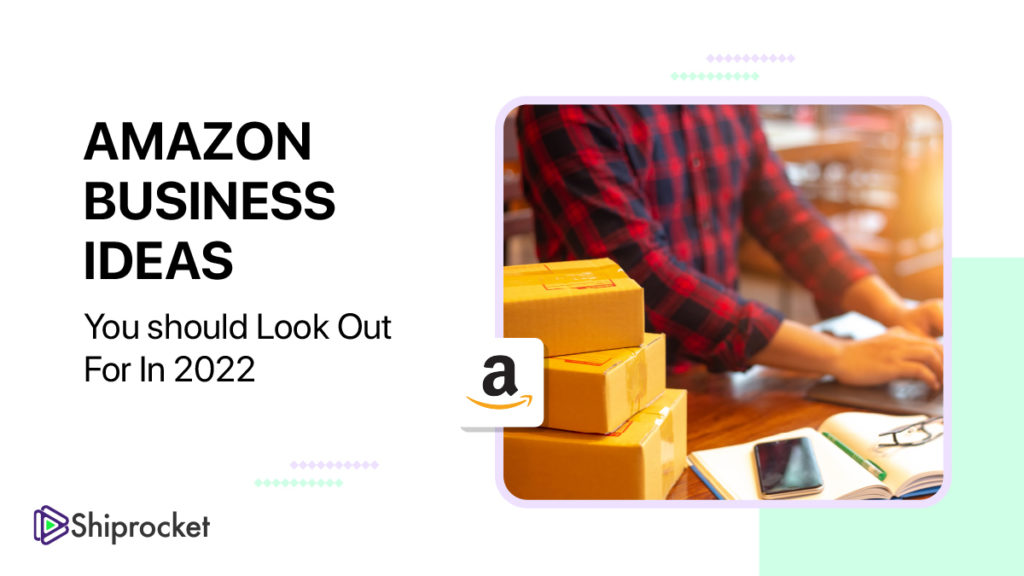 About Amazon
Amazon inc. is an American International eCommerce company started by Jeff Bezos in 1994. When many .com companies were not able to survive during the '90s, Amazon managed to stay and is booming now. Today, Jeff Bezos is the richest man globally with an estimated net worth of $187 billion. Amazon is the world's largest online retailer and a prominent cloud services provider. It sells anything you can imagine. Smile from A To Z in Amazon logo depicts that the company is willing to deliver any product anywhere in the world.
Fascinating Facts About Amazon
300 million people use Amazon actively. That is twice the entire population of Russia!
197 million people visit Amazon.com monthly.
Over 100 million users are registered on Amazon in India.
Over 4.000 Amazon products are sold per minute.
Amazon is offering 168 million products to its Indian customers.
218,000 sellers actively sell on Amazon India.
Amazon Prime in India has 10 million users.
Amazon India is the largest online smartphone channel with a 47% market share.
As per the Economic Times, Amazon India's revenue was Rs 16,200 crores in 2021. It is up from Rs 10,847 crores in 2020 by 49%.
How Big is Amazon?
The popularity of Amazon is unthinkable. Amazon has become synonymous with online shopping, and it continues to develop new products and services to satisfy customers and earn their trust. So, how many people do you think use Amazon?
A significant number of buyers are purchasing from Amazon with 79 percent of new customers coming from tier II and III cities like Ernakulam and Guntur. Amazon, which began its Great Indian Festival 2021 with Prime Early Access on October 2 and went live for all consumers on October 3, said more than 10 lakh customers bought a smartphone for the first time during the festive sale.
The Data pertains to trends seen in October during the festive sale. Amazon also witnessed significant participation from over 360,000 MSME buyers in the Amazon business.
According to reports, eCommerce platforms, including social commerce and grocery, garnered about $2.7 billion in sales in the first four days of the festive sale (October 2-5) and are on track to achieve the $4.8 billion gross GMV mark.
Is Amazon Winning The E-commerce Platform in India?
In the Indian e-commerce business, Amazon has a strong foothold, but it is not alone. It is close and neck with Flipkart, which Walmart owns.
Even though both businesses had similar paths and were vying for a more significant portion of the Indian market in 2019/20, Flipkart emerged victoriously. For the fiscal year 2019-20, it reported a revenue of Rs 34,610 crore. On the other hand, Amazon grew at a faster pace of 82 percent, while Flipkart only grew at a rate of 47 percent.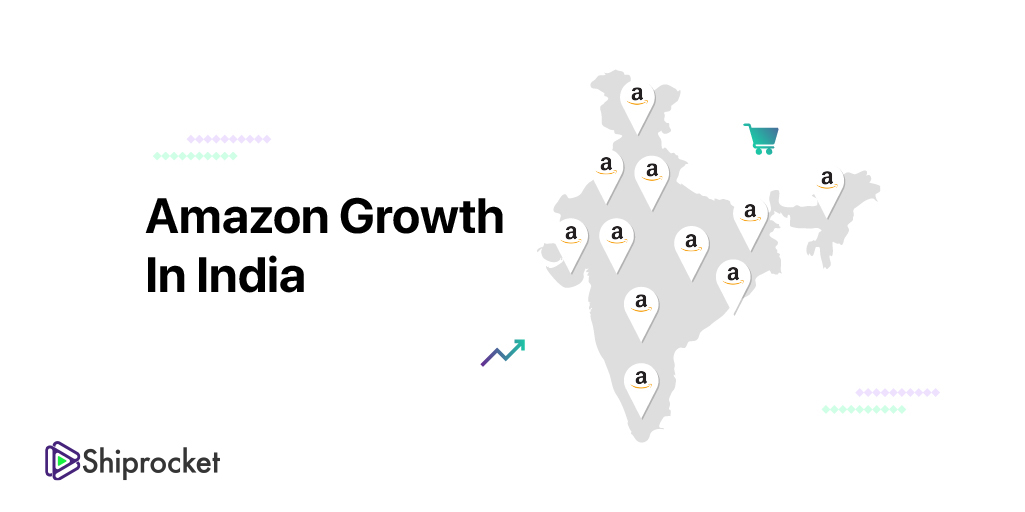 How famous is Amazon in India?
India Could Contribute Up to 20% of Amazon's Growth.
At present, maybe Amazon India is a minor contributor to Amazon's total sales; however, it is expected to become a significant growth driver for the U.S. e-commerce giant.
According to the tech investor, Gene Munster, India could contribute 15% – 20% to Amazon's growth over the next few years.
Amazon has declared an investment of $6 billion in India and has given its word to help small businesses in the country with an investment of $1 billion.
In India, Amazon is a popular research destination.
Before making a purchase, Indian online customers want to investigate the product. Amazon is a popular place for those doing internet research to find products.
Before purchasing a product, 66% of Indian urban active users did some research online.
Amazon was visited by 52 percent of internet researchers for their research.
The majority of new-to-Amazon shoppers were pleased with their purchase, and the majority want to shop on Amazon again in the future.
82 percent of new Amazon customers said they want to shop there in the future.
Apparel and fashion (43 percent), mobile and accessories (42 percent), personal care and beauty (41 percent), household & groceries (39 percent), home appliances & décor (33 percent), and consumer electronics (33 percent) were the most popular categories (24 percent).
Business Ideas You Should Look Out For In 2023:
Amazon Kindle Publishing
Amazon has a platform that allows its members to buy and borrow digital books from its Kindle store. You can write your books and self-publish them on Amazon for an opportunity to earn a good passive income.
Fulfilled By Amazon
Fulfilled by Amazon, or Amazon FBA as it is more often called, is an Amazon program that allows you to ship your goods to an Amazon warehouse and have Amazon handle all of the packaging and shipping for you when you get an order on your Amazon store. Even if you work a 9-5 job, Amazon FBA allows you to sell items on Amazon.
Amazon Associates
Amazon Associates is an affiliate marketing network for Amazon. You can promote Amazon products on your blog or social media page and earn a commission each time someone buys something via your link.
Amazon Handmade
On the Amazon Handmade site, you can sell your handmade goods, particularly arts and crafts. You can make some nice money selling jewelry, drawings, paintings, house decorations, and other remarkable artwork on Amazon if you're skilled at it.
Amazon Underground
Amazon Underground allows developers of apps, games, and software to list and sell their creations.
Product Photography
A nice photo of the goods is one of the most important conditions for making excellent sales on Amazon. You can establish a company that specializes in assisting Amazon sellers with taking, editing, and uploading quality images of their products on the site. You might even start your own product photography company.
Amazon Prime Pantry
Amazon Prime Pantry is an Amazon initiative that allows you to sell groceries. You can start selling your food on Amazon pantries if you've been thinking about opening your grocery store but can't afford a physical location.
Selling Gift Baskets
Amazon now allows you to sell pre-packaged gift baskets. Many individuals who want to send gifts to their friends and loved ones are unsure what kind of gifts to buy, so they are always delighted to find pre-packaged gift baskets with stunning goods to give to their loved ones.
Conclusion
Do you require a book? – It's available for purchase on Amazon.
Do you require the use of an electronic device? – It's available on Amazon.
Perhaps you're looking for a present? – You may find it on Amazon.
My argument is that you can find whatever you need (or don't need) on Amazon.
Amazon is growing at a breakneck pace with no indications of slowing down.
Calculate Your Shipping Costs Now