What are the Best Sources for Latest eCommerce News in 2023
eCommerce in its modern stage is ever-evolving, growing, and complex – and at a pace that is accelerating. For success in the eCommerce industry, it is important to stay on top of the news and be up-to-date with business models, strategies, and tactics.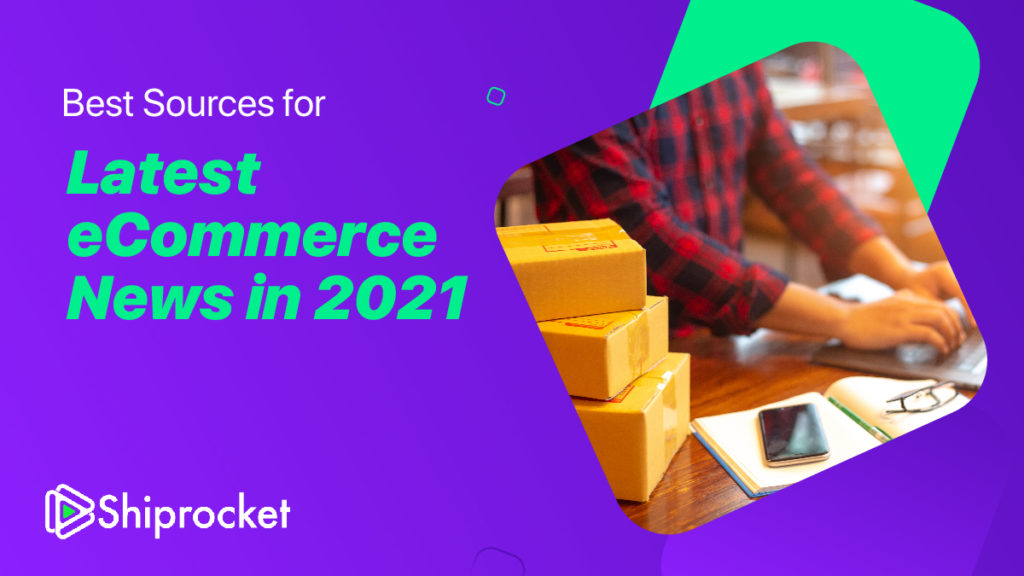 With the plethora of information sources available over the internet, it is important to separate valuable information from the noise. From upcoming industry trends to advice from industry leaders, there is so much information that can help eCommerce business owners to catapult into their journey.
What are the Best Sources to Read the Latest News about the eCommerce Industry?
There are plenty of sources that are reliable and updated every day to help you keep on track when following the news. Whatever topics or news one are looking for, these sources are sure to quench your thirst for information.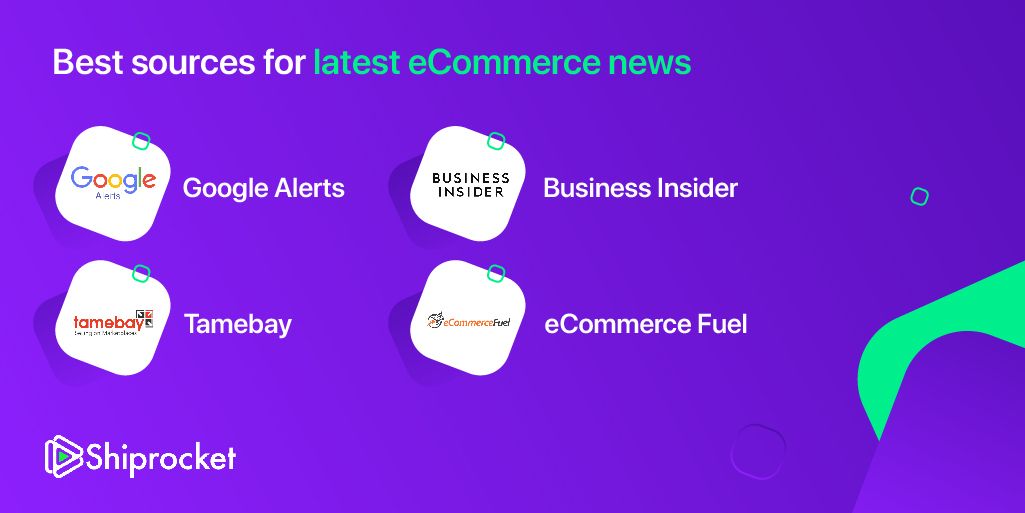 Google Alerts
Google Alerts is one of the most popular and easiest tools to keep a track of emerging trends in the eCommerce industry. Google Alerts emails the users hourly, daily, weekly or custom updates on news about the keywords entered. One just needs to set up a few keywords such as "eCommerce", or "logistics", or any other keyword you are interested in, and start receiving custom alerts right in your inbox.
TechCrunch
If the updates about the technological advancements are what interests you, then TechCrunch's eCommerce section is the best source to gather information. TechCrunch covers everything related to tech-eCommerce and helps you stay updated with the latest news from around the world and the future trends of eCommerce technology.
Business Insider
Business Insider is one of the most reputed sources when it comes to the business-related news of the eCommerce industry. The eCommerce section of Business Insider shares the latest news about eCommerce retail, advertising, and finance. Learn what big brands are doing and what the future of eCommerce holds
Crunchbase
Crunchbase is one name that cannot be left off the list of eCommerce business news sources. Crunchbase is known for posting the latest news about investments, valuations, raises, and takeovers, and is widely famous amongst those who are interested in news about enterprises, start-ups, and companies that are scaling up exponentially.
TameBay
Another source to get news about eCommerce right in your inbox. All that needs to be done is one needs to subscribe to the newsletter to receive daily news related to eCommerce and retail, including insights into surveys around eCommerce. TameBay covers a wide range of topics such as retailers and brands, suppliers, merchants, marketplaces, and more.
Practical eCommerce
For those who are looking for news around the wide spectrum of finance, design, marketing, marketplaces, SEO, shipping, and analytics, Practical eCommerce is the best source for them. This source is known for publishing insights by expert eCommerce professionals, consultants, and journalists.
eCommerceFuel
Although eCommerceFuel is a member-only eCommerce platform, their blog which is available for the public contains updates about the eCommerce industry. It is termed as "News Cart" and shares the latest eCommerce news that is relevant to online sellers.
Digital Commerce 360
Digital Commerce 360, as the name suggests, covers everything there is to cover about eCommerce news and upcoming trends. Digital Commerce 360 is a blend of news and advertorials and offers retail news to large and small sellers. The news helps those who want to stay ahead of their competitors.
Forbes Retail
Forbes Retail is one of the best sources for retail news and gives you an insight into the eCommerce industry while keeping you up-to-date about the trends and what's what of the eCommerce industry.
Online Marketplaces
Apart from the many sources of information regarding the trends and future of eCommerce, online marketplaces are one of the most underrated sources. Each and every online marketplace has its forums, press releases, or email support through which one can get customer stories, marketing updates, and seller news.
How to Use the eCommerce News Sources to your Advantage?
In the current times when everyone is busy with their routines and has a plethora of tasks on their to-do list, it is impossible to find time every day and scroll through the news sources and make notes of the trends, news, important updates, etc. Even if one finds time to scroll through this sea of information, missing one or the other piece of information is possible.
So how can one keep a track of what's happening around them about the eCommerce industry?
A monthly newsletter is one of the best ways to keep up with the trend instead of daily reminders and updates. Another way to be on top of things is by following the social handles of the above-mentioned news source. This will ensure that while one scrolls through Twitter, Instagram, or any other social media, they are always up-to-date.
Some other tips that can be followed for staying up-to-date are:
Sign-up for monthly or weekly newsletters
Opt for a news source that offers content most relevant to one's business and interest
Set aside a specific day and time to catch up with the news, trends, and daily updates
Always follow online marketplaces and eCommerce platforms for daily news and updates
Calculate Your Shipping Costs Now