How Shiprocket Helped the Brand Badthameez Store Capture Customers from All Parts of India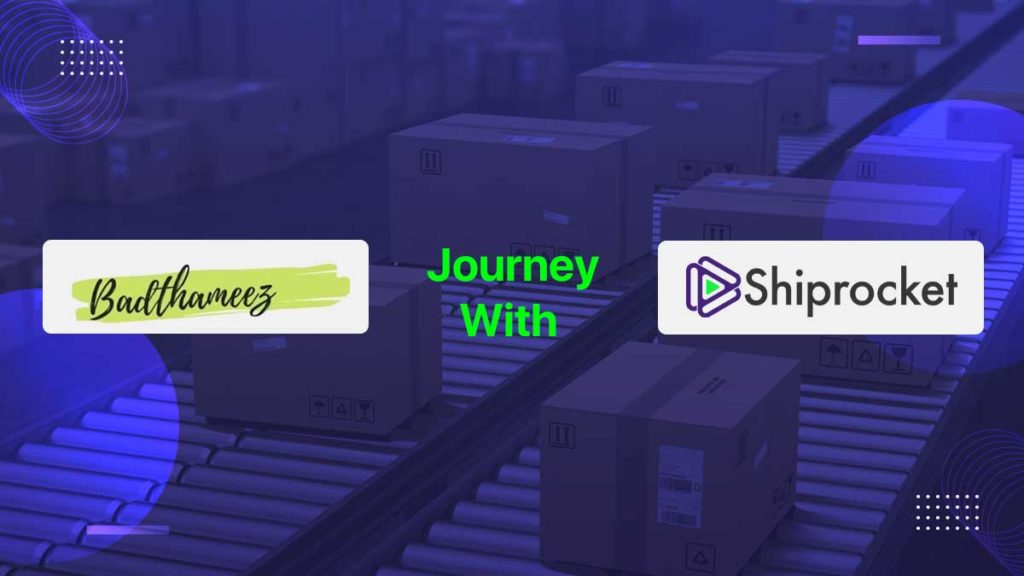 The country has witnessed significant growth in the smartphone market in recent years. As per Economic Times, smartphone sales have gone up by significant numbers in the past few years. And It is expected to witness a double-digit growth percentage in 2021. With this substantial growth in the smartphone market, the mobile accessories market is also expected to grow and reach INR 252.8 Billion by 2023.
The major mobile accessories widely used include USB cables, external batteries, chargers, mobiles covers and cases, and earphones and earpods. While all these products are in great demand, the phone cases and covers are the chart-toppers.
The competitive advantage for the players operating in the market lies in the uniqueness of their operating channels. There are many micro, regional, and national level distributors operating in the market. The manufacturers are marketing their products through online distribution channels as well to reach a bigger consumer base.
About Badthameez Store
Getting a cracked or damaged screen repair is expensive. Thus, more and more consumers are willing to spend on protective cases and covers to ensure little-to-no damage to their smartphones. The phone case market is heavily influenced by ever-evolving lifestyle trends. Phone covers are no more just the protective gears for smartphones. But they can be generic, customized, and reflect one's persona and cultural preferences.
When consumers choose a phone case, various factors like trends, quotes, music, movies, sports, books, television series, and social causes come into the picture. Taking such factors into account, many manufactures are coming up and offering relevant and up-to-date products.
One such store that offers trendy and premium phone cases and covers is Badthameez Store. Incepted in 2019, the online store is based out in Hyderabad-Mumbai. The brand offers customizable phone covers and cases as per the needs of the customers. The brand currently has a wide range of phone cases in different collections, including marvel, cricket, football, marble, books, cars, and bikes collections.
Incepted by two friends, Badthameez Store started as a small shop selling T-shirts in nearby localities in Hyderabad. Later, the brand started offering products via Dropshipping methods all over Hyderabad.

Challenges Faced by Badthameez Store
With time, the brand expanded its business. However, with expansion comes challenges. It faced several challenges in delivering its products via cash on delivery. They also find it difficult to get a cash-on-delivery label with its brand logo. Besides, eCommerce shipping also came as a challenge for the brand.

Brand Badthameez Store came across Shiprocket through Google Ads and it immediately clicked. It finds Shiprocket the best platform to ship products at the lowest prices.
With Shiprocket, brand Badthameez Store can now easily ship its products across the country without any hassle. Besides, they also get a shipping label with their branding.
As per the brand Badthameez Store, Shiprocket's tracking page is really helpful. With its help, we can conveniently locate our product and track its status. Our customers are also able to locate their packages easily.

In their endnote, Brand Badthameez says, I am now dependent on Shiprocket to ship my products. It is the no. 1 logistics service in India and no competitor can do as Shiprocket does. I am happy that I have a partner available with me 24/7 to help grow my business all across the country.
Calculate Your Shipping Costs Now