DHL eCommerce vs. DHL Express – Which Is Better for Your eCommerce Store?
In the present scenario where seamless shipping seems to be one of the most significant ways to improve customer satisfaction, choosing the right courier medium pays dividends. Now coming to some of the premier shipping companies, DHL is known for its efficient service. It is renowned across the globe and has millions of satisfied customers including many e-commerce giants. If you have decided to use DHL as your preferred shipping partner, there are certain things that you need to consider before you choose the best medium.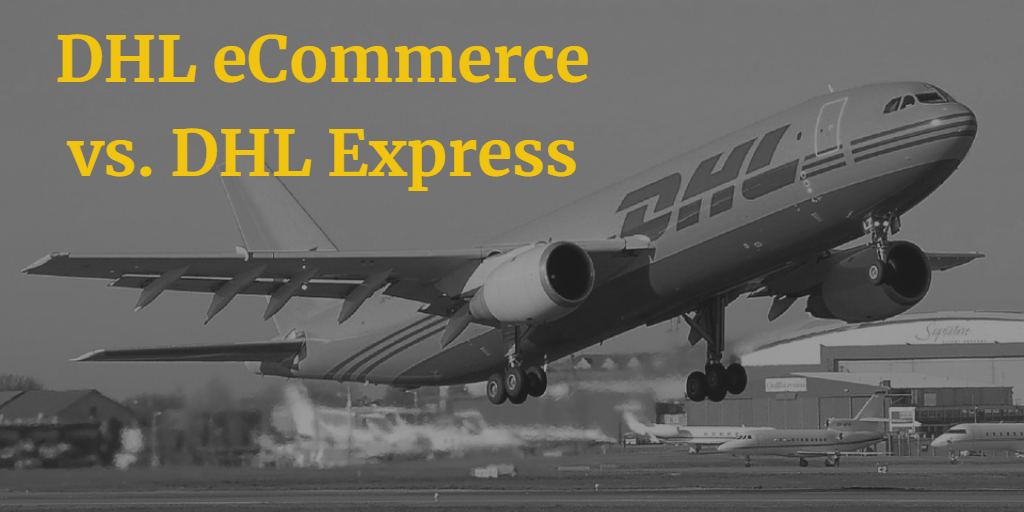 DHL express is ideal for international shipping
DHL, being a vast courier company has different subsidiaries for various lines of businesses. Among them, DHL e-commerce and DHL express are quite popular. Sometimes, e-commerce retailers get confused when it comes to choosing between these two. First things first, you need to opt for the one that goes well with your business objectives and revenue. While DHL e-commerce offers both domestic and international services, DHL express only provides international services.
DHL rebranded its Global mail in 2014 as DHL Express. With this, it also introduced numerous services and solutions for newer markets and industries such as fashion, consumer electronics, media products etc.
So, based on your business and the target audience, you would need to opt for the right medium. This way you will be able to reap the best benefits cost-effectively.
DHL eCommerce is apt for regular domestic and occasional overseas shipping
Taking a cue from the above point, if you are into an e-commerce business that deals with foreign customers only, it is better to opt for DHL Express. They are very specialized in international shipping without any delay. You can rest assured that the shipment will reach the customer within the stipulated time. DHL eCommerce also provides increased authority, ease of use, convenience to the merchants and the customers.
Moreover, if you are in partnership with DHL Express, you may get discounts on bulk shipping as well.
When it comes to domestic and international shipping, DHL E-commerce stands above the rest! If your e-commerce business caters to customers both within and outside the country, then this option seems better. In most cases, domestic shipping exceeds the international ones, and so you can save good money. DHL eCommerce takes care of all the shipping needs, right from timely delivery to perfect packaging and expert handling of the shipment.
If you are a novice looking to expand into the arena of cross-border trade, it can be confusing to choose one courier partner to fulfill all your shipping needs. But did you know you don't have to make a commitment with just one courier partner if you sign up with a shipping aggregator like ShipRocket?
Yes! You can avail the benefits of DHL international shipping along with various other courier partners if you choose a shipping aggregator for your business. The best part is all these courier partners are available at discounted rates and save you the hassle of scouting for just one courier partner.
Make a wise choice and choose the best!
Calculate Your Shipping Costs Now