eCommerce
10 Proven Ways to Fix That eCommerce Bounce Rate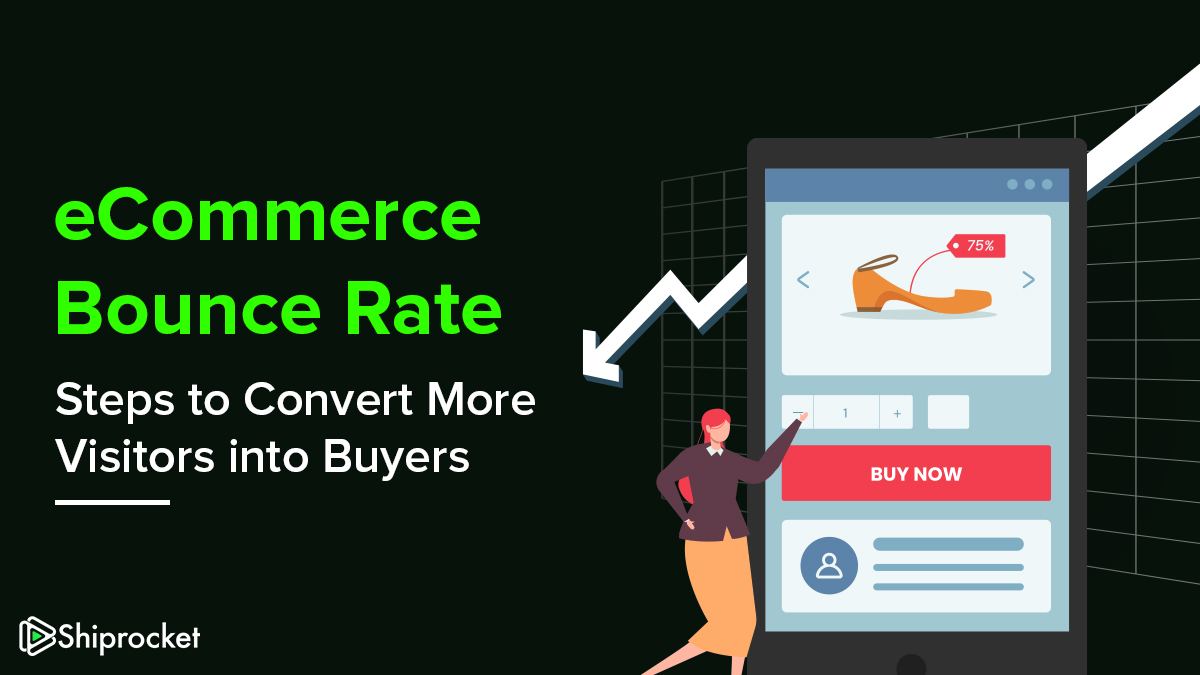 In this ever-engaging era, content on the internet is increasing rapidly, and so are the choices that are given to online shoppers. Naturally, the attention span of users is decreasing, and if they do not like your website within a few seconds of their visit, they will abandon it immediately. Hence, if you want to ensure your customer visits more than one product page on the website, the eCommerce bounce rate is the metric you must be tracking. Confused about what this metric is? Let's explore more about it, and it's relevance. Read on –
What is eCommerce Bounce Rate?
eCommerce bounce rate is the percentage of the audience that leaves your website after visiting a single page. It means that they do not navigate to any other product page or do not proceed with a purchase.
For news websites, the bounce rate might not be a huge deal because they provide all their information on a single page. The incoming user can read it and exit the page. But eCommerce websites demand interaction. If people are looking for a particular product, they will either add it to their cart or visit another similar product to explore further. Since the information on every product page is limited, it does not make sense if the individual stays on the page for long before exiting it. They will engage in one way or the other.
Let's understand this better with an example. You search Google looking for white shirts. In the search results, you find links to 3-4 prominent eCommerce websites. You continue to click on their links and navigate through the page reading about the product details. Through this, you realize you do not like the website and instantly close the tab and switch to the other website. From there, you go through 3-4 similar product pages, add the product to your shopping cart, and finally make a purchase.
In this scenario, the first website will have a higher bounce rate as compared to the second one.
According to a study by Digishuffle, the average bounce rate for fashion stores is 35.2%, and for electronic stores, it is around 47%. Well, now you can guess why!
Why is the eCommerce Bounce Rate so Important?
eCommerce bounce rate is an essential metric for eCommerce websites for the following reasons –
Poor Conversions
An excellent eCommerce bounce rate is an indicator that your buyer is not drawn towards the content of your website. There is a roadblock in their navigation, or they don't like how the product is presented to them. It shows that your visitors left the website before you could even sell to them. Hence, the bounce rate can be directly proportional to the conversion rate.
Google Rankings
A high bounce rate also affects your Google ranking negatively. If people frequently leave your website without engaging with it in any way, Google decreases your domain authority and puts you lower on SERPs.
Quick fact – An average bounce rate of 30-55% is considered good for an eCommerce website
Calculating the eCommerce Bounce Rate
Bounce rate is calculated by the following formula –
Bounce Rate = Total Number of visits Viewing One Page / Total Entries to the Page
Practical Tips to Improve Your Website's eCommerce Bounce Rate
Optimize Product Pages
Make sure your product pages have the exact product descriptions, price, return policy, and, most of all, good quality product images. These facilitate the buyer's shopping process, and great photos make the product more attractive. With the right features, instructions, and display, you can target the correct customers and convince them to view more from your store.
Include Exit Popups
The easiest way to stop someone from exiting the page they are on is by showing them an attractive deal. Exit-intent popups are a great way to grab the attention of your prospects. You can show them offers, deals, or even give them a flat discount to persuade them to stay and shop from your store.
Personalize The Shopping Experience
eCommerce personalization is how the industry is growing today. Everyone has different needs, and their search is particular. So, with personalization, you can make their shopping experience more refined and immersive. Give them product recommendations, exclusive offers, and similar deals to help them complete their purchase sooner.
Segment Your Audience
If you want to sell your products to a wide range of people successfully, you must know what product to show to whom. For example, if you are showing winter coats in May, it will not attract any buyers. Furthermore, if you target people based on their location, you can show relevant products in ads and also lead them to the right product pages. This measure will ensure that the right people land on your page, and the bounce rate will automatically be less.
Improve the Page Load Speed
According to Google, if your page takes more than 3 seconds to load, an average user will skip to the next website. Hence, you need to ensure that your page loads quickly. Let go of any additional elements like large images, videos, etc. that may be reducing the loading time of the page.

Offer Quick Shipping
Shopping is one part of the process; shipping is another. Shoppers want the product to be delivered within no time of making the purchase. Hence, tie-up with courier aggregators like Shiprocket to provide your buyers with a fast delivery experience. Furthermore, offer this as an incentive to your buyer and convince them to shop from you.
SEO Optimization
What good is your website if it does not have the correct rankings and reach. Optimize all SEO elements on your product page and website to ensure that you rank on the SERP. Remove broken links, have updated content, and include internal links to ensure that your site is SEO optimized.
Make the Search Bar Visible
Anyone's first instinct when they cannot find an item on the landing page is to search for it in the search bar. Like Amazon, keep your search bar right in the center. If not in the center, it must be visible. By searching for something, the buyer engages with your website and the bounce rate decreases.
Minimalistic Design
The user experience is what matters the most. Don't bombard the user with unnecessary information. Keep the ads minimal and don't include very overpowering designs. These can get distracting. The arrows and scroll leading to the next section must be clear. These can help you retain more people on your website.
Live Chat
A live chat is always a lifesaver. Most people abandon a website because they cannot find the answers to their queries. With a live chat at their disposal, they can quickly clear all their doubts and then decide whether they want to make the purchase or not. It will impact your bounce rate positively, and you will be able to sell to many more people.
Final Thoughts
Even though these changes do not seem monumental, they do impact the overall performance in a big way! Therefore, make sure you incorporate every little change and keep track of the eCommerce bounce rate to monitor the performance of your website continuously.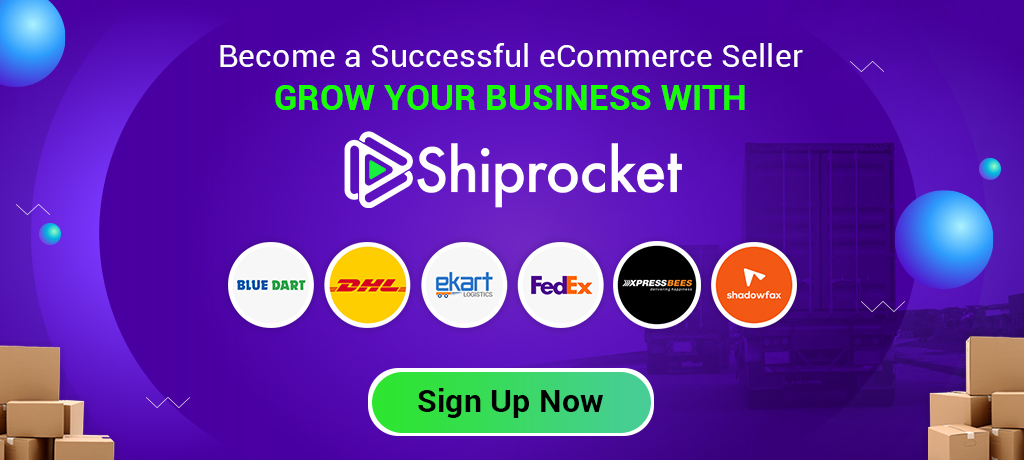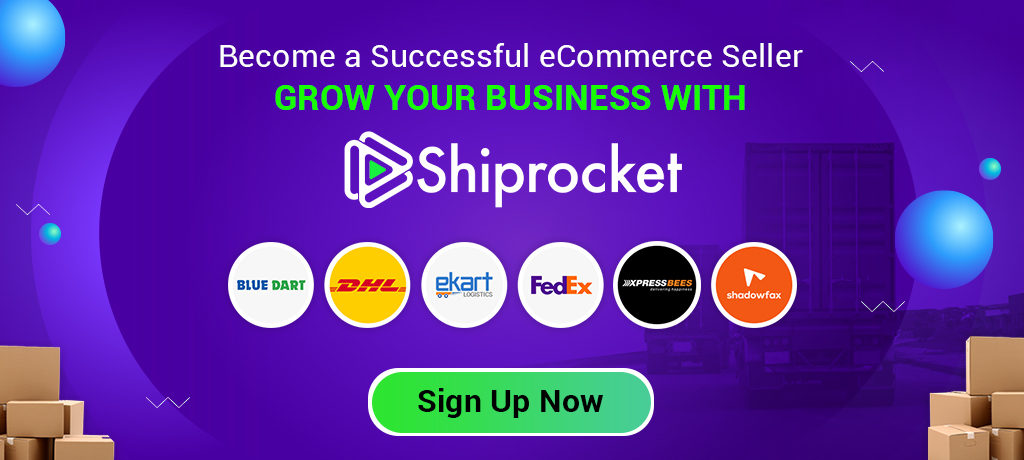 Calculate Your Shipping Costs Now