How To Export Goods From India To UK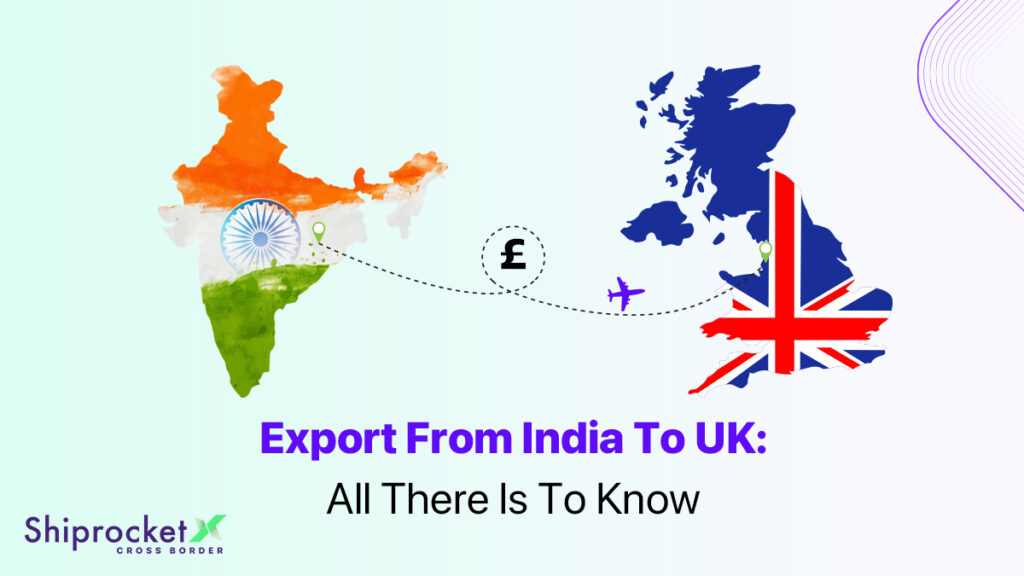 Considering India is slowly evolving to be the world's fastest-growing economy, the United Kingdom is one of the few countries that are regular and dedicated importers of goods from India.
India is one of the leading producers and providers of all things essential – petroleum products, jewellery, electronics, machinery, apparel, and pharmaceutical products, and thus there is no surprise that exports to the UK have been skyrocketing over the past couple of years.
Quick Trivia: India's trade in goods and services with the UK increased to USD 31.34 billion in 2022 from USD 19.51 billion in 2015!
Paperwork Required For Exporting Products To The UK
Airway Bill
An airway bill is nothing but a document issued by any carrier company with details related to the shipment of goods, including the name of the consignor, consignee, point of origin of goods, destination port, and route of transit.
Commercial Export Invoice
The commercial export invoice is used by customs houses to declare exported goods, both at the origin and the destination ports. It includes the following parameters on the document –
Seller name, address and contact details
Name, address and contact details, EORI and VAT registration numbers of receiver
Buyer details – name, address and contact details, VAT registration number
Place and date of issue, Invoice number, Country of origin,
Terms of delivery and payment – Incoterms, Number and type of packages
Description of goods – Product Codes, Quantity of goods
Product Pricing
Shipper's Letter Of Instruction
The Shipper's Letter of Instruction (SLI) is a document filed by the exporting side in a trade (here in India), which is then issued to the freight partner that handles the transport of products henceforth on the exporter's behalf. This document helps to convey transportation and documentation instructions to the logistic partner involved in the shipping. If you're shipping to the UK, an SLI is recommended in the documentation.
Apart from these documents, other documents required are a packing list, letter of credit (LOC), airway bill, and depending on the type of commodity shipped, there might be a need to submit or specific product-based paperwork, such as a drug license in case of pharmaceutical exports.
VAT & Duty
The duty de minimis while exporting to the UK is £ 135 on orders of any value. Moreover, a 20% VAT is levied on all imports into the land of football's origin, including any imports from India. It is mandatory for low-value goods to submit VAT while exporting to the UK.
Prohibited, Restricted Items For Import Into the UK
While exporting to any foreign country, it is advisable to know all about the prohibited and restricted items as per country-wise import regulations. For export to the UK, the following items are prohibited and restricted, respectively: –
Prohibited Items: Controlled drugs, offensive weapons, self-defence sprays, endangered animal and plant species, and indecent/obscene materials in the form of books, magazines, films, and DVDs.
Restricted Items: Firearms, ammunition, and explosives.
Shipping And Delivery Route
India to United Kingdom deliveries has a comparatively faster delivery time than most countries. Most times, India to UK shipments get delivered within the time span of three to eight days, especially ones to the cities of London, Birmingham and Manchester.
Furthermore, the air freight mode of shipping is a more reliable option while shipping to the UK since it assures faster deliveries, secure shipping for larger loads, and insured shipments, all at affordable shipping rates.

Why Is It The Best Time To Ship To The UK
Business-Friendly Demography
The UK is the 3rd largest eCommerce market in the world, after the US, which means there are very high chances of creating a dedicated base of customers for your business, that too, for the longer run. The maximum number of orders are being observed to have arrived from London, Birmingham, Manchester, Belfast and Southampton.
Legal Regulations
The legal and administrative regulations in India and the UK are almost similar, which makes trading with India relatively simple. For example, restricted commodities like antiques, plants & plant products, precious metals, gemstones, and artworks may require a special import license to be brought into the UK.
Payments
In any form of an eCommerce transaction, payment is perhaps the most significant part. Luckily, for most export orders into the UK, all modes of prepaid payments are accepted, such as PayPal, credit cards, and debit cards.
Shipping
All popular shipping companies in our country export with ease to the UK, including FedEx, Aramex, One World, DHL and UPS, with a dedicated Customs House Agent (CHA) to assist you with the exporting procedure from India.
Summary: India And UK Export Outlook In 2022
India and UK trade relations date back 75 years, and with the plan of the India-UK Free Trade Agreement in the loop, the relationship is predicted to continue for another 75, and more. If you're someone interested in exports to the U.K., or it is your first time doing so, you can always approach in-country allies, such as the U.S. Commercial Service offices, trade missions, and chambers of commerce. Alternatively, you can also partner with an affordable international shipping service that provides you affordable air freight shipping to the United Kingdom at minimum documentation and maximum security for your shipments.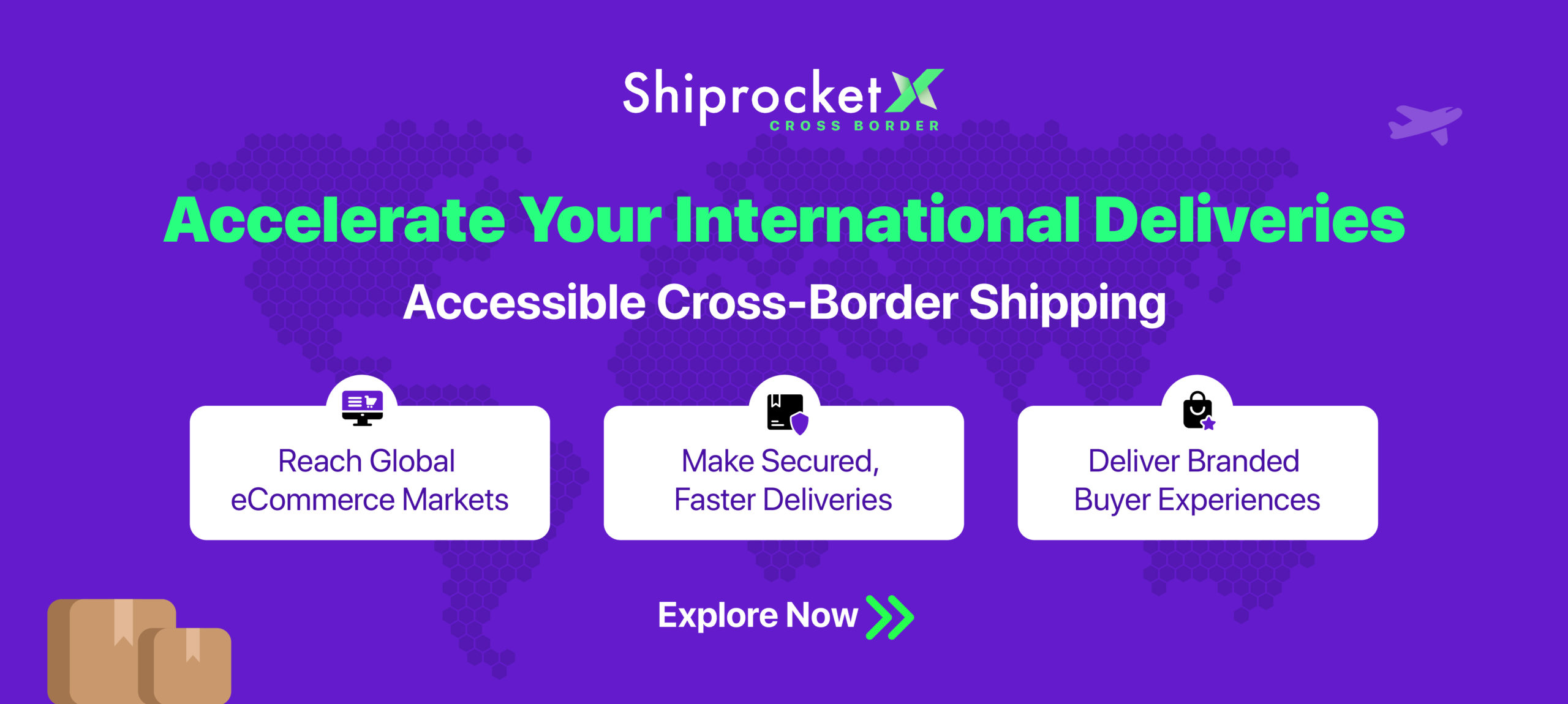 Calculate Your Shipping Costs Now