How to Increase Online Sales this Festive Season?
The festive season is a much-awaited opportunity for businesses to prosper and increase their sales. Indian companies look forward to a sharp rise in their sales during Diwali. For many businesses, most of their annual sales happen around the festive period. Thus, they strategise and offer special discounts and coupons to attract buyers to shop more and compete with other big brands.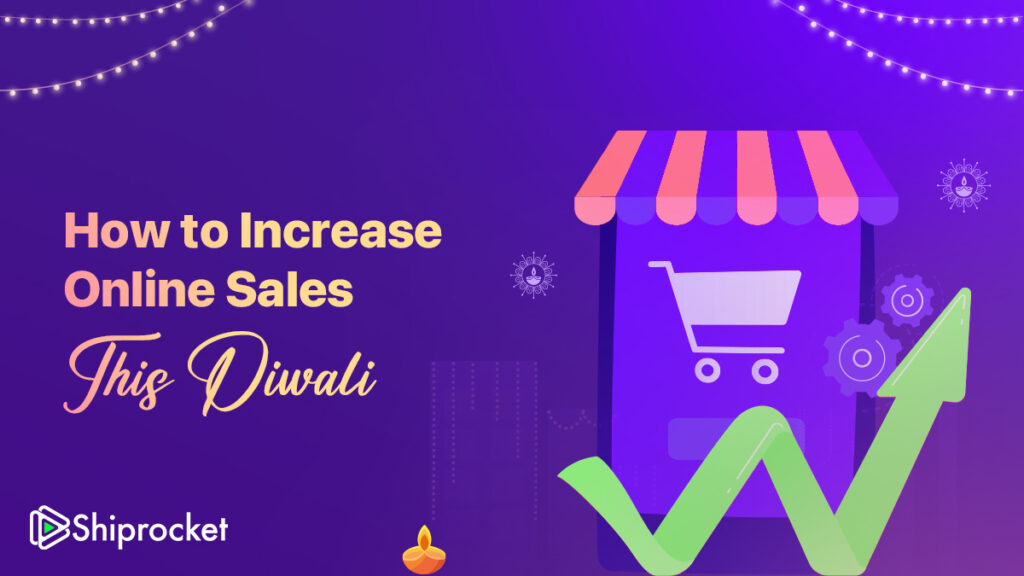 As Diwali is just around the corner, read on to learn how to increase online sales this festive season.
Diwali Special Offers & Discounts
Most buyers eagerly wait for Diwali special offers and discounts to make their purchases. Look at how many people wait for Amazon's The Great Indian Festival throughout the year.
Offer your customers special offers and discounts and turn first time buyers into repeat customers. It is a great way to attract new customers while retaining the existing ones. Another benefit of offers and discounts is that it helps in building a loyal customer base.
You can showcase the old and new prices during the festive season to help your customers compare prices easily. You can also look at competitors' offers and discounts to create competitive offerings.
Excellent Customer Service
No business wants to lose customers because of lousy customer service. As your sales will increase during the festive season, incoming queries related to your products, their shipping, and other concerns will also increase. Thus, you must stay prepared to deal with questions and grievances on time. Even a slight delay in response might lead to customers moving to your competitors.
So, gear up in advance for the most exciting time of the year with good support service for your customers along with best-in-industry offers and discounts.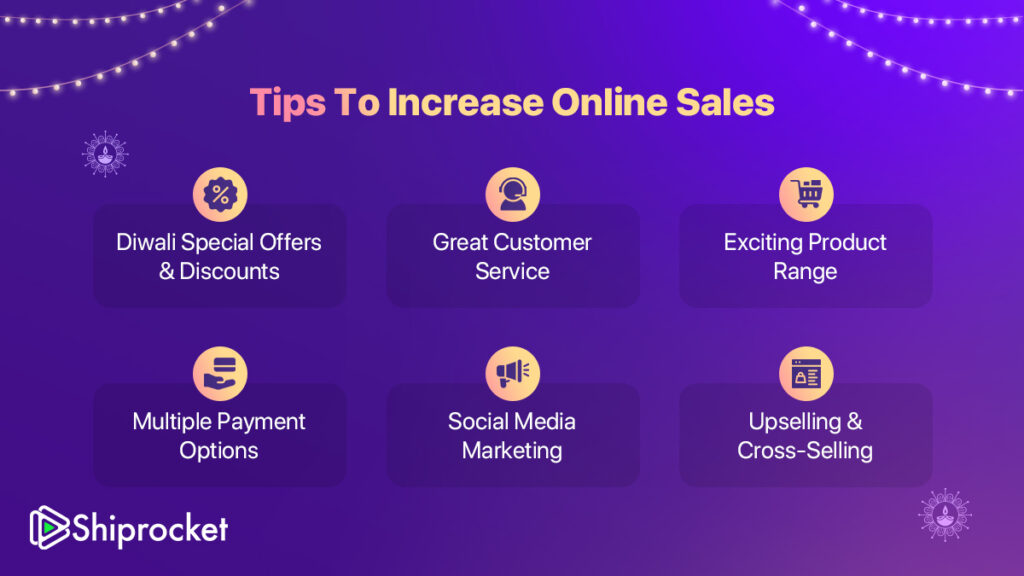 Exciting Product Range
Even if you already garner good sales and revenue, the festive season is a good time to scale your business further and sell more products. Think of other products your customers might be looking for during this period. You can find gifting opportunities within your product range. For instance, if you are a beauty brand, you can consider selling festive special gift hampers. Not just this, you can also offer discounts on gift hampers. Or you can start a range of gift cards for your brand; your customers can buy a gift card from you and gift them to their family and friends.
Starting a gifting range won't be enough. Promote your offerings on your social media and other such channels. A wide range of inventory that aligns with what your customers might want to buy this festive season can lead to a bumper sale.
Multiple Payment Options
While discount coupons play a vital role in attracting customers, providing buyers with convenient modes of payment is equally crucial. On the one hand, multiple payment options can lead to a positive customer experience. On the other hand, a lengthy checkout process where your customer has to fill in a lot of information can increase the chances of cart abandonment.
While some customers want an easy online payment option, some want to pay in cash only when the product is in their hands. You must try to serve both types of customers by offering multiple payment options. Also, make sure the payment gateway you choose to integrate with your online sales channel is trustworthy and supports a range of sources like debit and credit cards and online wallets.
Social Media Marketing
Just offering exciting offers and discounts on Diwali is not enough. Inform your customers about the offers to encourage them to make a purchase. Social media marketing is a great option. With the increasing use of smartphones and data, many people spend a lot of time on social media. You can target your customers by displaying your offers on social media – it will also serve as a helpful tool for brand engagement.
You can also consider running Diwali-oriented contests on Facebook, Instagram, and Twitter to establish a connection with your audience.
Upselling & Cross-Selling
Since people shop more during the festive season, upselling and cross-selling can benefit your business during the festive season. You must work on the 'You May Also Like' or 'Frequently Bought Together' sections on your website for cross-selling and upselling.
But for better results, you must have answers to the following questions:
Which products will go better together?
Which products could you cross-sell or upsell related to the products your customers viewed or have in their cart?
How to showcase the benefit of choosing another product along with the original purchase?
Summing Up
A festive season is a mega event for buyers and sellers, and the period intends to benefit them both. While the buyer gets goods at discounted rates, the sellers witness an increase in their sales and revenue.
As an eCommerce brand, you must also plan to make the best use of the festive season to scale your business. Now that you know the tips and tricks to grow your business during the festive season, let us know in the comment section below which ones you have adopted and which has worked the best for your business. Have a prosperous festive season!
Calculate Your Shipping Costs Now