Applications of IoT in the Supply Chain & Logistics Industry
Coming soon the Internet of Things is going to connect 50 billion devices. There will be a global system of interconnected devices, computer networks, and sensors, all using the internet protocol which holds the potential to change our lives.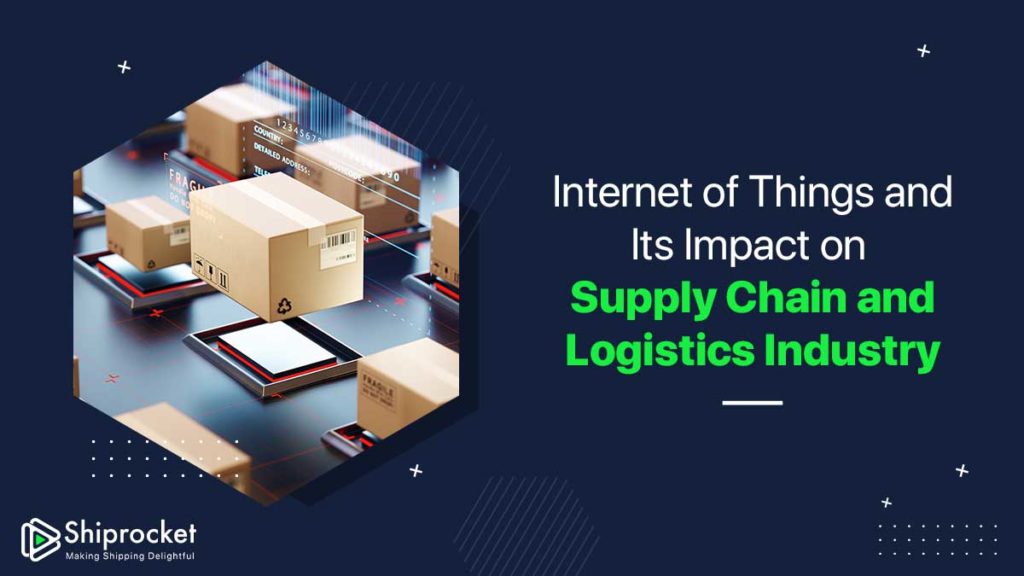 The Internet of Things for logistics and supply chain management is evolving as the industry has adopted the needed technology that is fragmented.
The nature of the technology also offers many advantages and opportunities for supply chain monitoring, vehicle tracking, inventory management, safe transportation, and automation of processes.
IoT in Logistics & Supply Chain Operations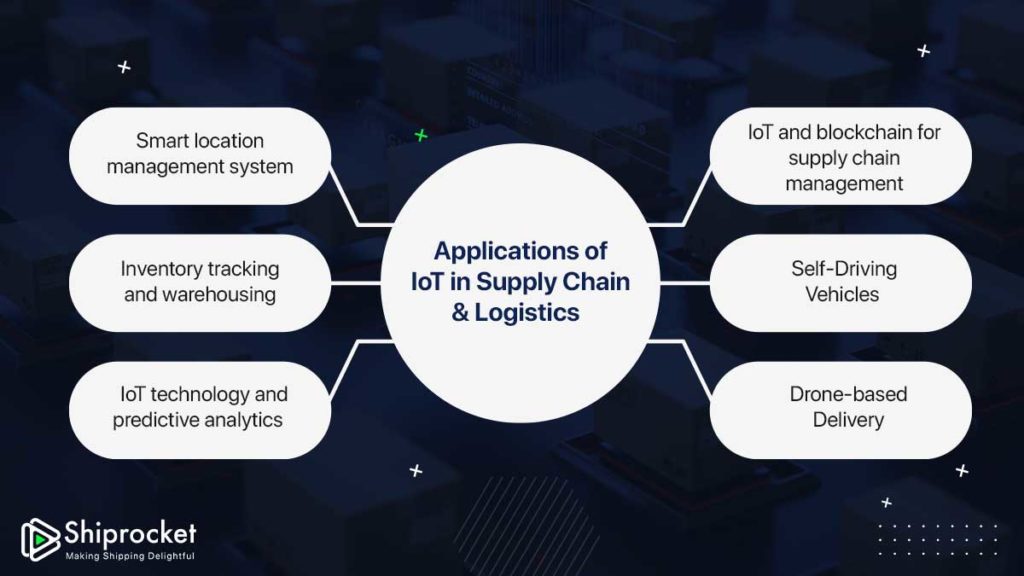 Inventory Management and Tracking
Inventory management and tracking are the most important parts of the connected logistics ecosystem. By placing the small and inexpensive sensors will allow companies to track inventory items, monitor warehouse mistakes, and create a smart system to prevent any losses.
With the help of IoT in logistics, you will be able to ensure safe storage of goods, and can easily locate the items needed. Almost all logistics companies have already adopted IoT solutions in their logistics operations. The IoT technology also allows the minimization of human errors.
Predictive Analytics For Route Optimization
Predictive analytics is helping logistics companies and businesses to create effective strategies, manage risks and provide smart business insights.
IoT in logistics is here to collect a large amount of data through devices and transmit them to the central system for further analysis. IoT along with predictive analytics solutions can be applied to optimize delivery routes and planning of various tasks before something goes wrong. This results in the timely prevention of risks and errors, replacement of faulty machinery parts, and maintenance of vehicles.
IoT and Blockchain for Supply Chain Management
Supply chain and logistics carry various challenges, from shipping to taking care of product conditions. That's why eCommerce companies and their customers want the option to track and trace the complete lifecycle from the origin of products to their transportation to the customer's location.
The convergence of blockchain and IoT can solve many issues related to supply chain security, transparency, and traceability. The combination of technology can add great value to supply chains and logistics too.
The placement of sensors and radio-frequency identification tags on shipping packages will allow monitoring of things such as vehicle location, packaging process, labeling, product delivery status, and stages of the warehousing and shipping process. Blockchain records data and secures all information along with the product lifecycle.
Self-Driving Vehicles
Self-driving vehicles will soon be in widespread use. The adoption of self-driving vehicles in India is being tested at the moment. The IoT devices also offer the advantage of integration into self-delivery vehicles.
The technology is responsible for collecting large data amounts through the analytics system, which also helps in optimizing and planning smart driving routes and directions. This way, logistics companies, and businesses can minimize the risk of car accidents and reduce the cost of operations.
Drone-based Delivery
Drones offer a high level of potential in the logistics and supply chain processes. IoT-enabled Drones add accuracy, speed, and efficiency to your logistics network and ensure process automation by providing fast transportation of goods. Drone solves the issue of last-mile delivery problems.
Being under technological progress and facing a lot of challenges, today IoT technology sees a rapid transformation and growth. It offers the capability to control and perform drone operations from any connected system. With intelligent integration, IoT will revolutionize the logistics domain by making it possible to monitor multiple drone flights from a central location and also enables interconnectivity between multiple drone systems.
So, IoT technology can be successfully used for improving the problem of last-mile deliveries, which can delay the whole process and reduces customer satisfaction.
Final Words
The IoT in logistics is paving a way for getting real-time data and a more efficient supply chain. It will be soon playing a pivotal role in the early identification of issues with the supply chain and logistics system. Major supply chain giants such as Amazon and DHL are already using IoT technologies for managing their logistics and supply chain functions.
Internet of Things might be a new technology in logistics but modern businesses should start implementing it now to gain a significant edge over the competition.
Calculate Your Shipping Costs Now