How to Plan and Budget Your eCommerce Investments
Previously, retailers have had to plan their investment strategies manually to keep up with changing trends. But today, the pandemic certainly accelerated digital transformation in 2021. For example, 51% of retail startups increased their investments in the past six months. And 64% are planning to invest in the next six months.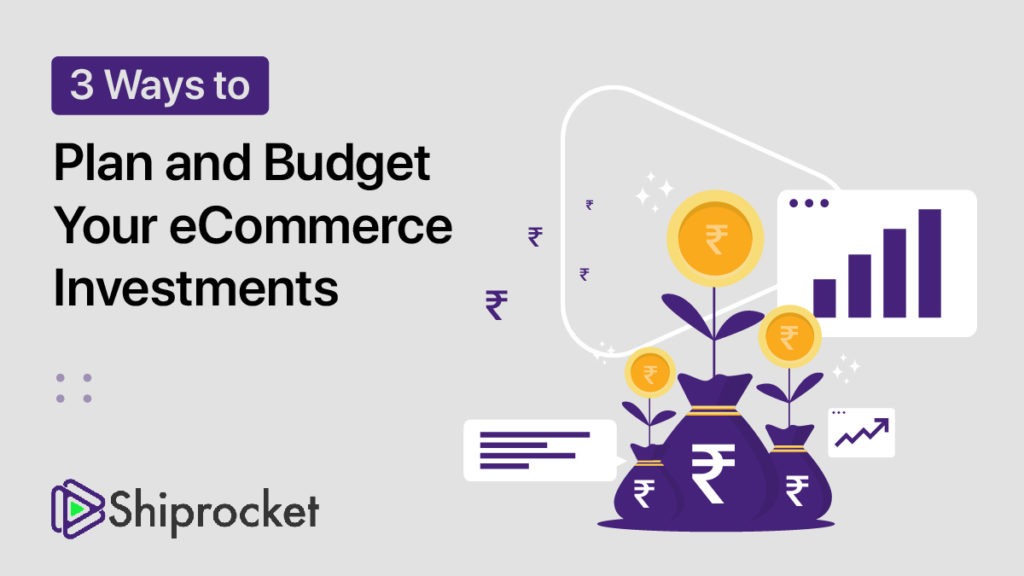 Why Investing in eCommerce Is a Good Option?
E-commerce gives you a more convenient option than ever to sell your goods and services. For customers, when they can buy something online instead of going to the store, it saves their time and money as well.
For example, Amazon launched its Amazon Prime subscription service in 2005, which provides one or two-day delivery for most products. Essentially this has changed the whole e-commerce landscape forever.
Similarly, M-commerce is on the boom, it allows people to order and buy products from a mobile phone. In many ways, smartphones are being used for more shopping tasks than ever. In 2021, m-commerce sales are projected to grow to 53.9%.
Let's take a closer look at the three ways to plan your eCommerce investments:
3 Ways to Plan Your eCommerce Investments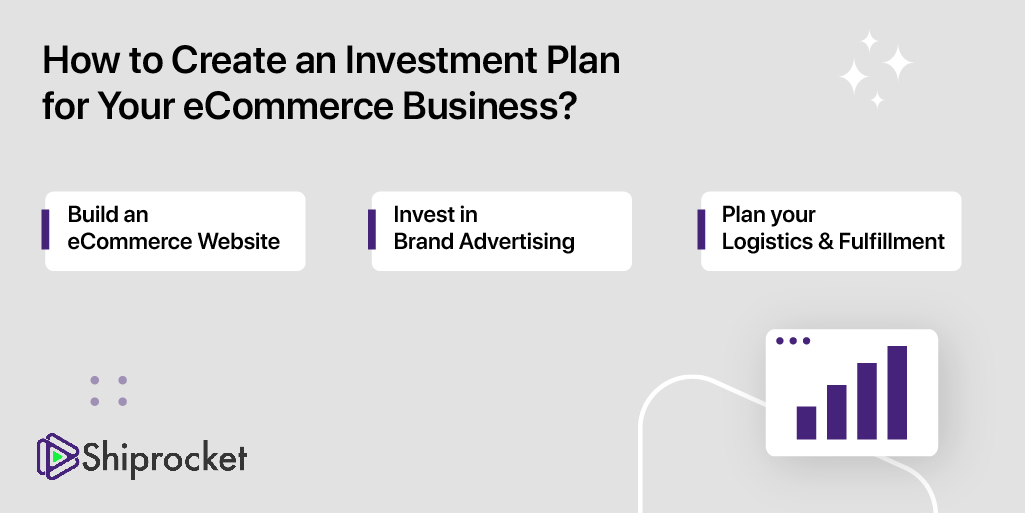 Investing in Web Experience
For increased traffic on your eCommerce website, it makes sense that website designing and development would continue to be an important priority for retailers. In today's digital-first shopping environment, a website is a powerful medium for providing your customers with all the products and services.
Investing in web experience helps to capture traffic effectively, converting prospects into buyers, and maximizing the post-purchase experience.
Brand Advertising
The majority of retailers invest in advertising efforts as an initial response to COVID-19. Those who kept investing in many advertising platforms have seen their conversion rates were going up.
Branding allows you to gain insights into your customers' needs, and barriers to purchase. It also strengthens your brand awareness, and establishes your business, as people don't buy products, they buy brands.
This is why having powerful branding with a unique value proposition positions you as a leader in your domain. Because customers are willing to pay for a premium brand. Plus, investing in brand advertising can save you money in the long run by converting your past customers and convincing new ones to purchase your products.
Logistics and Fulfillment
The drastic year of the COVID-19 pandemic impacted e-commerce orders, as well as created an opportunity for major carriers. And, while many businesses see logistics and fulfillment as the secondary side of eCommerce, it can actually have a big impact on the customer's experience.
The Indian logistics sector is expected to be valued at USD 215 bn in 2021. While nearly all eCommerce companies in India have experienced positive business outcomes from automated technology solutions they have implemented, the cost of investment is the major barrier to further automation.
Companies are investing in technology such as voice-guided solutions, data-driven analytics, AR/VR-enabled warehouse operations to ease the burden of tight turnaround times. With a lot of emphasis on customer experience, investors are seeing greater value in third-party fulfillment companies.
With online e-commerce showing signs of growth, investment in the fulfillment sector has also accelerated, bringing heightened profits for companies providing the infrastructure that streamlines e-commerce. And even after the pandemic, enterprise eCommerce firms are investing in logistics and fulfillment to achieve customer satisfaction.
New Path Forward
COVID-19 has impacted the way retailers serve their customers. They use the best possible product to make sure they have an extraordinary experience in the process. The pandemic has simply accelerated consumers' demand and highlighted the need to invest in e-commerce logistics and fulfillment operations.
Retailers today must assess whether they're making investments for the best possible performance of their eCommerce experience, advertising, logistics, and fulfillment to follow a new path forward.
Calculate Your Shipping Costs Now