The Rise of Women Entrepreneurs in India
Today Indian women have entered the field of entrepreneurship and contributing to the global economy and to their surrounding communities. The presence of women entrepreneurs creates a tremendous impact on business environments. The leadership roles in business are varied. Yet, most women business owners have overcome to avoid several challenges in creating their own businesses.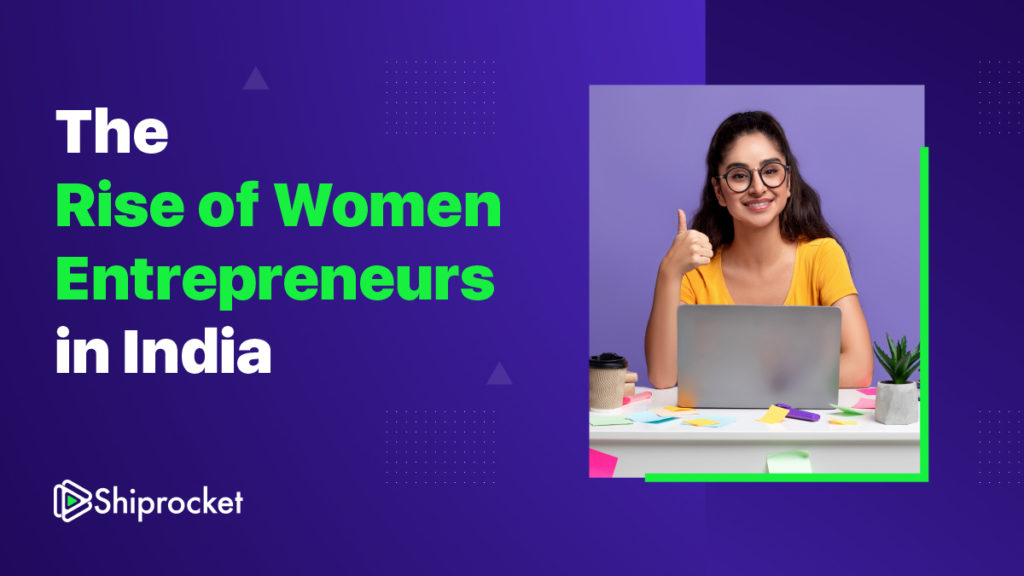 The growth of women-owned businesses is one of the top trends of the past decade, and all indications are that it will continue to trend in the coming years. According to reports, the number of women-owned businesses has grown two times the rate of all businesses. As a result of these trends, women-owned businesses will span the entire range of businesses.
Factors Responsible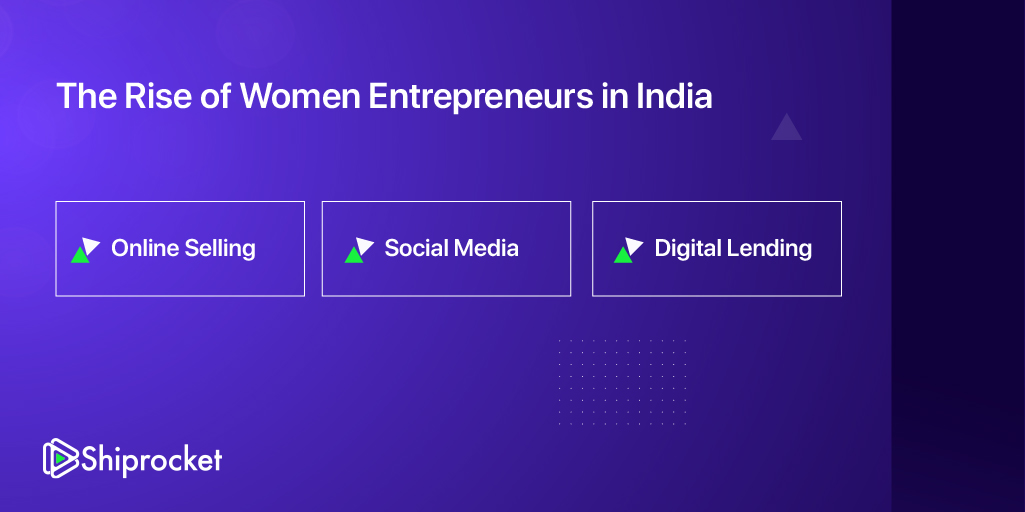 Online Selling
Online selling is another major factor that has helped the rise of women entrepreneurs in India. Today, a woman can sell products right from home or can easily send products anywhere across the country or even worldwide. They only need to set up an e-commerce website to showcase and start selling products. Online selling has made it easy for women to set up a business right from the home.
Social Media
Previously, the marketing of a business was one of the major hurdles faced by all entrepreneurs. But today there are social networks like Instagram, Facebook, Linkedin, and others to easily promote and spread information about your products. With social media networking, the business can go places. This is why social media networks are one of the biggest help for women entrepreneurs in India.
Digital Lending
The lack of capital is one of the biggest hurdles women had to face while setting up a business. Traditional ways of lending were stringent in lending business capital to women. They need a guarantor and put many other conditions. But with the rise of digital lending platforms getting a business loan for women has become easy. Today, a woman need not wait for financial support from her family members or banks. She can easily get the capital from a digital lender to start her venture, with minimal waiting time.
Challenges Faced By Women Entrepreneurs In India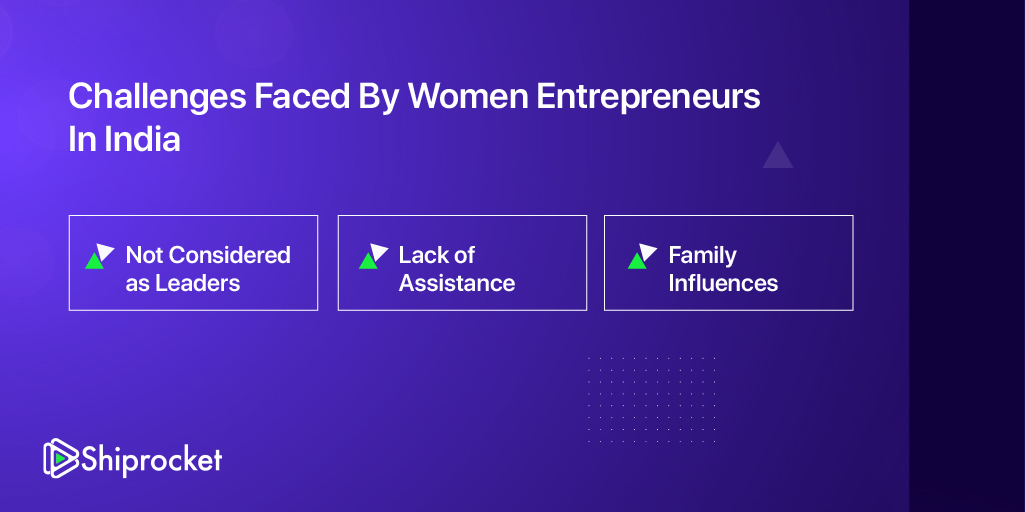 One of the major challenges faced by women entrepreneurs in India has been that they are not believed as competent entrepreneurs in the area of business. Besides this, there are several other challenges being faced by women entrepreneurs:
Not Considered as Leaders
Women-owned businesses generally lack visibility in leadership positions. It has been seen that most women entrepreneurs are in strategic leadership positions in privately-held or family-owned firms. They are not considered leaders and will not get better opportunities for leadership in multinational or publicly-traded companies.
Lack of Assistance
Another challenge for many women business owners in India is obtaining the appropriate assistance to take the business to the next level of growth. Most women entrepreneurs who were just starting their ventures, don't get the required assistance for implementing the business idea, financing, sales force management, selling, branding, and promotion.
Family Influences
The family influence is always there for women business owners. The family-owned businesses that are headed by women tend to face challenges related to authoritative attitude, personal conflict, loyalties, and family relationships.
The family-led businesses owned by women are also forced to rely on internal financial resources rather than outside sources. The family in business also impacts decision capability and makes a woman rely only on the family for advice and start-up capital. So, if you're thinking of starting out your entrepreneurial journey, don't let any challenges stop you. Go ahead with your business idea, start your business and transform it into a reality.
Calculate Your Shipping Costs Now