All you Need to Know About Seed Funding & Its Types
Having a viable business idea is good but working on it and starting a real business requires effort, time, and money. Starting a business from down can be quite a challenge, especially when you have limited funds. Startups particularly have financial issues when trying out their new projects and some funding is always welcomed. There are a number of options through which you can get the funding for your startup to get you on your feet.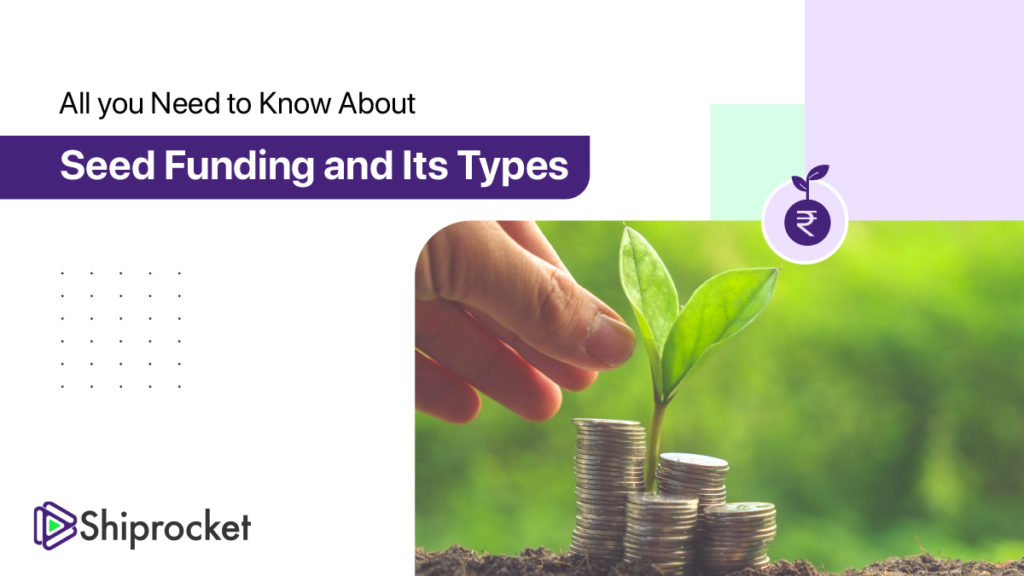 Before we start with the definition, we would like to clarify seed funding, its different types, and all the related terms.
Seed funding is a type of financing in which an investor invests money into a business during the early stage of the company. In exchange, they need an equity stake. The money which is invested at the nascent stage of the business is known as seed capital.
Purpose of Seed Funding
Now when you understand the definition of seed funding. The next thing to understand is the purpose of seed funding. So, if you want to upgrade your business and finances and lack enough capital for the growth of your business, then seed funding will be a good option to operate your business.
Seed funding offers effective funding solutions to help startups with market research, product innovations, development, and other startup stage operations.
Sources of Seed Funding
The sources of seed funding are also important to understand before their different types. The common sources of seed funding are:
Angel Investors
Equity Crowdfunding Investors
Friends & Family Investors
Accredited Investors
Types of Seed Funding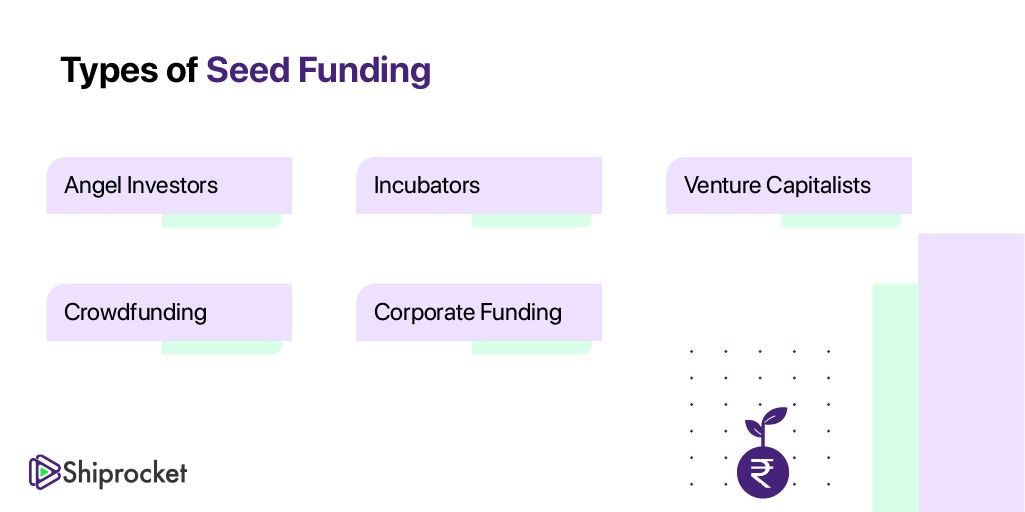 The seed funding you can avail from different sources but it is also important to know its different types.
Angel Investors
Angel investors are those who invest funds in a startup and in exchange they want to share in or convertible debt.
Incubators
The incubators also provide seed funds. Focus on the training of the new startups and also provide office space. The best example of such funding institutions are IITs and IIMs.
Venture Capitalists
Venture Capitalists are the investors that invest in a new venture by analyzing various parameters such as market conditions, growth potential, etc.
Crowdfunding
Crowdfunding is the trendy platform for seed funding. Crowdfunding is when businesses fund a business with small donations from many people. This type of funding is open for everyone and anyone can invest in the idea or product.
Corporate Funding
Corporate seed funding is also a good source of funding for startups. You will get funding from large companies like Google, Apple, Amazon to build your brand.
Raising Seed Funds
To get seed funds, it is important to have a creative business idea. You should be well-prepared with a documented business plan describing your vision, target market, market potential, potential competitors, and growth projections for the next few years.
The seed funding for startups is designed in such a way that an investor will get partial ownership of the startup. Thus, the seed funding investor not only gets the benefit from the profits of the startup but also gets profits over the long term.
Takeaway
Now when you have a better understanding of seed funding and its types, you should find several entrepreneurs to invest in your business strategy. If you don't get the right funding at the right time, then the operations of your business become cumbersome. So, start looking for the right options to get proper seed funding to grow your business.
Calculate Your Shipping Costs Now