eCommerce Shipping
How To Get Started With Selling On Flipkart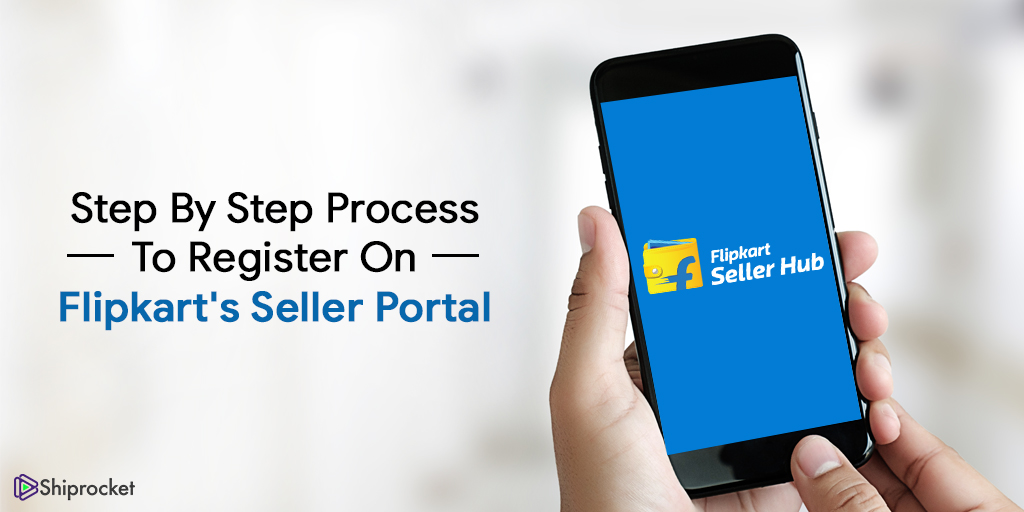 For most sellers who are beginning their eCommerce venture in India, selling through a marketplace first is a safer option. You can reach out to a vast audience, save on costs, and focus purely on sales before venturing out with your own website. Flipkart is one such marketplace that transformed the eCommerce game in India. With this post, we aim to give you an insight into how you can begin your business with Flipkart and utilize it to maximize your sales!

From Inception To Reality
Flipkart was launched in India by Sachin Bansal and Binny Bansal in the year 2007. It was one of the first mainstream eCommerce websites from where you could order books. It came as a completely new concept to India, defining a significant transition to eCommerce from traditional retail

Following this, they had steady growth with the launch of exemplary features like 24*7 customer support in the coming years. By 2010, they went further and included mobiles, movies, and music on their website.

In 2016, they crossed the 100 million registered users mark and were also the first Indian mobile app to cross 50 million users. Now, they have a huge variety of products in every domain ranging from household products, clothing, jewelry, etc.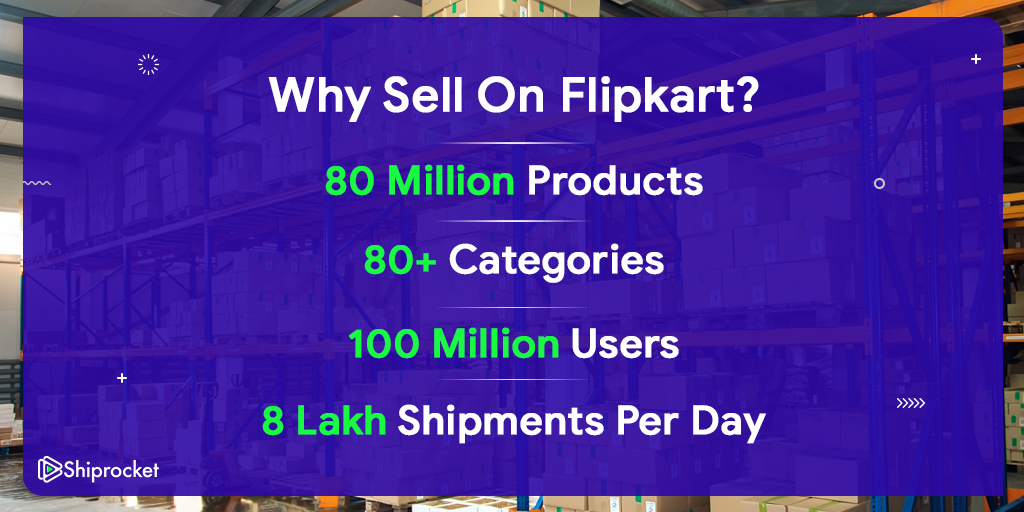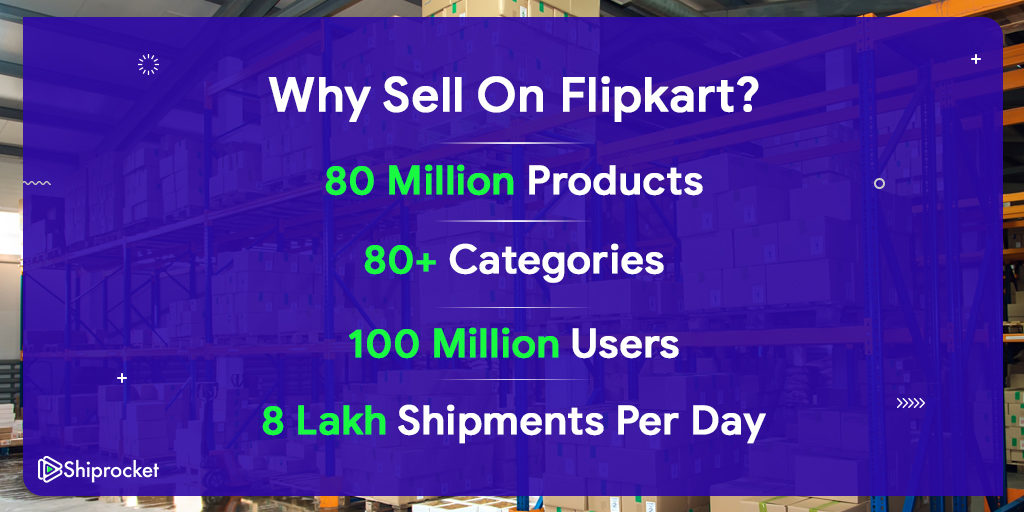 Why Choose Flipkart?
Flipkart has grown to become one of the top eCommerce marketplaces for sellers in India. After the recent acquisition by the eCommerce giant Walmart, Flipkart sales are going to soar even higher. They have over 100 million registered users, and around 100 thousand sellers sell using the Flipkart Seller Central platform! Over time, they have incorporated over 80 million products in 80+ categories that include books, electrical appliances, clothes, games, toys, jewelry, etc.

They house state of the art warehouses with future technology through which they are now able to ship over 8 million shipments in a single day. Isn't that fantastic?
How to start selling on Flipkart
1) Signing up on Flipkart seller central
Visit https://seller.flipkart.com/

Register using your email id and phone number



Click on 'start selling.'

You will be redirected to a page where you will need to fill in more details like your full name, and set your password.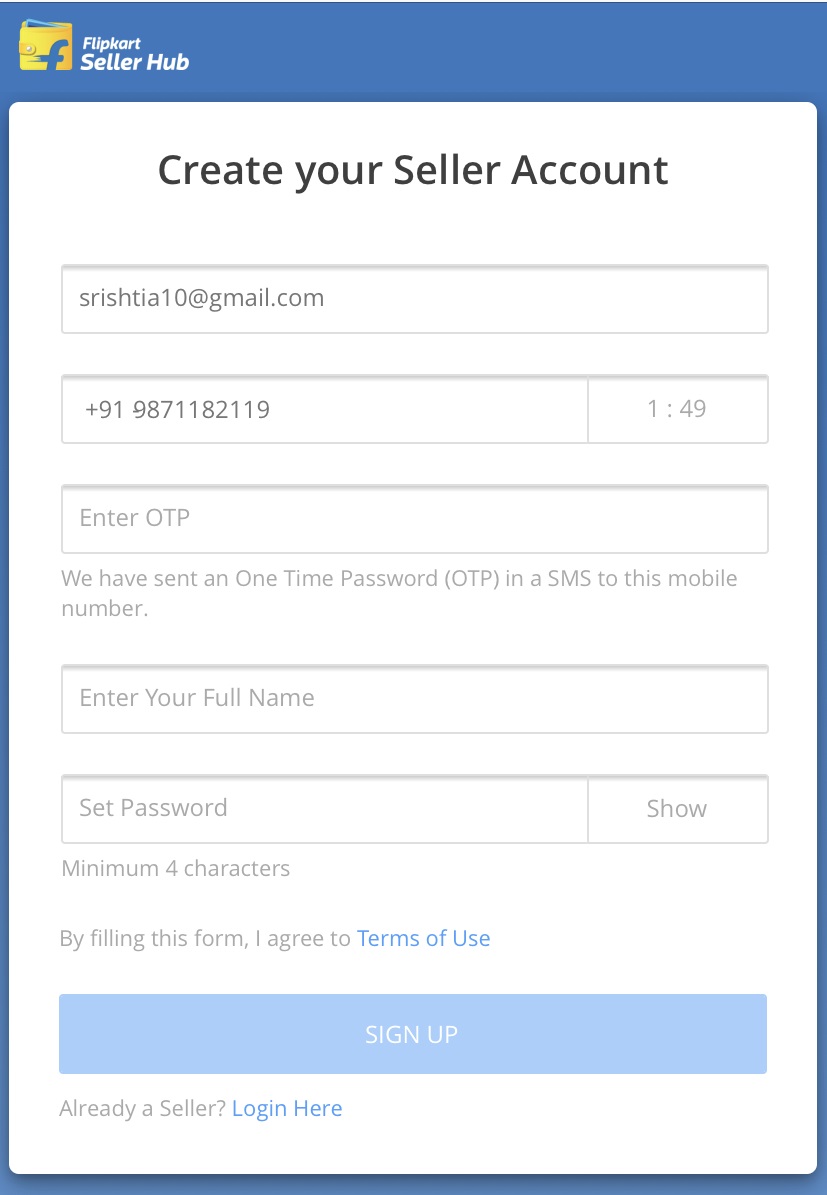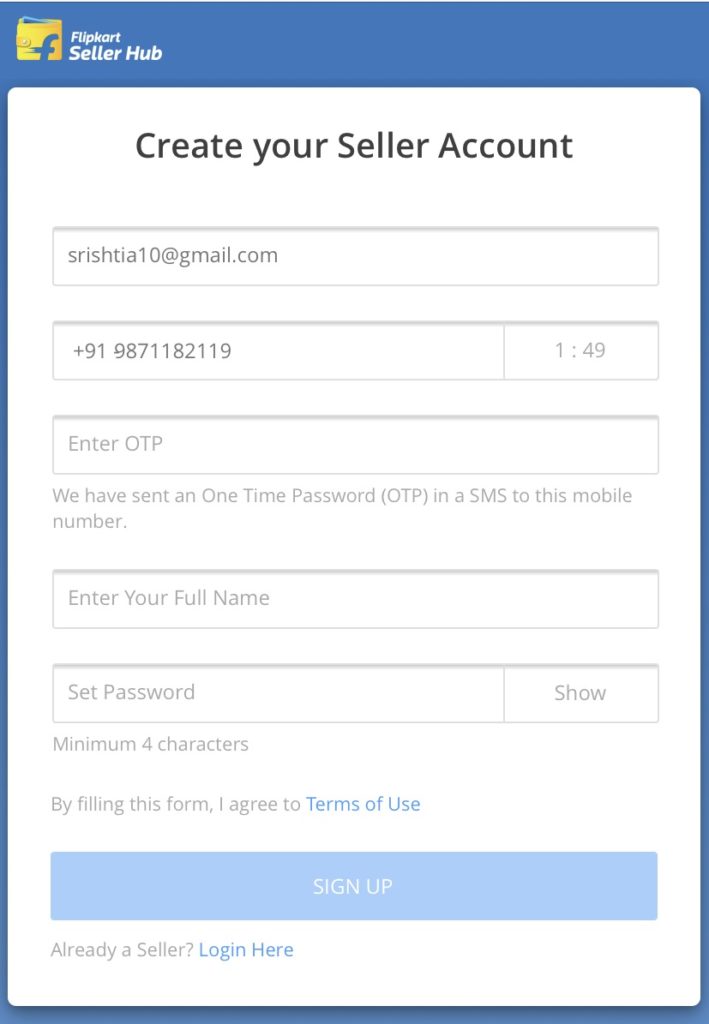 2) On-Boarding
Following the process, you will need to provide your area pin code for verification on Flipkart Seller Central. This is done to determine if Flipkart can pick up from your location or not.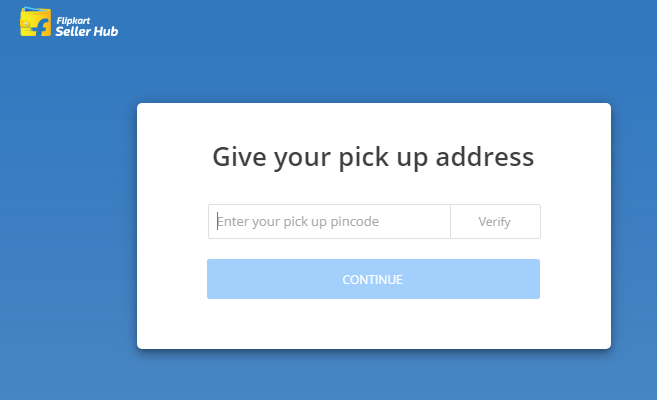 Next, you will need to enter your GSTIN number. You can choose from three options:

You have a GSTIN – Here you can enter your GSTIN and have it verified

I will only sell in GSTIN exempt categories like books – You do not GSTIN to sell books, thus when you select this option, you can directly share details about your business and set up your account.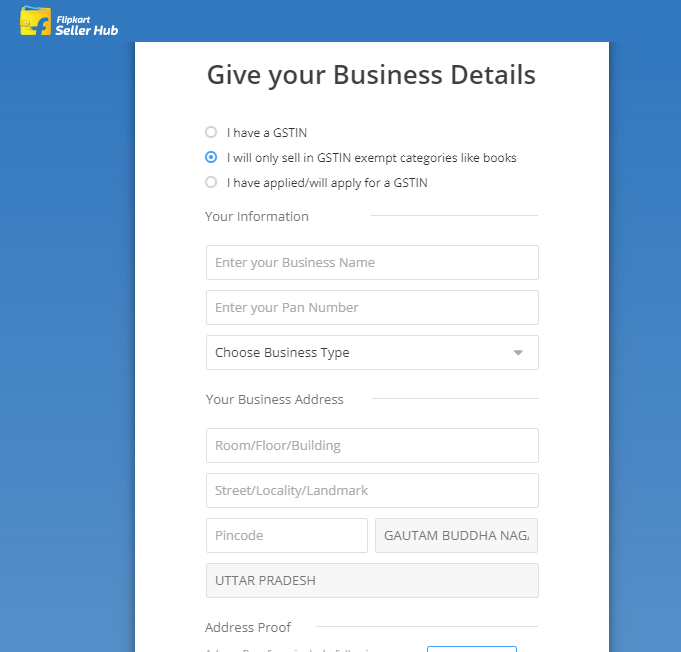 I have applied/will apply for a GSTIN – You can proceed with the setup of your account and upload the GSTIN later.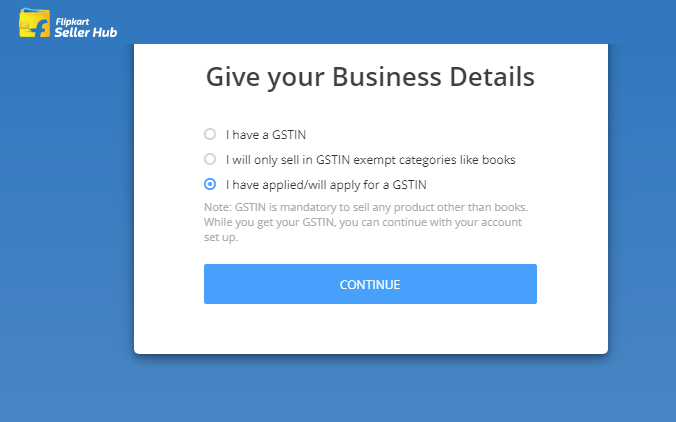 For the next step, you will need to share the details of the bank account with the registered business name.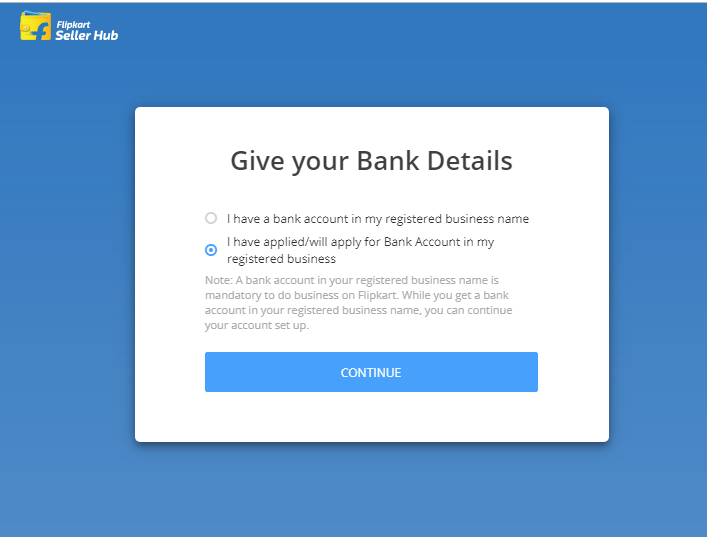 You can fill in the details if you have them or fill them later once you set up a business bank account. You will receive all your payments through this account.

3) Product Listing
To list your products, you can search for the product on Flipkart using the brand or FSN or list your products.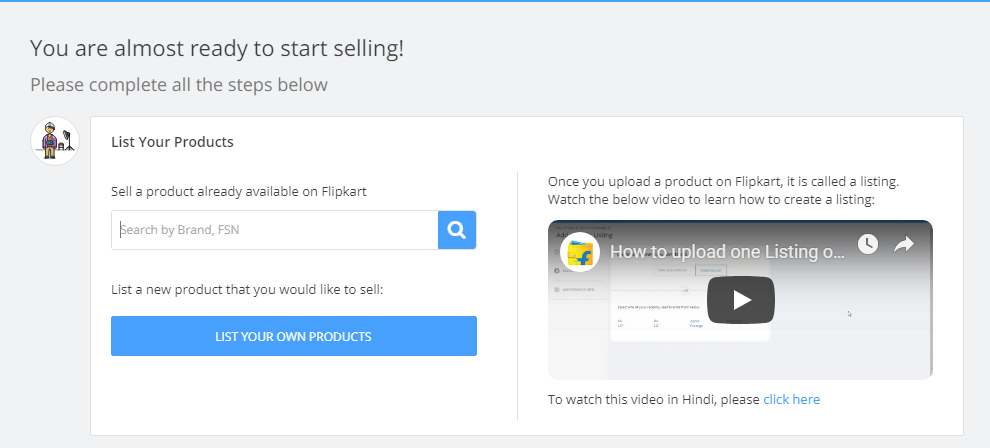 After this step, fill in your store details and description. Make sure the description contains relevant keywords as this would also help you with ranking on search engines etc.

Once you have filled in all store details, bank details, and listed your products, you can begin selling on the marketplace.

The Flipkart Seller Dashboard
The dashboard contains all essential information such as listings, order details, payments, analytics about the store, and advertising.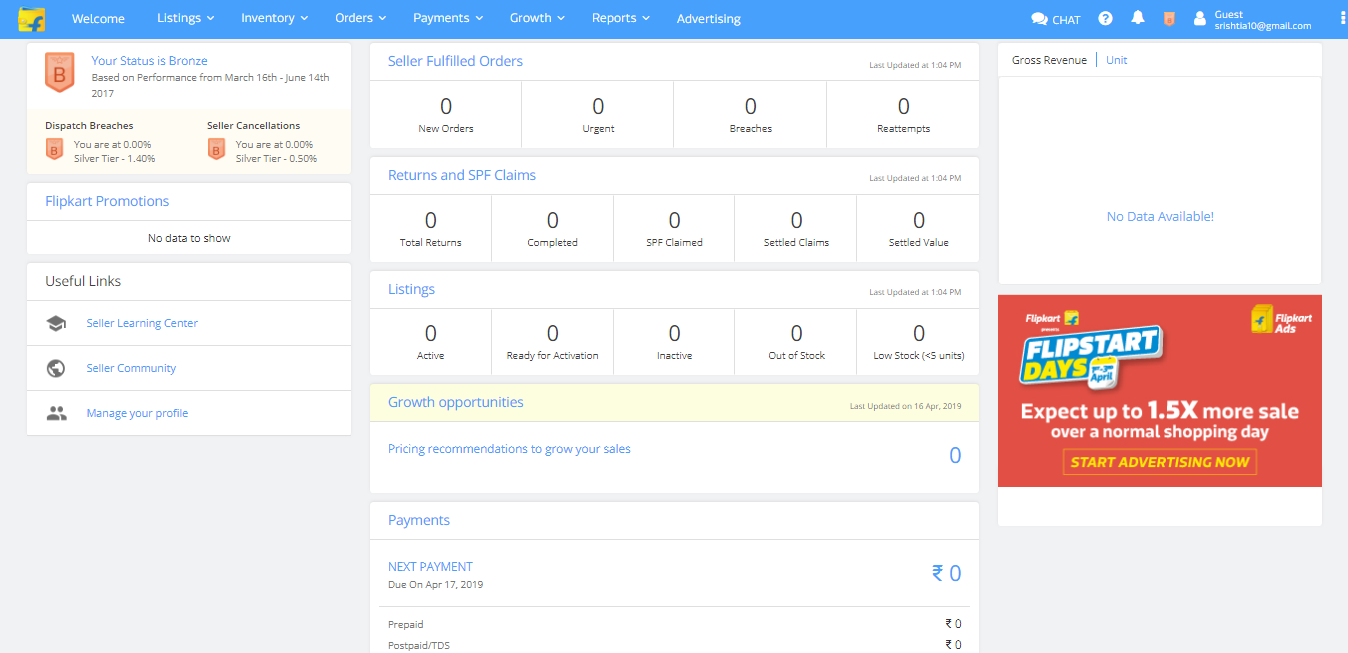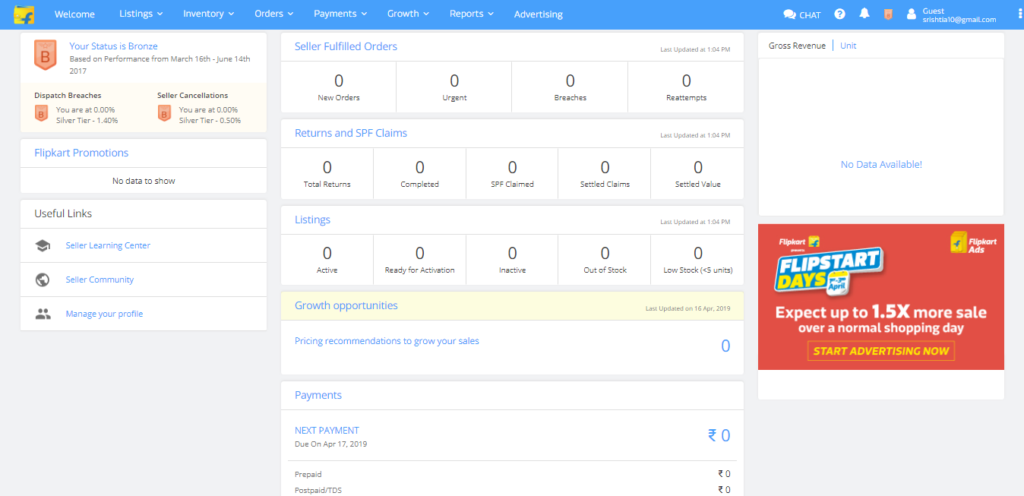 You see your active orders, canceled orders, and return orders under different tabs on the store.


Also, you can view all the payments you have processed through the marketplace along with the invoices and statements.


Under the growth section, you can view the performance of your Flipkart store and also see the performance of other initiatives such as Flipkart advertising and promotions.


Flipkart's Pricing Structure
Flipkart's pricing includes the following fees that you will need to pay for each order.

1) Order Item Value
This is the selling price and shipping charge paid by customer excluding discount offered by the seller.
2) Marketplace Fee
This includes shipping fee, fixed fee, and selling commission

Shipping fee: It is calculated based on the product weight and shipping location
Commission fee: Percentage of order item value. Varies by product category and subcategory.
Collection fee: Payment gateway and cash collection charges on every sale
Fixed fee: A small fee that Flipkart charges on all transactions
3) GST on marketplace fee
This includes 18% of the marketplace fee.
Shipping of Flipkart Orders
To ensure uniform delivery to all its customers, Flipkart delivers all orders through their own logistics courier partners.
Shipping Fee
The shipping fee is calculated based on volumetric weight and actual weight (whichever is higher). Flipkart follows a tier system. The levels are Bronze, Silver, and Gold. When you register as a seller, you are automatically allotted the bronze tier. You can be upgraded to a higher level based on your performance metrics. Also, there is a 20% and 10% discount on the forward shipping fee for Gold and Silver tier sellers respectively.

The starting prices are as follows:
To make sure you have a smooth experience with the Flipkart seller dashboard, explore the platform correctly and understand every feature. You can leverage the power of 4.5 crore buyers and extend your store.

The Bottom Line

Selling on Flipkart is a great option but, to ensure that your product reaches out to a broader audience, you should also sell on other marketplaces such as Amazon, Snapdeal, etc. This practice gives you an edge over your competitors as you generate more sales and reach out to virtually the maximum number of users.

Also, when you sell through different marketplaces, you get various options to ship your products. Courier aggregators like Shiprocket can assist you in shipping your products at a cheaper rate. The shipping rates start at Rs. 27 per 500 grams. Not only are the shipping rates low, but you also get a variety of courier companies from which you can choose the most suitable one, as per your business requirements.

Thus, conduct thorough research regarding your products, business requirements and then choose a suitable marketplace that accounts for your budget, optimized sales, and increased profits.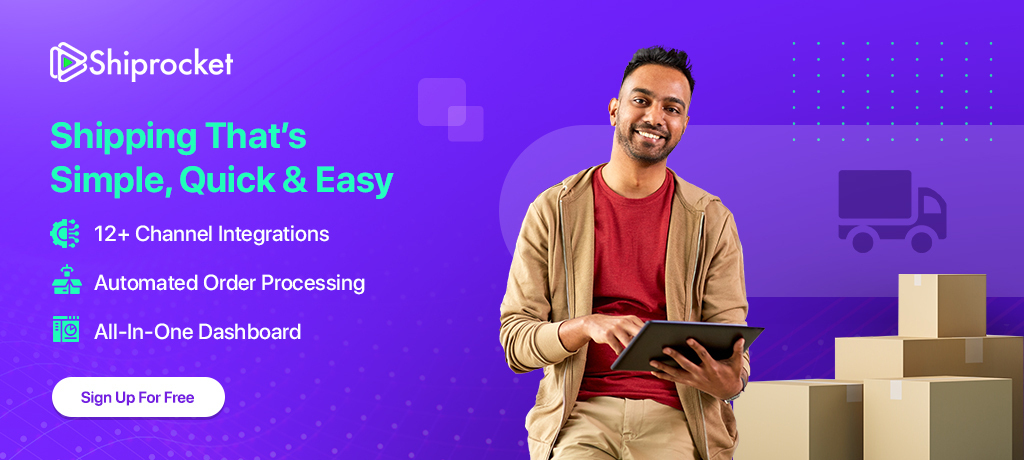 Calculate Your Shipping Costs Now