Maximize Your eCommerce Profits by Registering as a Shopclues Seller
eCommerce is an ever-expanding industry. It is growing at an unprecedented rate, providing more than a few opportunities to sellers. While customers find it convenient to shop online, sellers can reach out to the customers more than before.
When it comes to eCommerce sellers, they have more than a few options. They can choose to build their website and start selling on them or sell on a marketplace like Amazon, Flipkart, Shopclues, etc. While each one has its pros and cons, there are fewer risks in selling on a marketplace.
This provides eCommerce sellers with an opportunity to reach even more customers with close to none investment. Moreover, if they don't perform well, there are no risks of losing investment on a website and store management.
Out of different marketplaces, Shopclues offers one of the most lucrative benefits to a seller. Becoming a Shopclues seller means reaching out to customers from all across India without giving up on your profit margins.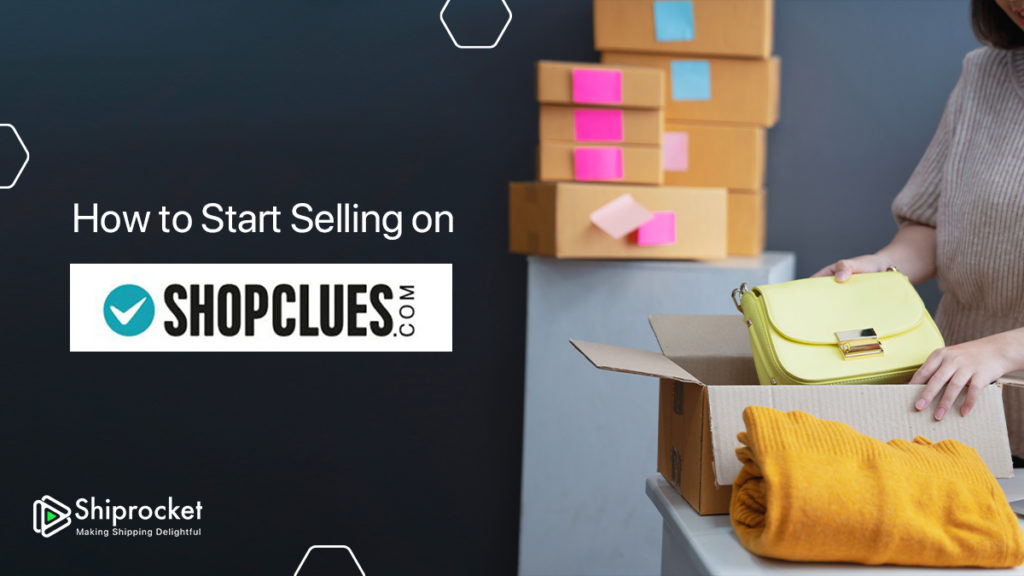 However, there are a few things you must know about before getting started. In other words, you need to know how to register as a Shopclues seller and what are documents required in this process.
But, there is nothing to be worried about. We've got all the information you need to get started with Shopclues right here. Read on to find out more.
Who Can Register on Shopclues?
When registering on Shopclues, you must understand the type of business you are. For example, you could be an individual seller and sell independently on the platform. Alternatively, you might have already had a well-established company where you sell your products to your customers. In that case, you will have to register as a Shopclues seller a bit differently.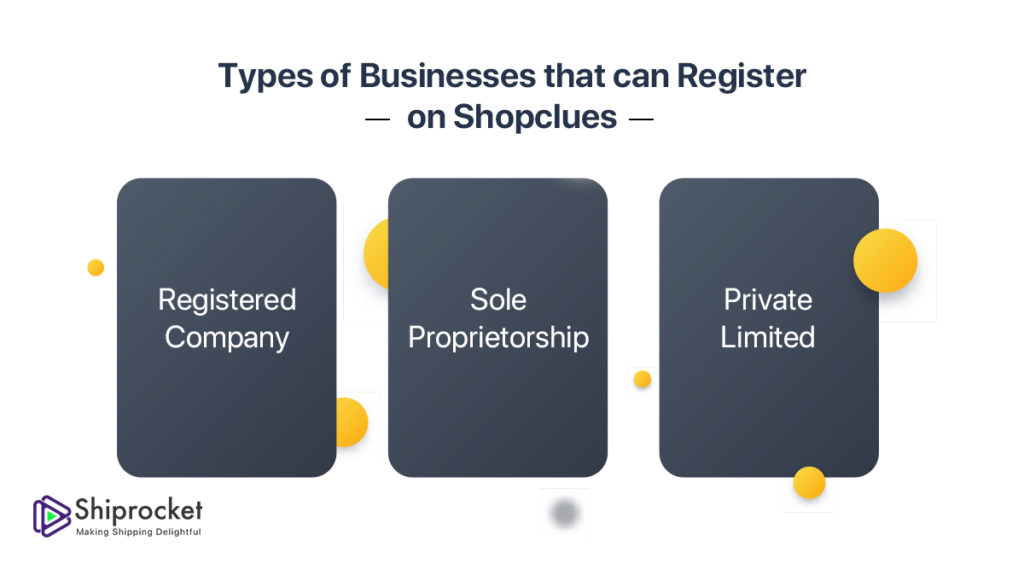 Registered Company
A registered company can be any company that is set up by registering at the registrars. These can be partnerships, limited partnerships, and corporations.
Sole Proprietorship
A sole proprietorship is a type of business that is owned by one person. Moreover, there is no legal or financial distinction between the company and the business owner.
Private Limited
A private limited is a company that has private ownership. It is a business entity that is held by a small group of people. A private limited company is owned by a group of members that are known as the shareholders.
What are the Documents Required to Register Yourself as a Shopclues Seller?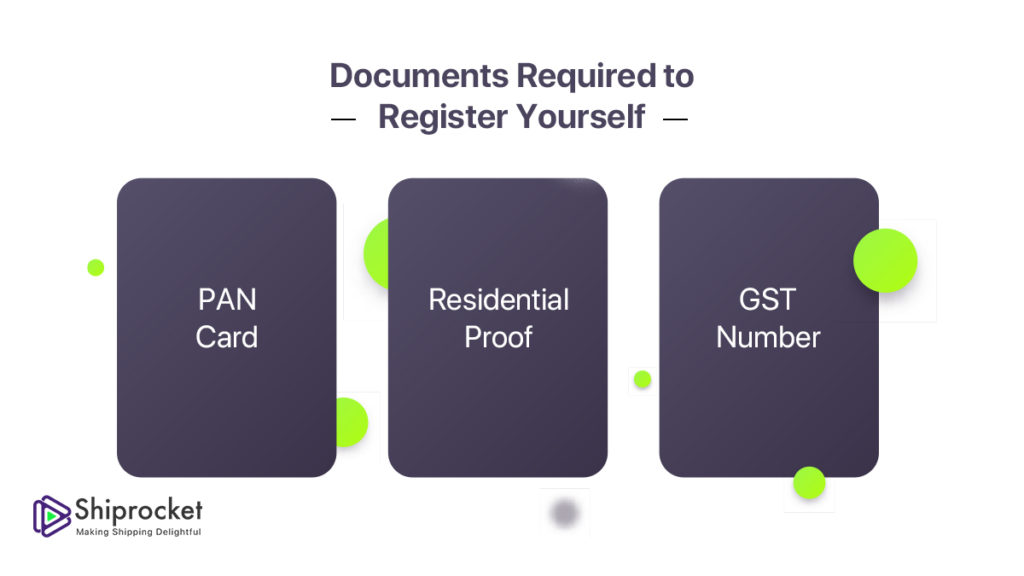 PAN Card
Pan Card is an essential document that is required to register yourself as a Shopclues seller. You can add the details of the PAN card during the registration process.
Residential Proof
Proof of your address is also required during the registration process. It's better if you keep this document handy as you will be asked to upload a scanned copy of it.
Identity Proof
For a successful registration process, you must also keep your identity proof handy. This can be your Aadhar Card, driving license, voter I card. In the case of a private limited company, you might have to submit the following documents as well-
Copy of your incorporation certificate
Partnership deed
LLP registration certificate
GST Number
The last piece of document that you require for registering on Shopclues is a GST registration certificate. Remember that a GST or TIN is mandatory for selling on Shopclues. It is compliance for online business and a must for selling products and goods in India.
Registering on Shopclues
Once your documents are ready, the next step is to proceed with the registration. Follow the below steps for registering on Shopclues as a seller.
The first step of the registration process is to log in to the Shopclues website. You can do this by clicking on the link www.shopclues.com.
Next, click on the 'Merchant' registration option on the website.
You will be directed to a page and asked about essential information. Here you will be required to enter your name, phone number, email id, and other relevant information.
Click on the Submit button after filling in the information.
In the subsequent section, you will be asked to enter the information related to your company.
Once this is done, you will be asked to enter your pick up information, from where the courier service of Shopclues will pick your products to take them to the customer's doorstep.
Upon entering your bank details, Shopclues will prompt you to pay a registration fee. It will depend on the category for which you are registering.
Advantages of Selling on Shopclues
When Shopclues verifies your data and confirms your account, you can upload your products on Shopclues with Store Manager's help. You can also create a catalog and manage it as well. When your buyers see your products on Shopclues, they will make a purchase. You will receive a notification when an order is placed. Then you can prepare the shipment and ship the product.
The Shopclues dashboard gives all the minute details on orders as well as shipments. Notably, Shopclues has Wednesday payment cycles. So, this is a simple process but can benefit various eCommerce sellers with product listing, product photography, and other related content.
The following are the advantages of selling on Shopclues:
Get immediate access to millions of online buyers. You can get numerous orders daily and also increase your profits.
Shopclues also takes care of shipping orders. You can get orders from Shopclues, prepare them, and pack them for shipment.
Shopclues has regular and guaranteed payment cycles. So, all your money is safe.
Shopclues offers your PAN India reach. So, you can also sell across India and grow your business in no time.
Tips to Sell on Shopclues
Complete Product Names: write complete product names.
Product Descriptions: The product descriptions should have all the details about the product – from its dimensions and features to colour and how-to-use direction.
Images: upload high-resolution images and graphics with a clean and uncluttered background.
Keywords: enter detailed and relevant keywords in the product titles and descriptions. But avoid keyword spamming.
Congrats! You are now registered as a Shopclues seller. Start creating your catalog by adding your products. Make sure to add a catchy product description and high-quality product images. After all, these are the elements that represent your physical products online.
Calculate Your Shipping Costs Now