ShipDelight VS Shiprocket – Comparison of Features and Pricing
High-quality production and efficient employees are not enough to survive the hard-hitting business atmosphere in today's world. E-commerce companies need to be the fastest when it comes to delivering the final goods. The faster your products reach the market, the higher will be your profit margin. Hence, when it comes to shipping, you must outsource these tasks to the best shipping companies because there are many complications involved in it, and it needs the right expertise to handle those tasks.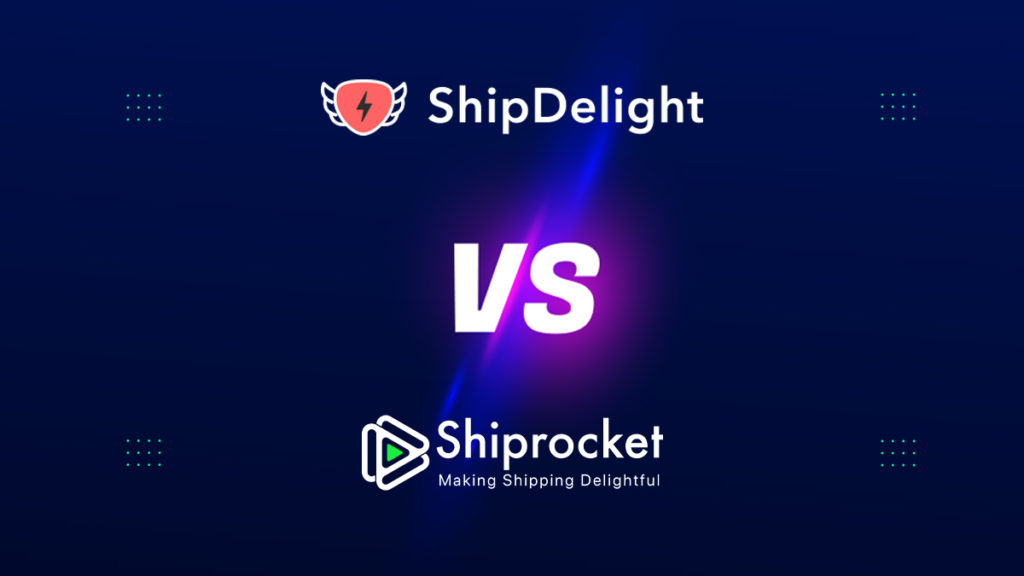 The shipping providers in India have gained a niche in the logistics sector because of their valuable services and effective technology solutions that they offer to ship products. So if you are on the verge of deciding which shipping provider to go for in India, the answer will be right in front of you.
ShipDelight vs. Shiprocket
A Detailed Comparison of Features
Platform Features
Support Service
Pricing Comparison
Get One Step Ahead With Shiprocket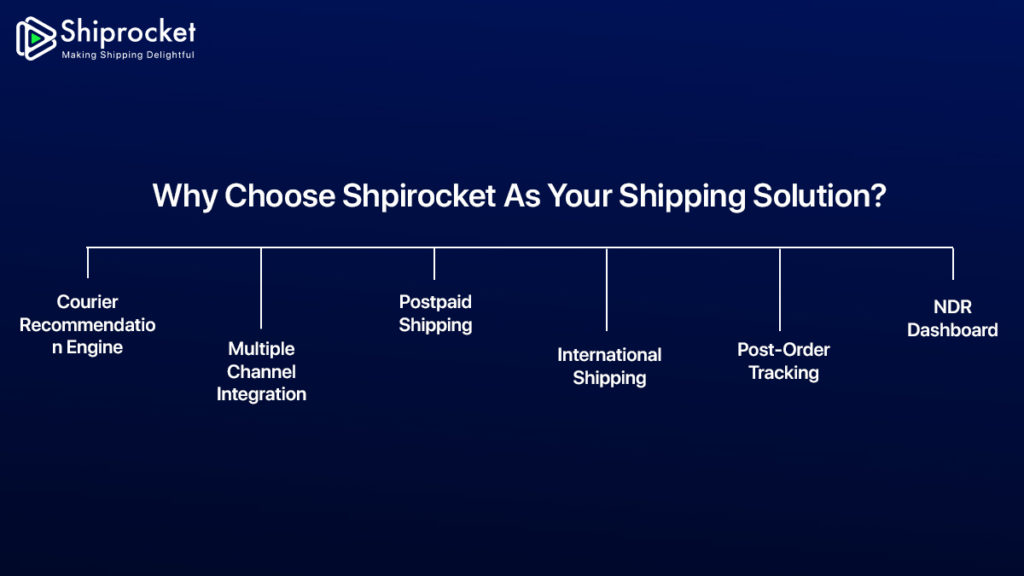 ShipRocket is India's best eCommerce shipping solutions for shipping, fulfillment, and inventory management on one platform. We help you cut down the costs of shipping to a large extent and serve more than 40,000 sellers in the country. The platform aims to offer effective shipping solutions, inventory management, and fulfillment services across 220+ countries. Here is the list of features that can help your eCommerce business grow by looking after your shipping needs.
Courier Recommendation Engine (CORE)
ShipRocket machine learning-based courier recommendation engine enables users to choose the best courier partner to manage their supply chain and deliver the best possible customer experience. Our machine learning based data engine, CORE, can analyze, set allocation rules, and allocate the best courier partner for every shipment based on extensive real-time analysis. Recommendation Engine identifies primary key metrics along each shipment's journey like pickup and delivery time, freight rate, COD payout, and allowing you to delight customers that depend on the courier you choose.
Multiple Channel Integration
ShipRocket allows you to manage all your channels from one dashboard. The platform syncs seamlessly with all your multi-channel integration software, meaning you can easily integrate your website through APIs and process all shipments straight from the Shiprocket panel. The platform allows you to spend less time selling across multiple channels and spend more time getting your orders out.
Postpaid Shipping Services
While prepaid users periodically recharge their Shiprocket wallet to avail of ecommerce shipping services, postpaid users can maintain steady cash flow by adding a part of your remittance directly to your shipping credit. With Shiprocket postpaid facility, instead of worrying about constant recharges, high volume sellers can have complete freedom and recharge their wallets from their COD remittance that saves time.
International Shipping
ShipRocket operations include international shipping services across 220+ countries with end to end tracking at a nominal rate of Rs. 110/50g. Also, you get a wide range of value-added services such as insurance, no minimum order limit on international shipping. Some of our courier partners for international shipping are DHL and FedEx. By choosing ShipRocket for your international shipping services, you can rest easy!
NDR Dashboard
Shiprocket NDR Dashboard manages your non-delivered shipments from multiple shipping carriers on a single platform. Businesses generally have a complex system to manage their NDR Management; the ShipRocket NDR Management tool will help you manage undelivered shipments with ultimate ease. Not only can you keep an eye on your undelivered shipments, but you also know the reason behind them. Here are some other features of the NDR panel-
Reach out to buyers in real-time.
Immediate action by courier agent.
Real-Time NDR feedback from end-customers.
Record undelivered order feedback via automated IVR & SMS.
Post Ship
ShipRocket post ship model offers your buyer a customized tracking page. It saves them time by continually giving them detailed tracking information of the movement of their package. With this Post Ship feature that contains the order details, your brand's logo, links to other relevant pages, and your company's support contact, you can provide your buyers with a seamless post-purchase experience. Additionally, you can add the brand's logo and support details to your tracking page and share menu links to this page that redirect your customers to relevant website pages.
Support Service
Shiprocket helps you deliver to customers in more than 27000+ pin codes. The platform ensures that your customers get all the order tracking's relevant details through emails and SMS. Moreover, it makes the shipping and ecommerce management hassle-free for your business.
Final Thoughts
ShipDelight and Shiprocket are both the most reliable and efficient shipping solutions for your business. But since you need to choose one, it comes down to the purpose of your business needs. If your goal is to save costs and optimize your shipping operations simultaneously, you can choose ShipDelight. But if you need a robust and scalable platform, you can go for Shiprocket for cost-effective shipping services.
We hope this ShipDelight vs. Shiprocket comparison helped you understand the features of each and helped you make the right decision for your shipping requirements.
Calculate Your Shipping Costs Now