Shiprocket vs. Dash101 Logistics – A Brief Comparison of Features
Shipping and fulfillment are an integral part of your eCommerce business strategy. You must ensure that you ship your orders to your customers most efficiently and systematically to make your customers delighted. In an uber-competitive eCommerce space like India, where the market is growing exponentially, you must fulfill orders with a trusted shipping solution to help you reach every household in the country.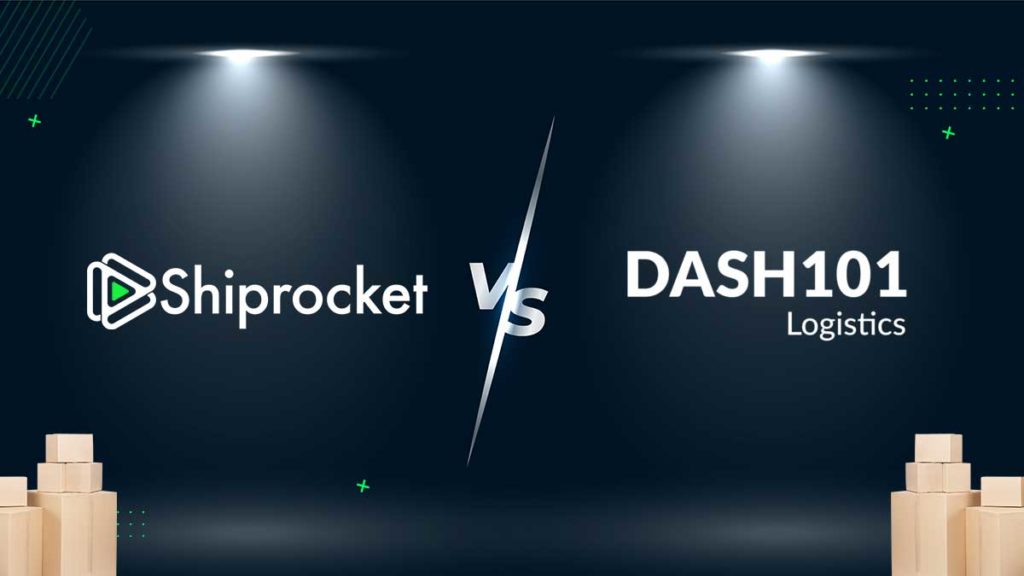 A shipping solution helps you consolidate your operations in one place to ship all your orders from one dashboard and get multiple aggregators on one platform. Shiprocket and Dash101 logistics are such shipping solutions that can help you simplify your fulfillment process by a great deal.
Here is a brief comparison of the two shipping solutions that can help you decide for your eCommerce business. Let's get started to compare the features and get a fair idea about the shipping solutions.
Shiprocket
Shiprocket is an eCommerce shipping solution and logistics aggregator that helps you ship to 27,000+ pin codes in the country with 17+ courier partners. With Shiprocket, you can integrate your website and marketplace directly into the dashboard and auto-import orders to ship them quickly. You also get the feature of generating labels, scheduling pickups from multiple locations, and an AI-backed courier recommendation engine that helps you select the best for your partner for every shipment.
Dash101 Logistics
Dash101 logistics is a size solution for eCommerce organizations that helps businesses ship orders with multiple courier partners and increase reach by servicing maximum pin codes in the country. Currently, they provide shipping to over 10,000 clients and ship to over 27000 pincodes.
A Detailed Comparison of Features
Seller Support
Platform Features
Integrations Comparison
NDR and RTO Management
Pricing Comparison
Why Must You Opt for Shiprocket?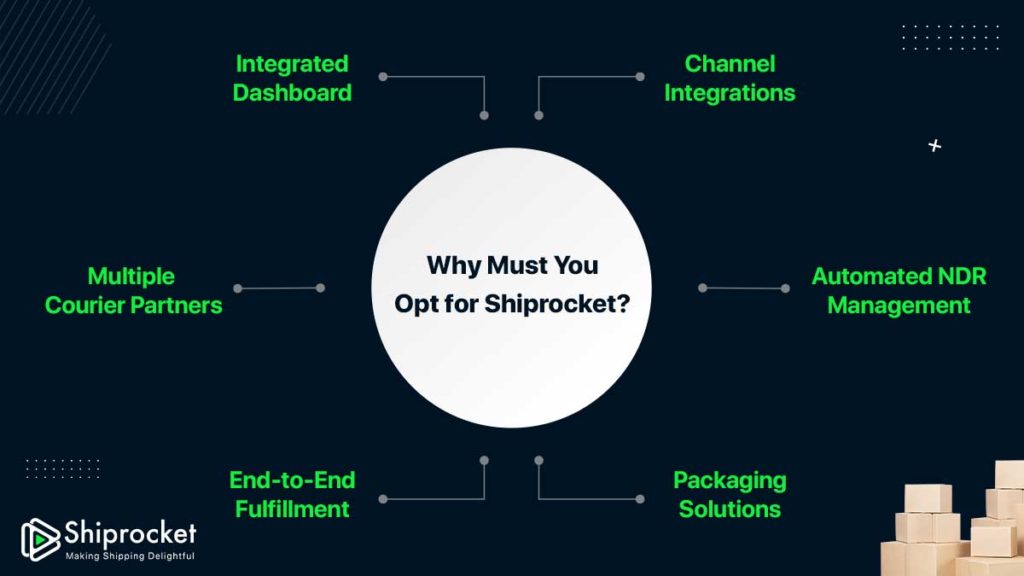 Integrated Dashboard
Shiprocket offers you an integrated dashboard where you can process all your incoming orders within a few clicks. This dashboard consists of shipping analytics, facilities to create and process quick shipments, save the biodata so you can process orders faster, a single dashboard for weight reconciliation, and a segregated NDR and RTO management dashboard.
Channel Integrations
You can use auto sync and import orders from over 12+ sales channels and marketplaces like Shopify, Woocommerce, Amazon, Bigcommerce, Prestashop, Unicommerce, Zoho Commerce, etc. All you need to do is sync the website or marketplace using API keys, and the Shiprocket dashboard will fetch orders every 15 minutes from the platform.
Multiple Courier Partners
Shiprocket offers you to ship with over 17 courier partners with several payment modes like air and surface shipping. You can choose the method of shipping and choose the courier partner accordingly. Shiprocket also offers you an ML-backed courier recommendation engine that recommends the best courier partner for every shipment after analyzing several data points. You can prioritize the couriers in your dashboard and choose how you want to sort them.
Automated NDR Management
Not just forward orders, you can also manage and simplify the processing of undelivered and return orders. Shiprocket offers you a single view dashboard for NDR management so you can quickly process every undelivered order and take action on it much faster. We have integrated with several Courier partners to ensure that the information about delivery reaches you quicker and you can process NDR and non-delivery sooner.
End-to-End Fulfillment
Along with your shipping, you can also opt for eCommerce fulfillment, wherein you can ship your products to our fulfillment centers and take care of the entire fulfilment process for you. All you need to do is talk your inventory to us, and we will process all incoming orders for you and ship them 3X faster to your buyer.
Packaging Solutions
If you require packaging solutions and material for your business, you can reach out to our Shiprocket Packaging team and order the best quality packaging material at the lowest rates.
Final Thoughts
eCommerce shipping plays a vital role in your business. We hope this brief comparison will help you get more insight into the shipping solutions, and you will be able to choose the most suitable one for your business.
Calculate Your Shipping Costs Now