Top 10 Must-Have Features For An eCommerce Website 
What makes a website stand out from the competition? Every business dreams of having a website that loads fast, looks great, has a higher conversion rate, delivers good sales and has a satisfactory checkout experience for customers.
Now, this can be gravely difficult when you start an eCommerce business. You have to find products that you want to sell online, and at the same time, you need to build an eCommerce web design to showcase your brand.
However, the vital element for your business growth is finding the right customers, which could be very challenging.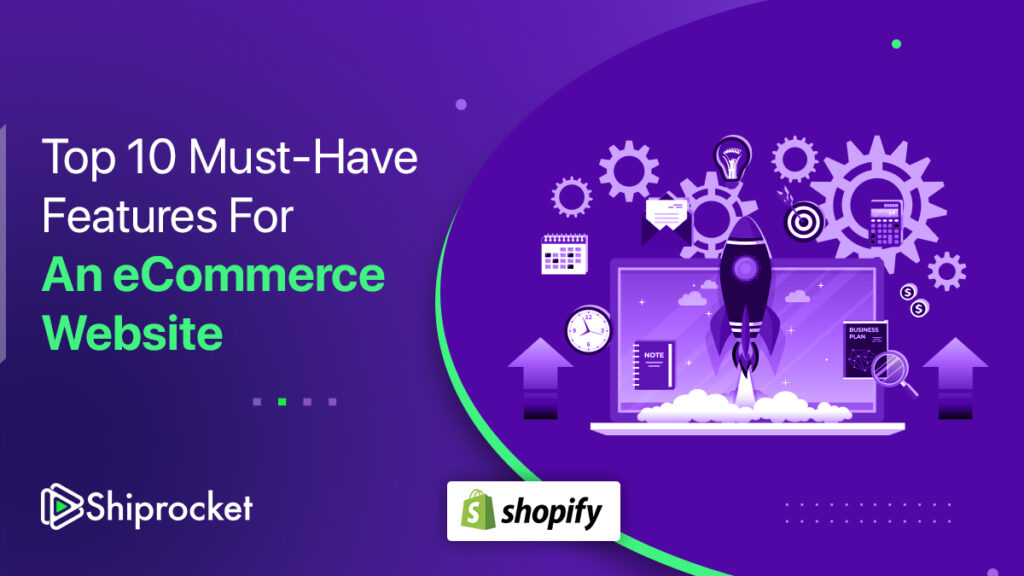 So, here's a list of features your eCommerce website must have to give your eCommerce business the ideal start.
User-Friendly Website
A user-friendly menu is one of the most important features of an eCommerce website. Users usually expect a horizontal menu to appear across the top of the website and a drop-down menu for easy navigation.
Responsive Design
A critical feature is your website's ability to offer a seamless experience on all screens- be it laptop or desktop, tablet or smartphone. Consumers are constantly using multiple devices for a better browsing experience, and you would want to give them a consistent experience across all of them.
Site Search
When a user visits your website, the search bar is one of the integral features that can make their work easier. It helps all the users- the ones who know what they are looking for reach their destination faster, and the ones who don't know what they are looking for to discover and be guided.
Ensure visibility: Top left corner of the screen is the most used placement.
Use standard design: The magnifying glass is almost synonymous with search.
Use autocomplete: Help users finish their search or use prompts to ease discovery.
Make it user-friendly: Search terms must marry commonly used phrases. Accept red in place of oxblood or trash can in place of waste organiser.
High-Quality Photos & Videos
You need to have high-quality photos and videos of the product and other creatives in general. This not only helps your customer in making an informed decision but also helps reduce RTO. Ensure your photos are well designed and lit.
Videos are a great tool to showcase your product to your target audience, and they can be used to educate the target audience about the product. Also, make sure that the videos load quickly and add to page load times.
Cart & Checkout Experience
Losing a customer after they have made a purchase decision and added the product to the card is one of the hardest things to happen to online sellers after RTO on COD orders.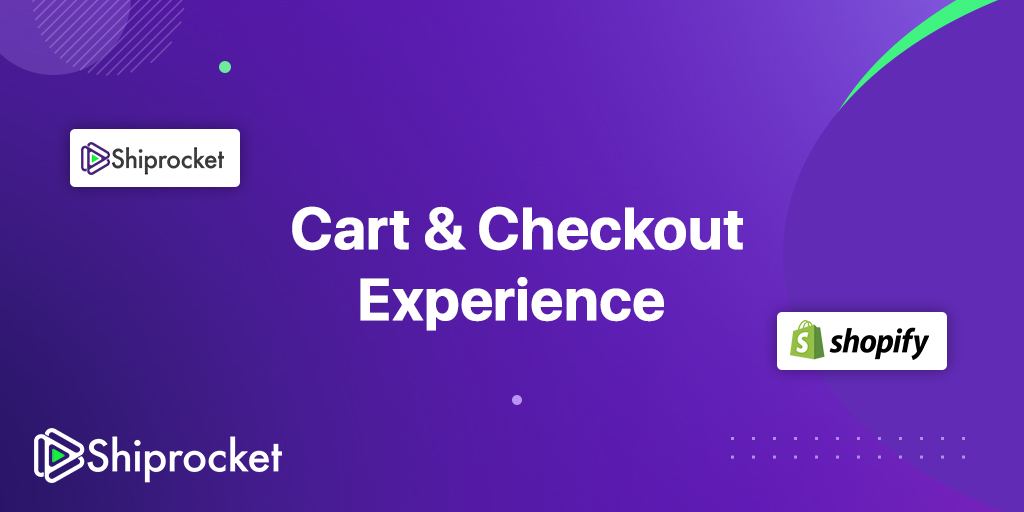 There are three things to keep in mind when creating a cart & checkout experience-
Keep No Hidden Charges, Make the checkout experience quick and remember all vital information.
FAQ Section
Build a comprehensive purchase experience & prevent customers from going away from the website. It is best to have a FAQ section where you can answer the most asked questions of customers or prospective customers. It takes you one step ahead in the customer's purchase journey.
Exchange & Refund
It is always suggested to steer the customer of any pre-purchase doubts and mentions your returns & exchange policy on the website. It gives you a chance to gain a customer as the customers come to trust your brand and get assurance that their money won't go waste.
Not only this, customers then trust you with pre-paid orders as well.
Multiple Payment Options
Shiprocket offers multiple payment modes that help your business flourish leading to more conversions, fewer abandoned carts and extraordinary customer satisfaction.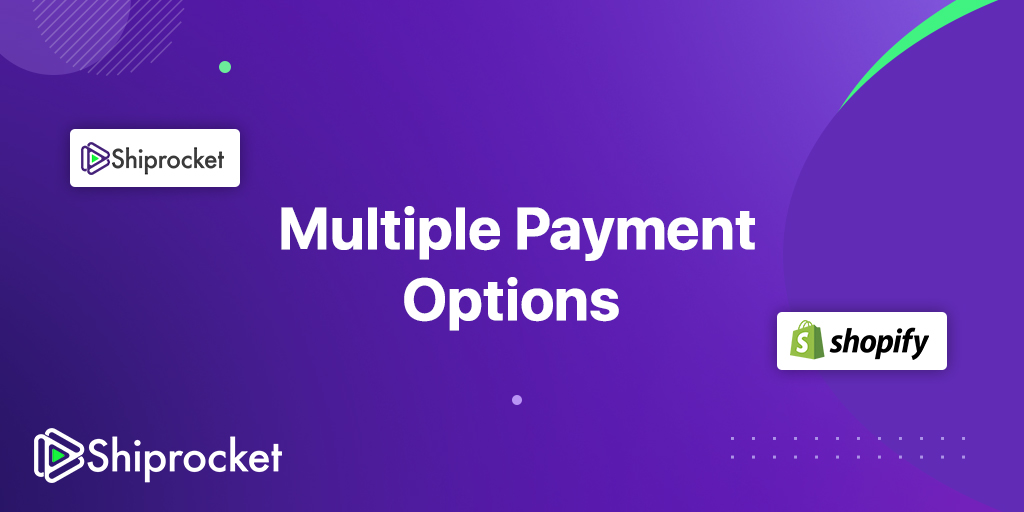 Shiprocket is a complete customer experience platform for SMEs, D2C retailers and social sellers. Deliver across 29000+ pin codes and 220+ countries at 3X faster speed. You can now grow your eCommerce business and reduce costs.
Shopify can also be easily integrated with Shiprocket & here's how-
Shopify is one of the most popular eCommerce platforms. Here, we show you how to integrate Shiprocket with your Shopify account. You receive these three main synchronisations when you connect Shopify with your Shiprocket account.
Automatic Order Sync – Integrating Shopify with the Shiprocket panel allows you to automatically sync all the Pending Orders from the Shopify panel into the system.
Automatic Status Sync – For the Shopify orders that are processed via the Shiprocket panel, the status will automatically be updated on the Shopify channel.
Catalog & Inventory Sync – All the active products on the Shopify panel will automatically be fetched into the system, where you can manage your inventory.
Auto Refund- Shopify sellers can also set up auto-refund, which will be credited in the form of store credits.
Abandon Cart Message Update Via Engage- WhatsApp message updates are sent to your customers about incomplete purchases and drive additional conversion rates of upto 5% using automated messages.
Order Tracking
Offering the customer easy visibility at all order stages – confirmation, packed, dispatched, out for delivery and eventually delivered is a great way to keep them engaged throughout the order journey and reduce the chances of post-purchase dissonance.
Customer Support
Brands can continue forging stronger relationships with customers by making themselves available at all times, for all kinds of interactions and by assisting the customer with all the information they need. With the advancements in AI tech and the rapid development of e-commerce chatbots, brands can ensure they're addressing customer conversations at all times, across all geographies & time zones and at a fraction of the live agents' cost.
Calculate Your Shipping Costs Now