Why eCommerce Personalization & AI Are the Keys To a Leading Business
As the e-commerce industry proliferates, uniqueness rules over other elements of opening a store online. Even young entrepreneurs are showing interest in setting up an eCommerce store online.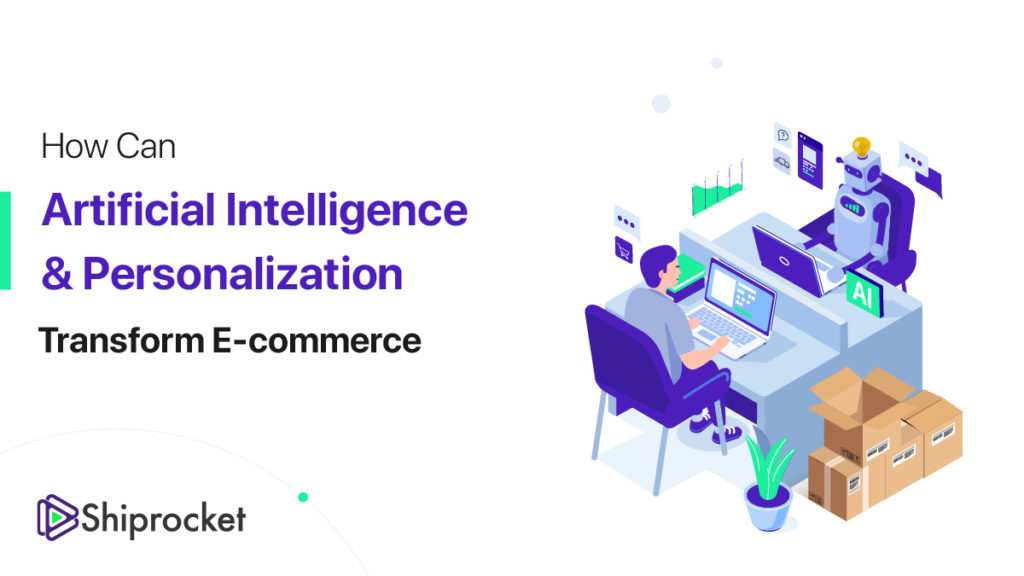 Among the many factors, eCommerce personalization and AI have a vast opportunity for businesses. But, the competition is high. You will face a new competitor every day promoting their online stores on social media platforms.
How to Shift Your Business to eCommerce Personalization & AI?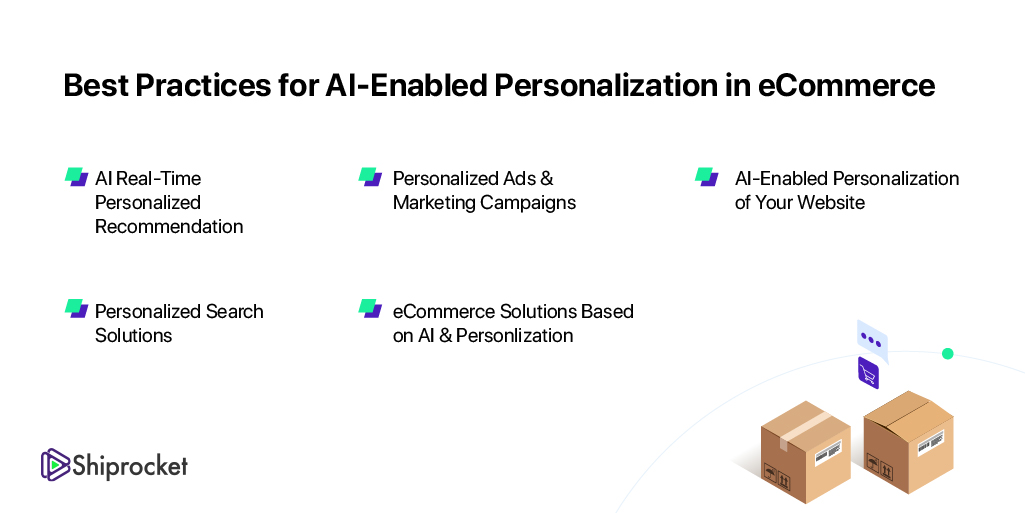 So, an option is needed if you want to make your store look different. Not only does it about adding a unique look to your store, but it is also about giving your store AI-enabled personalized functions.
Let's try to unravel the reasons behind the shift to eCommerce personalization and AI technology.
Using AI Algorithms for Personalized Offers and Recommendations
Online eCommerce personalization solutions based on AI are much more versatile and are not limited to product recommendations only. The AI-driven systems optimize the personal shopping experience of customers on different levels such as:
Categorization of Products
Analysis of Customer Reviews
Creating Personalized Content
Use of AI chatbots
Personalized Voice Search
AI in eCommerce offers authentic and tailored product recommendation experiences that are relevant to each customer. Online retailers benefit from improved personalization, usability, customer retention, and increased sales in the long term. The AI and Machine Learning personalization is based on complex algorithms that use behavioral and transactional data to understand customer needs.
For example, the Diderot effect is used by companies to get an overall picture of consumers' buying behavior. In eCommerce, the Diderot effect is part of the standard AI-based personalization for analyzing purchasing history, number of clicks, search queries, and everything that makes sense in the user's eyes.
E-commerce companies can use this data to analyze personalized products for every customer in real-time. And can provide a user-oriented shopping experience tailored to every consumer's interests and needs and is beyond the concept of buying a product.
AI Is Gaining Ground in Ad Evaluation & Personalized Marketing
Brands should consider using AI-enabled personalization for brand marketing, segmentation of audiences, evaluating ad creativity, and several other reasons. Brand marketing plays a vital role in creating awareness among your customers.
Setting up AI-based personalization around your marketing ads tends to give the best evaluation of ad impressions and views. With the right technology and tools, eCommerce brands can see that suitable ads are being delivered to the right audience without grammatical or spelling mistakes.
For example, TELUS International uses AI technology and personalization techniques to review over one million ads per month. Using AI and eCommerce personalization to evaluate brand ads relies on language, grammar, imagery, design, layout, and color scheme elements.
For eCommerce marketing specifically, the TELUS International ad evaluation team helps advertisers maximize their ad effectiveness through AI-enabled data and algorithms to determine which ads are more likely to convert with which customer groups.
There are clear benefits to using AI and personalization techniques to increase the effectiveness of marketing ads. But, there are also key considerations. So, ad evaluation using AI data could boost personalization with key customer groups.
AI-Enabled Design for E-Commerce Websites
AI and eCommerce personalization is achieving impossible feats. AI is being used in e-commerce website designing and creating a better user experience through personalization. There are more ways to enhance websites using AI and eCommerce personalization. It can make the e-commerce experience more personalized and match consumers' needs for closing sales faster.
Moreover, AI-based eCommerce personalization is not just about creating intelligent programs, but it's a significant part of the website design and making its functions more interactive and humanly. For example, an online clothing store built using the AI algorithm not only obeys algorithm rules but also learns to exhibit signs of human intelligence when coming into contact with a buyer.
Similarly, take an example of the AI-based chatbot on an eCommerce website. It interacts with a user and can give replies in a humanly way to create unique answers for each query.
AI now commands several critical aspects of web design and holds a deciding role in UX. With AI's latest interventions in web design, designers can transform their online front into a more meaningful and rich experience for the customer. AI has enabled designers to create interfaces that are far more engaging, responsive, and ultimately more human.
Web design is the most evident among many AI's and eCommerce personalization achievements we see today. AI-enabled personalization has effectively transformed the face of modern web design and established many standards of human-machine interaction. One of its most significant examples is the entry of Artificial Intelligence Design Assistants (AIDA) that are now used for designing eCommerce websites. With advanced AI algorithms and eCommerce personalization procedures, industry experts effectively bridge the gap between human emotions and machine automation.
AI-Driven Personalized Search Solution
Searching appropriate items for a given text query has evolved with an information retrieval (IR) system. The process of information retrieval begins when a user enters a query on your website. The entered queries are part of an information retrieval process that does not identify a single item in collecting items. Instead, several things may match the search query.
The Learning to Rank (LTR) gives search results according to the users' expectations. Traditional search methods derive irrelevant results based on the similarity of content. The AI and Machine learning technology solve this problem by using the LTR search method for each query.
The LTR search method is trained using human-labeled data. Machine learning and AI can quickly identify behavior cues to give personalized search results to the users.
When retailers put AI and personalization at the core of their business, they can ultimately add value to their customer experience. By implementing an intelligent search solution based on AI, you can capture your buyers' attention at the very beginning. It allows you to upsell your products that meet customer needs.
Simplifying eCommerce With AI-Powered Solutions
AI in e-commerce already powers the website design, product recommendation, voice search, communication using the data to predict their interests and what your customers might buy next.
But using AI-enabled personalization to predict the impact of customer behavior on inventory management is often neglected. Decisions for inventory management depend on the company's needs and its outcome. The AI makes it possible to predict the problem of inventory management. It can build systems using intelligent algorithms that are optimized to keep learning from the past and current market trends. The AI-enabled predictive solution makes it possible to predict stockouts and other situations that you would for inventory management.
E-commerce businesses may also use AI-enabled solutions to detect data anomalies and security issues in an individual's card usage. Combining technology and personalization proves that they're perfect for humans, not robots, by identifying patterns, visual search, and behavioral trends.
To Conclude
It is vital to have an understanding of eCommerce personalization and technologies. It helps you with better exposure of profit options for your business. So, choose the option on which you want to build your online store.
Shiprocket offers you an easy option to help build your eCommerce store using a tech-friendly platform.
Calculate Your Shipping Costs Now