DHL International Courier Charges: A Comprehensive Guide
Introduction
DHL International Couriers is a well-renowned courier company in India. They have consistently brought distances and people together by bridging the gap through its delivery services and logistics solutions. They have an incredibly vast network that spans all continents and delivers several thousand parcels daily. They securely deliver packages both domestically and internationally.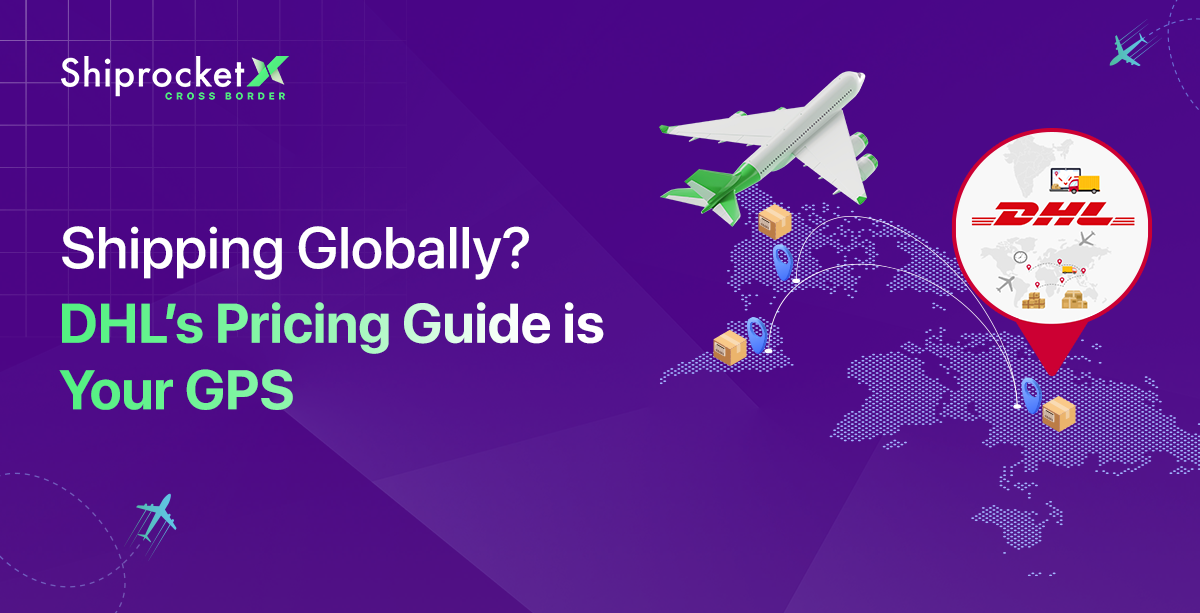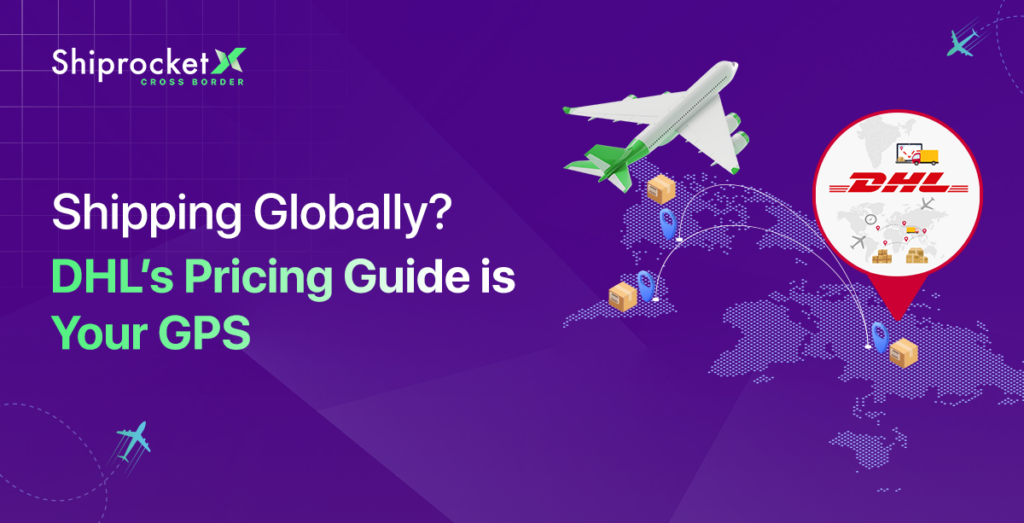 DHL is well-known for its reliability and speed, accompanied by a robust tracking system. It allows customers to track their parcels at every stage while ensuring transparency. Hence, DHL is known to be one of the most customer-centric delivery companies. Shipping parcels can be extremely expensive without properly understanding how courier charges are levied. DHL offers several services, and understanding how they price their shipping services can take time and effort.
Let's explore how DHL calculates the shipping prices for a specific parcel and how different factors affect the shipping cost.
About DHL
DHL is a global shipping company that offers its customers various logistics services. It is a multinational company and was established early on in 1969. Today, this multinational business has undoubtedly become the world's largest and most reputable courier service. It started as a small and modest company in the United States. Today, they operate in over 220 nations, providing multiple services like express shipping, freight transportation, eCommerce solutions, warehouse management, etc.
Due to its strong focus on innovation and technology accompanied by ideologies of sustainability, DHL has become one of the most dependable courier companies for people across the globe. DHL is credited with revolutionising the logistics world. Today, they employ over 600,000 people, help other businesses with their supply chain needs and expand their businesses.
Courier Services offered by DHL
DHL allows you to ship goods and letters across international borders with ease. They provide door-to-door delivery services with the ability to track shipments from any nook or corner of the world. Here are the services that DHL provides:
DHL Express Worldwide: DHL Express Worldwide is their most popular and loved service. They provide an end-of-business-day delivery policy for all products that weigh between 70 kilograms and 3000 kilograms. This courier service is available worldwide. Compared to other courier companies, they give customers a more reliable and efficient delivery through a single integrated network.
DHL Express 12:00: This is another popular service many businesses employ. This service ensures your parcel arrives by noon on the next business day. Shipments between 70 kilograms and 300 kilograms can be shipped. Moreover, they also offer a money-back guarantee when there is any failure to deliver by this time.
DHL Express 9:00: DHL offers a premium service that ensures all parcels are delivered within 9:00 on those routes that ensure next-day delivery. This premium service is available in most of the Middle East, US and European countries. They have also started this service in Asia recently. This service also has a money-back guarantee.
Understanding DHL's International Pricing Structure
DHL calculates the shipping charges based on several factors. The shipment's weight, length, height, and width are crucial. Furthermore, the destination of delivery and the country also matters. Any value-added services that are included also affect the price of shipping. The steps listed below will help you calculate the DHL international courier charges:
To calculate the price, visit the MyDHL+ webpage or download the DHL Express Mobile app to determine the DHL courier charges.
You must then click the 'Get Rate' and 'Time Quote' options.
Proceed by typing in the territory or country of origin and the destination. Click on 'Next.'
Continue to fill in the zip code and postal code of the city or state of origin. Repeat the process for the destination as well. Then, continue by clicking on 'Next.'
Choose the type of package that you want to ship. These can be either documents or packages. Document shipments do not include any valuables that have monetary worth. On the other hand, packaging can be any goods and merchandise.
After these initial data are filled, the type of packaging must be chosen. There are several default options, or you can even opt for 'My Own Package.'
The next step is to enter the weight and dimensions of the package. Then, you must click on the 'Get Quote' option.
You will also understand the estimated delivery date, time and shipping charges from this.
Saving Money on DHL Courier Charges
Shipping goods can become very pricey. Hence, understanding where to minimise shipping costs without compromising quality can help you save in the long run. Here are a couple of tips to minimize DHL international courier charges:
Price negotiation: When you employ DHL's services regularly, you can negotiate a lower shipping price. Enquiring about your shipping needs can also help you understand if you are eligible for certain offers and discounts.
Using a DHL account: Those users who create an online account with DHL often get discounts. You will also receive extra benefits like tracking and shipping management tools when creating an account.
Shipment consolidation: Combining different shipments that lead to the same location can minimise your overall shipping costs and carbon footprint.
Efficient packing: Your shipment's size and weight can substantially impact the courier's price. You can save on shipping costs by packing it using the right boxes and minimising space.
Opting only for necessary services: The overall price of your shipments can increase when you add on different special services like insurance and customs clearance. Avoid opting for these services if you can ship without them to save money.
Standard vs. Express Shipping
The table below highlights the difference between standard and express shipping.
| | |
| --- | --- |
| Standard Shipping | Express Shipping |
| It is a slower shipping service with an approximate transit time of 3 to 7 days. | It is comparatively a faster shipping option that completes shipment within 2 to 3 days. |
| It is a cost-effective shipping solution. | It is a more expensive shipping solution compared to standard delivery. |
| It often has a lower customer satisfaction rate due to longer waiting times. | It ensures maximum customer satisfaction due to minimal waiting time. |
| It is less reliable than express shipping services and has a greater chance of loss and damage. | It is more reliable and has lower chances of loss and damage. |
| It rarely offers insurance or other safety services. | It often includes insurance during shipping. |
Factors Affecting DHL International Courier Charges
The factors that affect DHL international courier charges include the following:
Weight and dimensions: The dimensions and weight of the parcel directly impact the overall DHL international courier charges. The general norm is that the shipping price increases with size and weight.
Location of the shipment: The DHL international courier charge also depends on the delivery location. The prices shall vary based on the country and the exact delivery location. Extra charges are levied on those locations that are highly remote or hard to reach.
Choice of service: DHL gives its customers a wide range of delivery options. These courier services differ in speed and delivery times. The DHL international courier charges will vary based on the choice of service made.
Additional services: DHL offers several additional services, which will increase the DHL international courier charges.
Surcharge for fuel: The DHL international courier charges might vary based on the fuel price and demand for fuel. Fuel surcharge might be quite hefty in peak demand seasons and can significantly affect your shipping costs.
Conclusion
DHL is one of the most reliable and secure international courier service partners. They are extremely popular and are globally renowned. Employing their courier services can help you ensure on-time, efficient and secure deliveries. They provide shipment management tools and tracking tools that ensure you can check the location of your shipment at all times.
They also have effective courier price calculators on their website or application, allowing you to get a rough quote for shipping a package. DHL ships both documents and packages quickly, and they offer different services that meet any customer's needs. Several methods enable you to minimise the DHL international courier charges. You can guarantee quick, efficient and secure deliveries by employing DHL's courier services.
How much do I have to pay for shipping a parcel abroad?
Several factors determine the amount you will pay to ship a parcel abroad. The international courier charges may depend on the size and weight of the parcel, the location where you want to send the parcel, any additional services you avail, the speed of the delivery and any other requirements set by the service provider.
Can I get a quote from international courier service providers?
Yes, you can get a quote from international courier service providers. You can do so by contacting the international courier services you choose.
Do I have to pay additional charges for doorstep pickup?
Yes. Some international courier services might charge additional for doorstep pickup delivery services.
Calculate Your Shipping Costs Now