Diwali Social Media Campaigns: Ideas That Sparkle
One festival that binds the hearts of Indians together is Diwali, the festival of lights. The cultural and religious time is perfect for businesses to indulge in some 'sparkling' festive marketing. Diwali sales rake in the highest revenue for most businesses. The festive spending has risen from 91 points to 95 points in 2021.
But with the growth of social selling, it's essential for you to launch your own well-packaged Diwali social media campaign! To help you with it, we have curated the top social media campaigns for inspiration!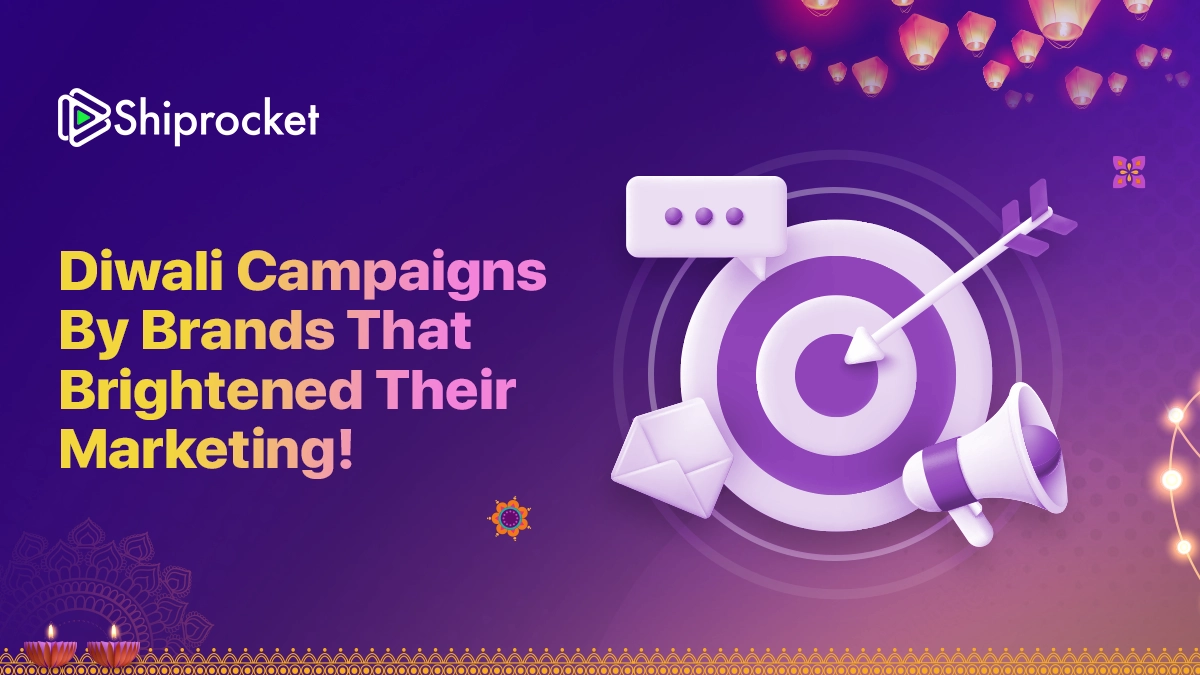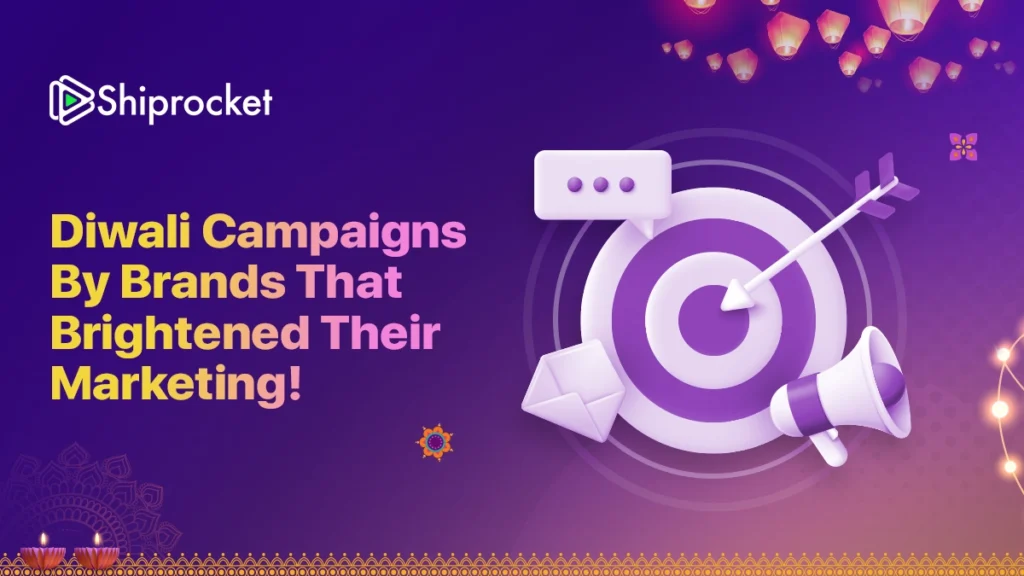 Significance of Diwali in India and its Marketing Opportunities
Diwali signifies the triumph of good over evil. It is a time when families come together, decorate their homes with oil lamps and colourful rangolis, and distribute sweets and gifts to celebrate. The emotional need to share gifts during this festival is an opportunity that marketers must tap into.
According to Deloitte, the following are the category-wise market size in 2023:
Food and Grocery: USD 1,230 billion
Consumer Durables: USD 175 billion
Apparel and Footwear: USD 160 billion
Gems and Jewellery: USD 145 billion
Based on these market trends, you can choose a theme for your marketing campaigns. For example, post-COVID-19, Cadbury created its Diwali social media campaigns to revive local 'kirana' stores. One of its advertisements featured a genteel Sharukh Khan cajoling shoppers to buy from their neighbourhood stores. The brand also allowed local stores to use AI-generated videos of the actor mentioning the name of their store in their social marketing campaigns and sharing on WhatsApp!
Brands have successfully used Diwali's themes – tradition, vibrancy, and emotional significance to create meaningful connections with their audience. You can also offer special Diwali discounts or limited edition products in the festive spirit and enhance your brand presence and customer loyalty.
The Importance of Effective Social Media Campaigns During the Festive Season
In recent years, online marketplaces featuring '#Great Festivals' have changed the nature of Diwali shopping for customers and how businesses engage with them. Using social media and traditional channels, businesses create a buzz that attracts maximum audiences.
The visually appealing product display and emotional content connect with users, leading to significant user engagement and sales. Some Diwali stories on Instagram, Facebook, and Twitter significantly impact consumers, encouraging them to perform random acts of kindness, sharing, and universal love.
Given the reach and impact social media has on consumers, brands need to utilise these platforms effectively to enhance visibility and connect emotionally with their audience.
Most Successful Diwali Social Media Campaigns
Here are the top 5 successful Diwali campaigns to help you plan:
1. Tanishq's Diwali Campaign
Tanishq, the jewellery brand, launched its campaign titled #PehliWaliDiwali, for people celebrating their 'first' Diwali (in new circumstances) by sharing Tanishq gifts. Every advertisement told a new story – the first Diwali of a young bride at her in-laws or the story of young men and women away from their homes and serving duty on ships and in remote locations, and many more.
"Pehli Diwali" became a joyous way to overcome the sadness of being away from family or for those making fresh starts. The brand encouraged users to share their acts of kindness using the hashtag, creating a wave of positivity on social media.
This campaign showcased Tanishq's commitment to social responsibility and fostered a solid emotional connection with the audience.
This short video shows the first Diwali celebration of a lieutenant with her airforce family:
2. Amazon India Diwali Campaign
Amazon India launched a heart-tugging Diwali campaign called #DeliverTheLove. The campaign brilliantly captured the emotions of honouring 'special relationships' during Diwali.
The campaign revolved around a young boy being saved during COVID-19 by a stranger arranging a hospital bed against all odds. As an act of gratitude and a 'special relationship' with the stranger, the mother surprises the stranger for his help. She drives to his house with her son and a gift she ordered on Amazon. She asks the boy to hand over the gift personally and thank the stranger for his good deeds. The stranger recognises the boy at his doorstep and welcomes him home with a big hug.
The heart-touching video struck a chord with viewers, evoking feelings of love and brotherhood. The campaign centered on the fact that special relationships are best honoured by personally handing over the gift. It encouraged users to share their own stories of delivering love and creating a strong sense of community among their users.
The lesson learned here is to use emotional appeal and user-generated content to connect with customers.
This video depicts the emotional story:
3. Coca-Cola's Diwali Campaign
Coca-Cola's Diwali campaign titled, #SayItWithCoke, is a wonderful example of well-packaged personalised marketing. It allowed users to personalise Coke bottles with Diwali messages. Users could give the messages they wanted on Coke bottles at the Coca-Cola website.
The printed bottles were shipped to these customers before the festival. This personalised approach encouraged user participation and creativity.
It received interest from many users and extensive social media buzz, creating brand visibility.
Watch it here:
4. Cadbury Celebrations Campaign
Cadbury Celebrations launched its signature Diwali campaign titled #NotJustACadburyAd, to appreciate the acts of kinds of strangers towards the less fortunate members of their society. It was the perfect example of using advertisements for social messaging.
Cadbury encouraged viewers to share their videos on social media with a commitment to contribute towards the least fortunate members of society. The campaign focused on communicating the spirit of Diwali and philanthropy in its social messages.
This video showcases the kind acts during Diwali celebrations:
5. Reliance Digital Diwali Campaign
The Diwali special advertisement by Reliance Digital titled 'Iss Diwali Dil Se Baatein Kartein Hain' gives an emotional and beautiful message of the festival.
This advertisement video tells the story of an old couple in India trying hard to learn English. They practice simple words and sentences for everyday usage each day and are shown crossing dates on the calendar as if they are waiting for some special occasion. Finally, on Diwali day, we get to see the surprise. The old couple was practising English hard to communicate with their little granddaughter who is with her parents settled in a foreign land. This time, they speak with her comfortably and invite them for the next Diwali, and this brings tears to their son's eyes. The story ends with their family reunion on a Diwali day.
Here, Reliance Digital used the emotion 'family' to engage the audience and market their service.
Watch the emotional story here:
These top five Diwali social media campaigns highlight key marketing techniques of creativity, emotion, and community engagement. Each campaign had a message, leaving a lasting impression on the audience. By understanding the cultural significance of Diwali and using social media to deliver their campaign, these brands positively impacted loyal customers.
Conclusion
Diwali is the perfect time to celebrate the emotional bonds between families, communities, and even strangers. The spirit of giving a helping hand to the less fortunate is familiar in all these campaigns. By leveraging the reach of social media, these campaigns connected with a far wider audience.
The authenticity of messages won the consumers' hearts while highlighting the power of empathy in transforming possibilities into realities.
So, what will be the theme of your social media campaign this Diwali?
Partner with Shiprocket for all your eCommerce needs and customised logistics solutions to drive 100% customer satisfaction.
How can social media campaigns help with brand visibility during Diwali?
Social media campaigns ensure brand visibility as advertisements here are more engaging and impactful. You can directly engage with customers and build trust and brand recognition.
How can user-generated content help Diwali campaigns?
User-generated content tells compelling tales of people in real-life situations, creating a sense of community and trust. User-shared content like collages and videos enhances the emotional connection between the brand and its customers.
Can live streaming on social media expand Diwali's marketing reach?
Businesses can create a unique buzz for Diwali marketing by launching new products and live-streaming the event on social media. Even behind-the-scenes glimpses drive higher viewership, allowing direct engagement with the audiences.
Calculate Your Shipping Costs Now