eCommerce Logistics for Online Grocery Business in India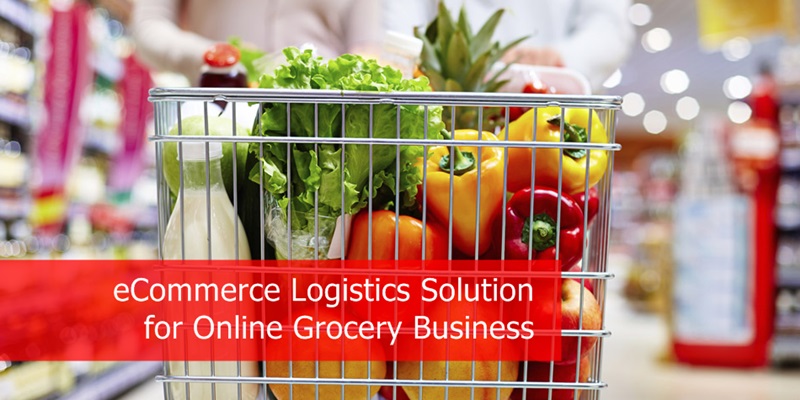 eCommerce businesses have picked up a great pace in India. The concept of online shopping that was seemingly non-existent until a few years back, has expanded like wild fire and has come to include virtually every product category and variety. Now all you need are few minutes and a mode of payment, to browse and choose what you want to get delivered to your doorstep and it shall come to you. In the same manner, eCommerce has also opened its gates to grocery shopping, which is actually quite novel but also difficult to imagine.
The Domain of Grocery eCommerce in India
Shopping for grocery, which can include everything from your daily vegetable to fruits and eatables, is quite a regular activity for people in India. Here, the concept of home cooked food is more prominent, which is why there is a regular demand for fruits and vegetables. Plus, the demand for other grocery items such as pulses, oils, toiletries, household goods and more, is also consistent. In this scenario, this online business is gaining a lot of prominence in the urban areas and is set to grow even more in the coming times. Now, there is a greater abundance of options available for customers and more deals to be grabbed while they shop online for their regular groceries. The question that remains is, how can it become successful and seamless?
The Debacle thought about Shipping Grocery Items
Although selling grocery items online is quite popular on its own, there is a greater concern about the shipping process of the items ordered by a customer. As can be inferred clearly, the problem with grocery items is that most of them are perishable, mostly in a day or two. The nature of grocery items is such that if they are shipped with a regular shipping carrier, no one can really assure the safety of those goods. There can be greater instances of spoiled and damaged goods in this case. So what are the options available to eCommerce businesses engaged in the grocery?
The best way for grocery businesses to become successful is that they set up their businesses within a practical range of their customer. A strong network of partners and retail outlets will be needed to make this possible. This will ensure that customer's goods are shipped within the same day or two so that they can reach on time and remain fresh. A strong and reliable fleet of vehicles will also be needed to make the delivery of goods possible.
The Final Thought
In grocery related eCommerce businesses, the transit time for goods has to be minimized as much as possible. For the goods to remain fresh when they reach the customers, they have to be shipped from the same city and have to be packaged and dispatched in ergonomic packing. The best way to ensure a safe and reliable transport of such goods to the customers is to engage with an eCommerce shipping partner like Shiprocket for the quality and reliability of the service. This will ultimately get success to any grocery eCommerce business.