20 Global B2B Marketplace Tactics That Will Help You Win In 2022
It's an extensive feeling across the business world that 2022 will be full of desire to have a better year than the previous one. The pandemic has disrupted the normal process of doing business. The live interactions have taken a backseat. Everything is digital now, demanding the business world to be more precise. Build appropriate marketing strategies to win in 2022.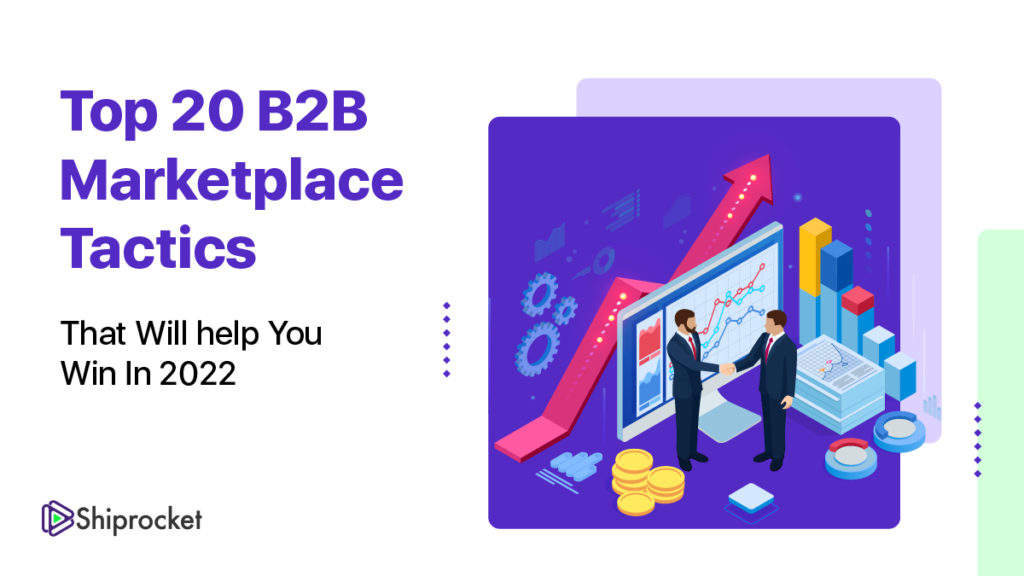 Here are some of the Marketplace tactics:
More Interactive and Multi-format Content
You simulate the customer's senses in different ways when your content is dynamic.
Your customers want to consume content in different formats. Some love visuals, others prefer audio formats, yet others would rather sit back and have a long read.
Artificial Intelligence Becomes More Dominant
AI will continue to dominate the technology space, further enabling
Data analysis and insight-driven decision-making.
Faster customer service through the chatbox.
Automation of routine tasks such as Cold Calling.
Your strategy for 2022 should be to find out how to apply AI in your data, scale-up content production and outreach, listen to your customers, and provide better service to them.
Intent Targeting
The internet is a prominent place. Without the necessary tools to understand web traffic's digital footprint, you will have difficulty finding who makes up your target audience among the millions of web browsers.
When you understand the digital footprint of your target audience, you can activate information such as,
Who visited your website?
Who read what content?
Who downloaded, and what did they download?
What search terms did your visitors use?
Elevate Your Brand Voice
Over time, people have strived to find a place where they fit best in the "vast space" online world. This need has led to more niche "spaces" and "groups" where individuals feel safe to interact with like-minded people.
Suppose you are going to launch a social media strategy in 2022. It would help if you found more personalized tactics to reach your target audience.
SQLs and ABM Become More Serious Metrics
In addition, for day to day operations, marketing should choose deeper metrics such as:
Account engagement
Pipeline velocity
Close rate
Costs, e.g., Customer acquisition cost
More Team Integration
The line between where marketing and sales roles begin and lead generation is increasingly blurry. Marketing needs to support sales to sell. On the other hand, sales will generate higher revenue, which will help the marketing budget.
Original Content
"Content is King." It was confirmed a decade ago, and it is still valid. How else would you stand out from your competitors if not with genuine and original content?
As long as what you are doing supports the customer, you will rank better than your competitors.
Marketing online is now an area that needs skills. If you want to grow big, your teams need to know various digital marketing tactics that make them competitive.
Voice Search Gains More Practical Use
One of the most fun inventions is voice bots such as Alexa, Siri, Cortana (also known as voice assistants). The covid-19 period gave people ample time to experiment, practice, and discover new technology, not excluding these exciting voice bots.
Voice is popular among the young and old. Older audiences use voice because it makes them feel tech-savvy. Most voice searches are on mobile phones. While they are fun for personal use, voice bots are also reasonably practical for business.
More Emphasis on Customer Retention
Customer retention is also necessary. Given that the B2B sales cycle is quite long, B2B companies need to retain their existing customers to sustain the business during tough economic times. It's a lot easier to sell a product to a customer you already have a relationship with. Moreover, acquiring a new customer can be up to 25 times more costly than retaining one.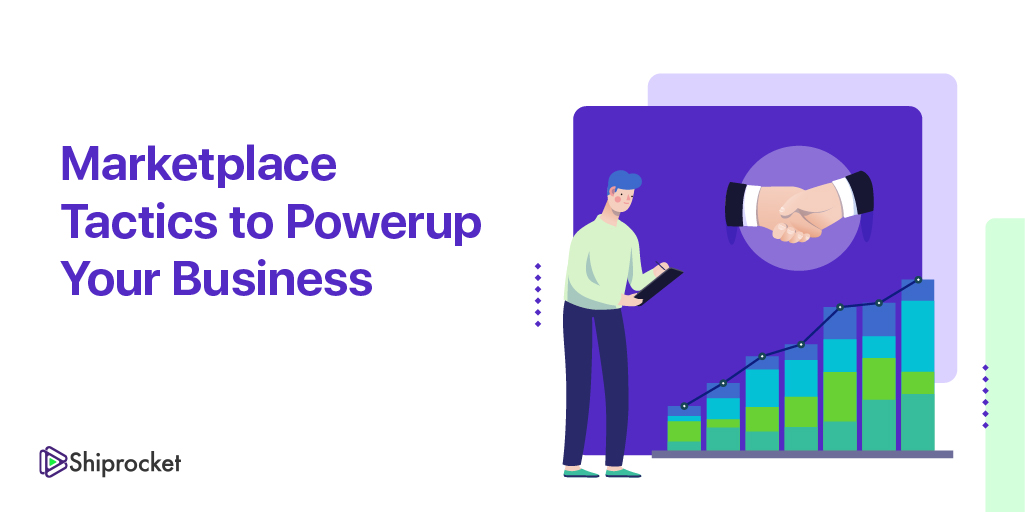 Omni-Channel Takes
Precedence Over Preference for One Channel
If you are thinking about the best channel to use for your B2B marketing, it's time to stop focusing on one track and switch to multichannel. According to studies, 74% of B2B buyers do most of their research online before contacting a brand. In the process, they refer to different ways (website, Facebook, LinkedIn, etc.)
Predictive Analysis
You may have noticed how some online stores always seem to know what you are looking for. After an online browsing session, random stores will appear in your browser or mailbox, providing you with relevant recommendations.
Predictive analytics is what makes this possible. Amazon and eBay use it, as does Netflix, among others. You can also use your audience's past online behavior patterns to predict what they are likely to buy and then recommend a suitable product in the future.
Augmented Reality Takes Video to A New Level
Video has always been popular with B2C audiences. A 2020 study from the Content Marketing Institute found that video marketing is popular among 71% of B2B marketers, compared with 66% of B2C marketers. Add augmented reality to videos, and you take the experience to a whole new level. By using augmented reality, you can present the different layers of your product in a way that is quite memorable for the viewer.
Marketing Efforts Must Match Customers' Demand for Speed and Convenience
Customers would continue to want one day-two days deliveries. Thus, this year will see more online sellers partnering with a third-party logistics company to offer the fastest order delivery and overall pleasant customer service.
Some factors to consider for the best shopping experience include:
Use the right words and tone of voice while communicating.
Select the proper communication channels.
The customer wants to speed up.
Select the right Shipping Platform for a delightful delivery experience.
If your customers have to wait to find information about you, the truth is simple: you will lose to your competition.
An Increase in Paid Advertising Investments
The success of an online brand starts with an organic search. We cannot underestimate the importance of organic search. It helps you to build brand credibility and trust with your content. On the other hand, paid advertising makes the content more visible on search engines like Google and Bing.
Email Marketing Will Go Less Conventional
Most marketers swear by email, and chances are they'll continue to use it this year. But how about going a little further? Long, multi-word emails come to mind when you mention email marketing in B2B circles. But email doesn't have to be boring. With images, you can completely redesign the look and feel of your emails and make them more enjoyable to read.
LinkedIn Remains the B2B Marketing Channel of Choice
LinkedIn ranks as the #1 platform for driving traffic to B2B websites. This trend is going on for a while and will continue to be a trend into 2022. Creating a group and inviting your customers for one on one chat can be a good idea.
The Relevance of Local Search Continues
While it's essential to focus on SEO in general, local SEO is often the key to gaining visibility online. Companies doing business in 2022 will increase their local relevance by making them more searchable by people close to them.
The Role of Influencer Marketing Continues to Elevate
B2C marketers have traditionally used influencer marketing.
Just as with B2C, B2B brands can also use influencer marketing to:
Raise brand awareness.
Build trust and improve their reputation.
Expand their customer base.
Eliminate Complexity In The B2B Purchase Journey
"The single biggest challenge of selling today is not selling; it's our customer's struggle to buy." Brent Adamson
Eliminating complexity in B2B buying is a challenge, given the number of stakeholders involved in a given purchase. However, a good place to start would be:
Aligning the buying journey for the stakeholders
Anticipate your customers' hurdles
Provide information
Brands Will Still Make Room For Outbound
Outbound may have gotten a bad rap over the years for being "inefficient" at marketing. Some reasons for this point of view include:
It isn't easy to track the ROI of outbound
Outbound messaging is not targeted; hence it can be spammy.
Outbound generally costs higher than inbound marketing.
But one thing to consider is that even though most people have taken to doing more business online, there is always that group that won't see your inbound messaging.
Conclusion
That's it for now! We hope that these trends will spark some ideas to help you power up your eCommerce business in 2022.
Calculate Your Shipping Costs Now