Instagram Blue Tick: How to Get Your eCommerce Business Account Verified?
If one thing that remains unpurchaseable on social media and is highly coveted is the Instagram blue tick. This tick is found next to Instagram handles of celebrities and big brands like Shahrukh Khan and Coca-Cola. It is impossible to deceive algorithms as the ticks are handed out on a case-by-case basis. However, they can be beneficial for businesses to create credibility among customers and get more engagement.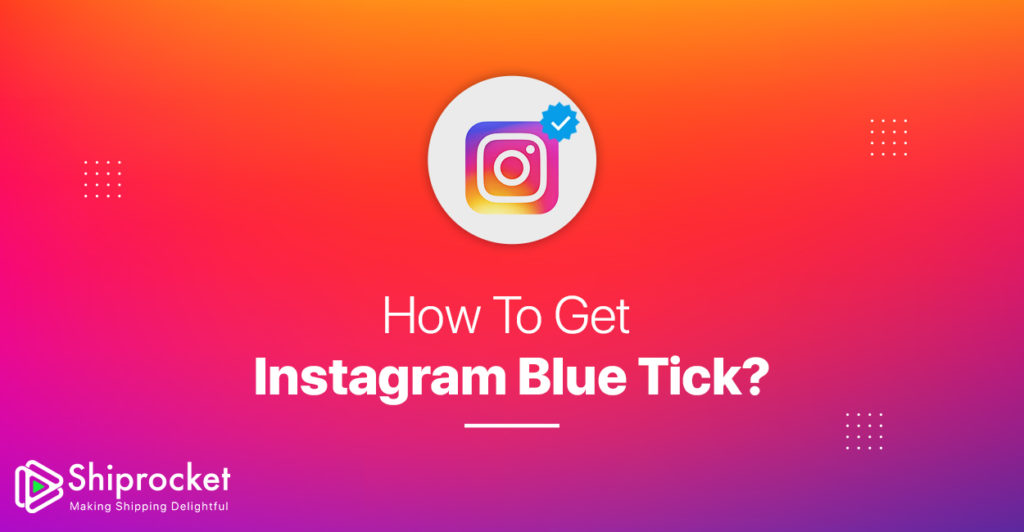 In this blog, we shall discuss how you can get your Instagram account verified.
What Does the Instagram Blue Tick Mean?
Instagram verification is proof that the account is authentic and the official handle of the brand. The ticks are not just limited to Instagram but are handed over to brands on Twitter, Facebook, and many such platforms as well. These ticks indicate that the account in question is trustworthy.
These ticks help the accounts stand out so that the Instagram users can be sure they are following the right brand or person. Instagram handles with blue ticks are easy to spot in results, and they convey authority. They are rare and lend an amount of prestige and lead to better engagement as well.
Having said that, Instagram doesn't give any special treatment to the verified accounts in the Instagram algorithm. In other words, if the verified accounts get better and higher engagement on average, it is because they are posting good and engaging content that connects with the audience.
Who Is Eligible for Instagram Verification?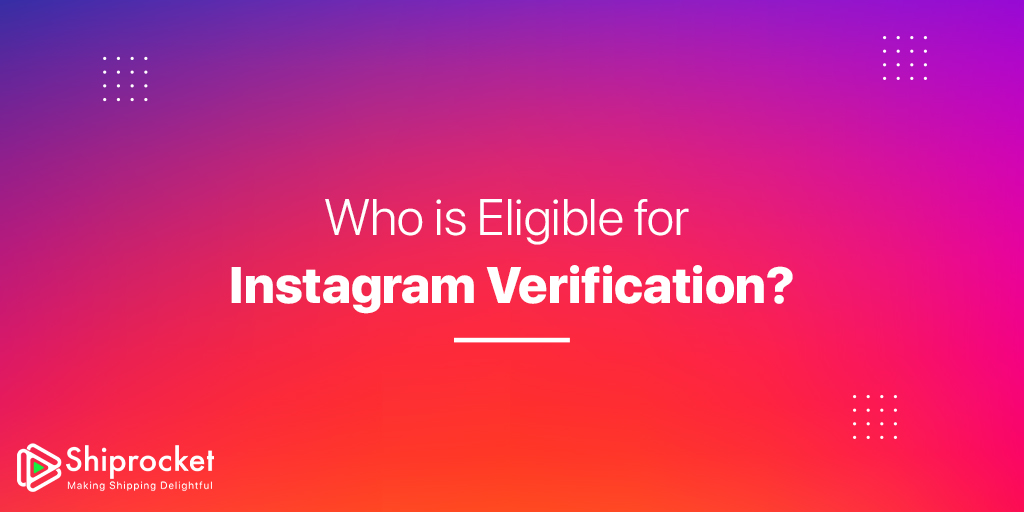 Anyone can apply to get their account verified on Instagram. However, the social media site is picky about whose account it will verify. If you have an Instagram account and want to get it verified, you must know the criteria to meet.
Notably, just because you have a blue tick mark on Facebook and Twitter, doesn't mean you will get one on Instagram as well. Instagram is very clear on this and grants blue ticks to accounts with a high likelihood of being impersonated.
Here's what the eligibility is to get your account verified on Instagram:
First, you must meet all the Terms of Services and Community Guidelines on Instagram.
Your account must be authentic, i.e., you must be a real person, brand, or a registered business. A memes page or a fan account can't be verified.
Only one account per business or brand can be verified.
Private Instagram accounts don't qualify for a blue tick.
Your Instagram account must be complete – it must have a profile photo, complete bio, and a minimum of one post.
Your Instagram account must be a well-known or highly searched account.
If you are confident that you meet all these criteria or wish to give it a try, you can go ahead and apply to get your Instagram account verified.
Steps to Get an Account Verified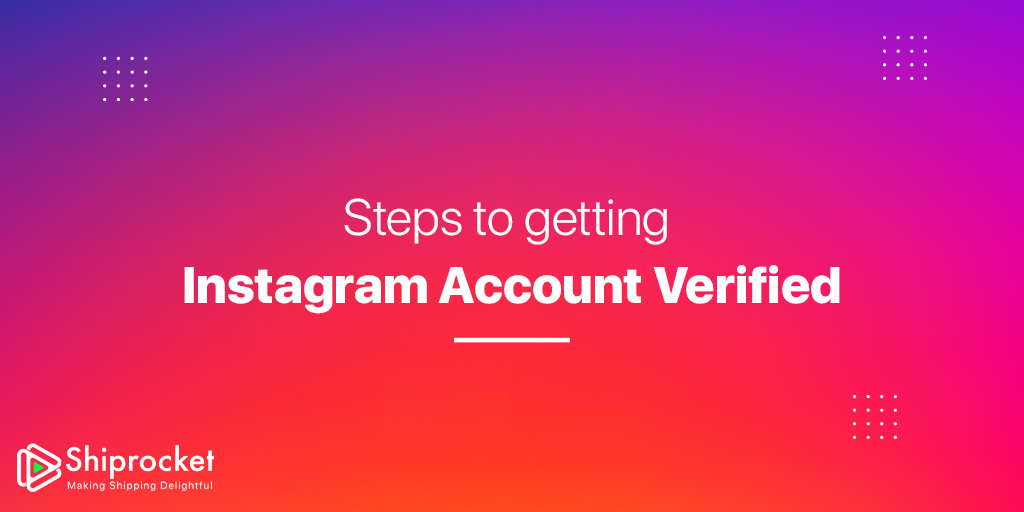 Getting your Instagram account verified is a straightforward process.
Go to your Instagram profile and tap on the three verticals lines on the top right corner.
Click Settings.
Tap Accounts.
Click Request Verification.
A new page will open. Fill the verification form and send it.
Here are the details that you need to fill:
Your complete legal name and known name.
Select the category – influencer, blogger, sports, news, media, organization, brand, etc.
Also, submit a copy of your official government ID. For individuals, a passport or driving license will do. However, you also need to submit utility bills, Articles of Incorporation, or tax filings for business.
Instagram will review your application and send you their response on your notification tab. Within a week or two, you will receive a yes or no.
How to Increase the Chances of Getting Verified?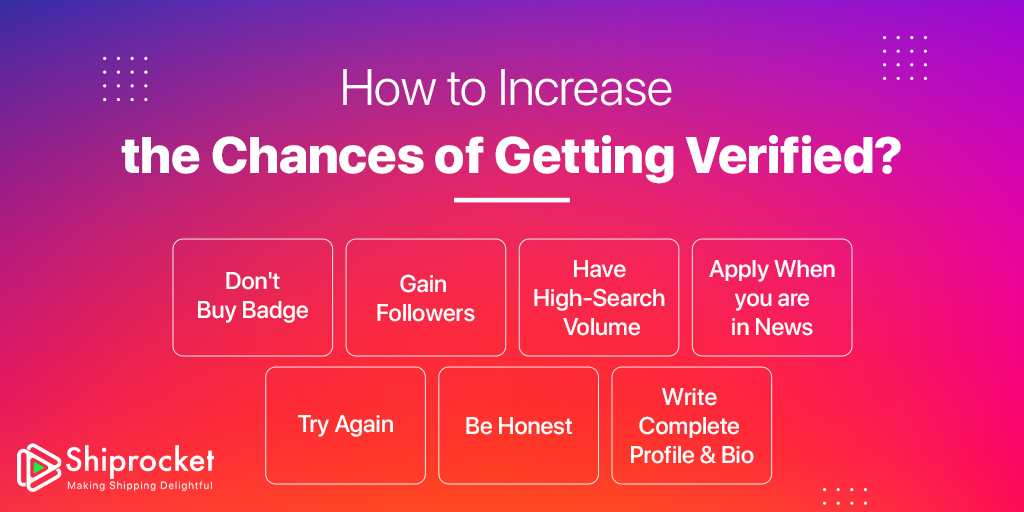 Anyone can apply for Instagram verification but getting it approved is tough. So, let's take a look at how you can increase your chances of getting your account verified.
Don't Buy Badge
Never trust anyone who says he or someone they know work for Instagram, and you can buy the badge. The same goes for any third-party account that offers you a full refund. Or anyone who messages you saying they don't need their Instagram badge anymore, and you can take it.
You cannot buy an Instagram badge, and all these people are scammers. The only way to get your account verified is through the official form on Instagram.
Gain Followers
In order to get your account verified, you need a good number of real followers on your account. There's no exact number, but the followers must be significant. If an account or brand has a high number of followers, it seems trustworthy and reliable.
But don't take a shortcut and buy followers on Instagram. Notably, breaking Community Guidelines may lead to your account getting deleted.
Have High-Search Volume
Social media accounts are for organic search – having a high engagement rate, organic search, and follower count is all that matters. When it comes to verification, Instagram wants to know whether people care about you enough to have your posts on their feed, or they type your name in their search bar.
Notably, Instagram doesn't provide data on this, but its verification team does have access to this. They check if the users search for you.
Apply When You Are in the News
Google yourself. Do you appear in multiple news sources? Did your recently publish a press release and if it got picked in News. Paid or promotional content is not counted. If most of your content is posted by the PR team, you may face difficulty proving how notable you are.
Instagram doesn't ask you to submit any proof. Instead, it does its research. You need to ensure that you are in the news and that the Instagram team does get their hands on your news articles.
Therefore, if you are in the news or plan to make a big announcement, you can capitalize on this time by applying to get Instagram blue tick badge.
Try Again
If you were turned down the first time, try again to get your Instagram account verified. You can improve your Instagram strategy, build a new set of followers, and create a buzz around your brand.
Then, wait for the required 30 days gap and apply again. You may get the Instagram badge this time.
Be Honest
This tip is a no brainer. But the consequences of not being honest are dire. If you wish to get your account verified, you need to be truthful with all the information. Use your or your brand's real name. Choose the right category. Don't falsify any government documents.
If you provide any wrong or invalid information, Instagram will not only deny your verification request but may also delete your account.
Write Complete Profile and Bio
A bio, profile pic, and one post are the social media site's listed requirements to get the account verified. If you don't meet these, you are never going to get your account verified. You must optimize your Instagram bio to impress the Instagram verification team when they visit your account for verification.
A good bio and engaging posts will also help increase followers and conversions.
Instagram verification is not only for celebrities or big brands. You can also get a verification badge next to your username with only moderating your account a bit. It will only increase your customers' trust in your account and decrease your account's chances of being impersonated by scammers.
Calculate Your Shipping Costs Now