Benefits of Using One Order Fulfillment Solution for your eCommerce Business
Did you know, 54% of online shoppers say that they purchase from a store if same-day or next-day shipping is offered! With that pressure looming on your business, you must prioritize operations and deliver products at the earliest. But is that target achievable when you work manually and also use much different software for every step of the process? It seems a lot. Let's explore a solution to see how you can practically deliver faster and not miss any order on the way. Read on –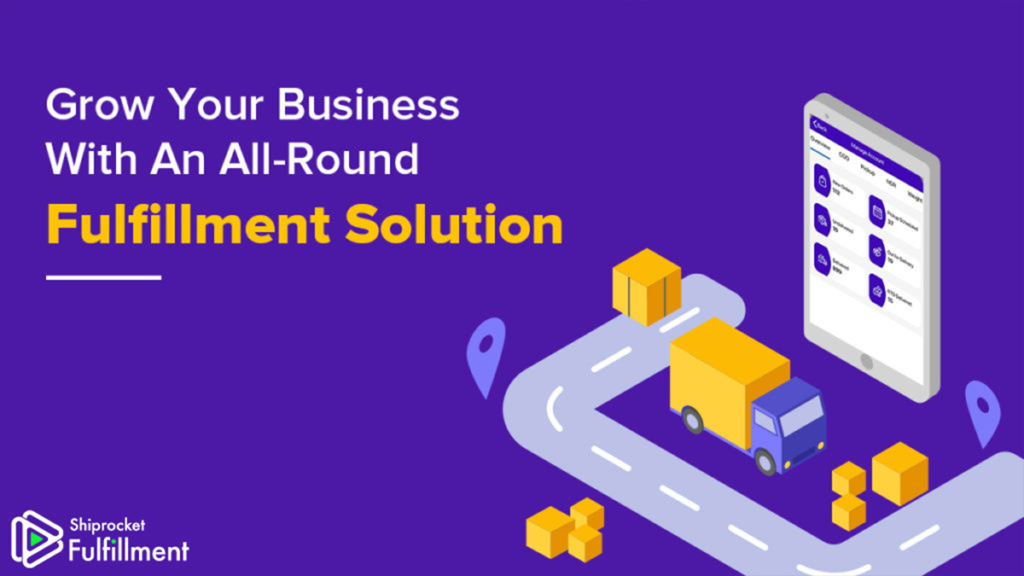 Problems Faced While Using Multiple Solutions for Order Fulfillment
Too many cooks spoil the broth! This very famous saying is apt even when we talk about your order fulfillment plan. Using too many software or solutions can prove to be difficult and cause delays. Here are a few problems you face while juggling between multiple software –
Pickup Delays
If you use several tools for order fulfillment, it is not necessary that they always work in sync. Some days you might have to face delays as your subscription plan might not be renewed, or the software would be down for maintenance. A breakdown in one software could lead to the disruption of the entire supply chain.
Increased errors
Greater the tools, greater the workforce required to manage the shipping operations. Firstly, coordination between these individuals will be the prime driver of your orders. Also, since they are only individuals, there is a chance you lose out on orders or face delays because of manual errors in recording or execution.
Additional Investment
Most important of all, every software ranging from inventory management, label generation, shipping, etc. would require you to purchase a subscription-based plan. Hence, you will have to pay separately for each feature.
It does not make sense to pay triple the amount when all you want is order import, synchronization followed by seamless shipping. It would be best if you opted for a solution that empowers your business to carry out all three operations from one window. Here are a few advantages of using one shipping solution –
Benefits of Using an All-Round Logistics Solution for your Business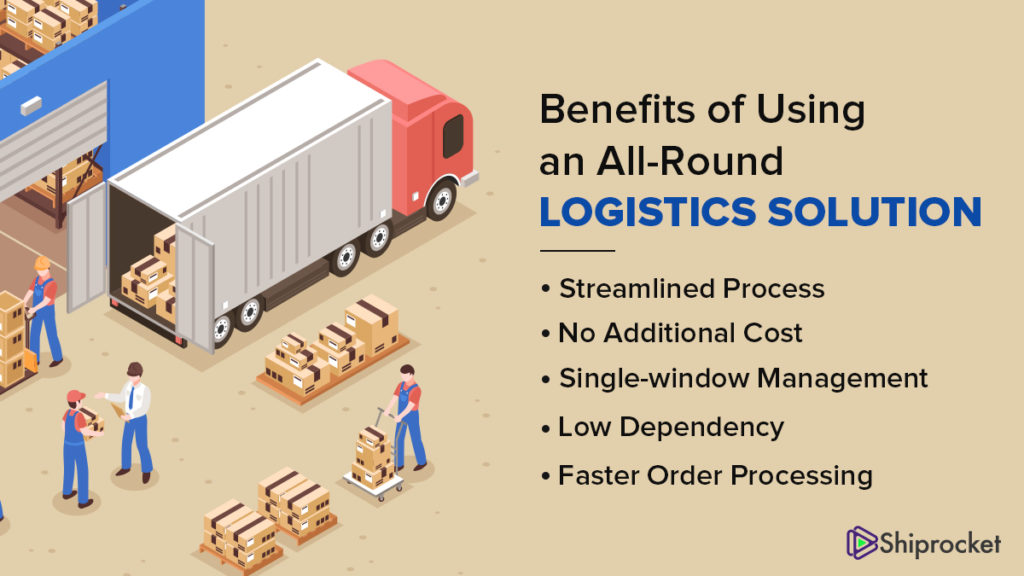 Streamlined Process
Once you switch to a single solution where you can import orders, print invoices, and labels, and also ship them, you can easily streamline your process and schedule tasks in a more organized fashion to get work done faster. This enables you to avoid significant roadblocks and process any incoming orders sooner. Furthermore, you can ship orders without any hassles.
No Additional Cost
With one system in place to manage all fulfillment needs such as inventory management, order import, label generation, and shipping, you do not need to invest in additional resources such as workforce, software subscription, etc. This helps you cut down on expenditure and prioritize your budget most effectively.
Single-window Management
One solution requires only one point of contact. You can eliminate levels of cumbersome procedures and focus directly on the result. Moreover, if you face any errors, you can directly contact the one resource you have hired to manage this software and its operations. Also, if you are someone who has just started or expanded their business, a single solution can help you manage operations much better.
Low Dependency
With reduced chaos around operations, you reduce your dependency on multiple software. You can then work to provide a better service to your buyers. Alongside this, you can also increase your deliveries. Furthermore, you can procure a more versatile inventory to provide your buyers with more variety.
Faster Order Processing
Without a doubt, the order processing will be faster once your fulfillment chain is automated. With the automatic sync of orders and inventory management working simultaneously, you can schedule pickups faster and decrease the first-mile hassles by a great fold.
Are you confused about finding such a logistics platform? We have just the solution for you!

Shiprocket – An All-Round eCommerce Fulfillment Solution
Shiprocket is a fulfillment solution aimed at making eCommerce shipping a convenient task for sellers in every stage of their business. Be it social sellers, SMEs, website sellers, or marketplace sellers, Shiprocket works like a charm for all. If you are looking for a solution that can help speed up your eCommerce fulfillment process and is also not expensive, Shiprocket is the answer for you.
Here are a few features that can prove to be a boon for your eCommerce business –
Auto Order Import
With Shiprocket, you can sync your eCommerce website or marketplace with the platform using APIs, and all your orders will be imported right into the platform. This sync will take place every 15 minutes, so you can be assured that no order will be skipped.
Inventory Management
You can also upload your master inventory on the platform and keep managing all orders from there. For example, if you add orders manually, you can manage them directly through the master inventory uploaded on the panel. This helps you avoid making changes on two fronts.
Label Generation
Print auto-generated labels on Shiprocket containing all details such as the sender's address, buyer's address, Order ID, etc. You can also decide which information goes out on the label and customize it accordingly. Furthermore, you can choose in which size you want to print the label.

Multiple Courier Partners
Shiprocket offers a chance to ship with 17+ courier partners that include FedEx, Delhivery, DHL, Gati, BlueDart, etc. You can choose a different courier partner for each shipment depending upon the pin code coverage and the carrier's performance in that zone.
Shipping Analytics
From your dashboard, you also get in-depth analytics about the orders you ship. These include the pickup performance, average processing time, NDR percentage, RTO prone zones, etc. With such rich data at your disposal, you can ship conveniently and plan your future shipments accordingly.
Conclusion
With the advent of technology, order fulfillment has also surpassed the trials of being complicated and time-consuming. With solutions like Shiprocket, you can efficiently multitask and complete a greater number of tasks in much less time. So, give it a shot and see how it transforms your business.
Calculate Your Shipping Costs Now