What Does Package Arrive At A Carrier Facility Mean?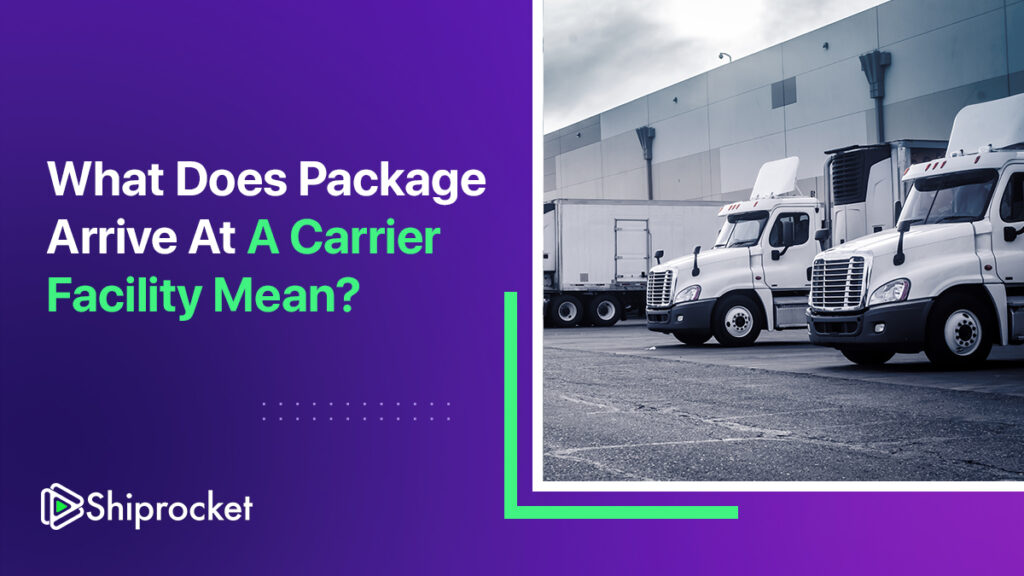 After you place an order online, you might get a shipping update that mentions a carrier facility. The notice might say "Arriving at carrier facility" or "Leaving carrier facility." Here's everything you need to know about this stage of order fulfillment.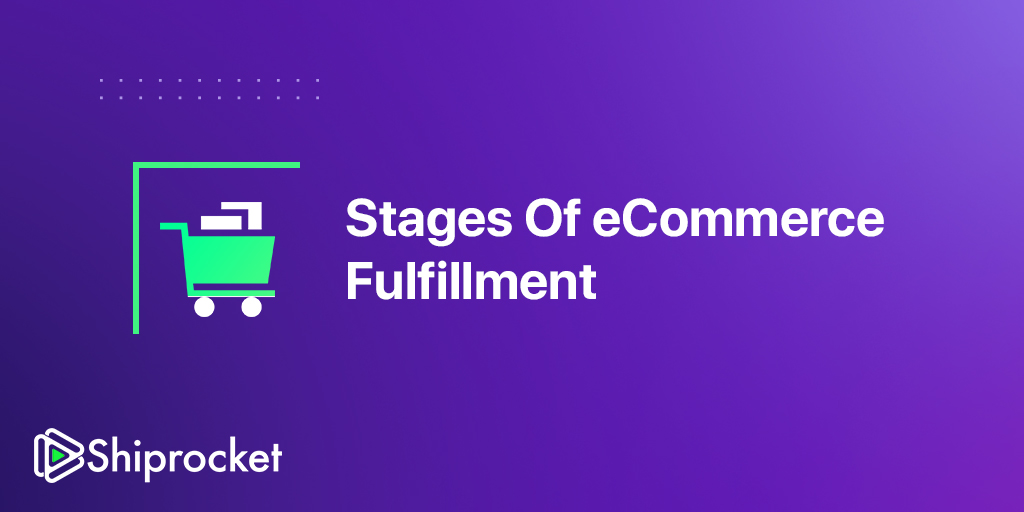 Stages of eCommerce Fulfillment
eCommerce Fulfillment is an operation that swings into action after you make a purchase online. Most of the process of picking and packing your order is invisible to you. Here's what's going on behind the scenes.
First, your order goes to a fulfillment warehouse. The warehouse generates a pick list, which a picker uses to pull the items for your order from the shelves.
Then the picker delivers your order to a packing station, where a packer boxes it for shipping.
The process of picking, packing, and shipping happens the same day you place your order for most orders. However, your package may take a few days, or even a week, to leave the fulfillment centre.
You might get your first notice when your order is ready to go. It might let you know that your order has been prepared. Or your parcel may have been handed over to a carrier for delivery.
Your following notice will probably indicate that the carrier has your package, give you an estimated delivery date, and provide a link to track your package. If you click on the tracking link, you might see that your order has arrived at a carrier facility on its way to you. You may also receive a notification when your package gets to the last carrier facility on its journey, the one nearest to you.
What Does Carrier Facility Mean?
A carrier facility is a distribution facility operated by a delivery company. Trucks drop off packages for addresses in the region served by that carrier facility. Other trucks pick up outbound packages. Delivery vans pick up parcels to deliver to customers. If the order originated far from you, it might stop at multiple carrier facilities. Each time, the package is resorted and loaded on another truck that will take it closer to its final destination.
What Does It Mean When Your Package Has Arrived at a Carrier Facility?
You may have noticed that an order has "arrived at the carrier facility." It could be at the parcel distribution centre closest to where you live. If so, the next step in its journey is being loaded into a delivery truck to go straight to your home.
However, as noted above, some packages stop at multiple carrier facilities. Therefore, "Arrived at carrier facility" could mean that your order has completed one more leg of a multi-leg journey.
Why do Orders Sometimes Sit at Carrier Facilities?
You might see your package arrive at a carrier facility if you're tracking a much-anticipated online order. And then it might just sit there, sometimes for several days. That could mean that the delivery company is overwhelmed with boxes, so there's a backlog in getting them on trucks for delivery. A shortage of delivery trucks or drivers could also cause the bottleneck. During peak shipping times, such as holidays, deliveries sometimes take longer to arrive because the system just can't transport all those boxes.
Can You Pick up a Package at a Carrier Facility?
If your package is stuck at a carrier facility that isn't far away, it's tempting to pick it up. You can't pick it up even if you could get to the warehouse. These package distribution centres are industrial sites that aren't built to serve public members. These facilities aren't set up so that employees can find a single package among the thousands of items moving through the warehouse.
Conclusion
Your eCommerce business needs to track packages to help troubleshoot for customers. You might also run a report with tracking data to determine how long your orders take to get to customers. That can point you toward ways to improve your logistics operations so your packages travel through fewer shipping zones.
Calculate Your Shipping Costs Now