What Went On At Shiprocket : February 2019 [Part 2]
In our last blog, we spoke about a few innovations that were carried out to improve the functioning of the SR panel. Carrying on with our process of innovation and update, we went ahead and made some changes in our order panel along with other minute changes in the Shiprocket platform. Read more to find out more about them.
1) Clone Orders
You can make a clone of your existing orders. All details will be pre-filled in the cloned order, and you can also edit them if you need to.
To make a clone of your order, go to the order detail screen from an already existing order and select Clone Order.

2) Updated Details In Pickup and Manifest Screen
The pickup and Manifest screen will now display the following information in addition to the previously shown information.
Courier Details
You will now be able to view the email ID and phone number of the courier distribution center to make better contact with the courier company.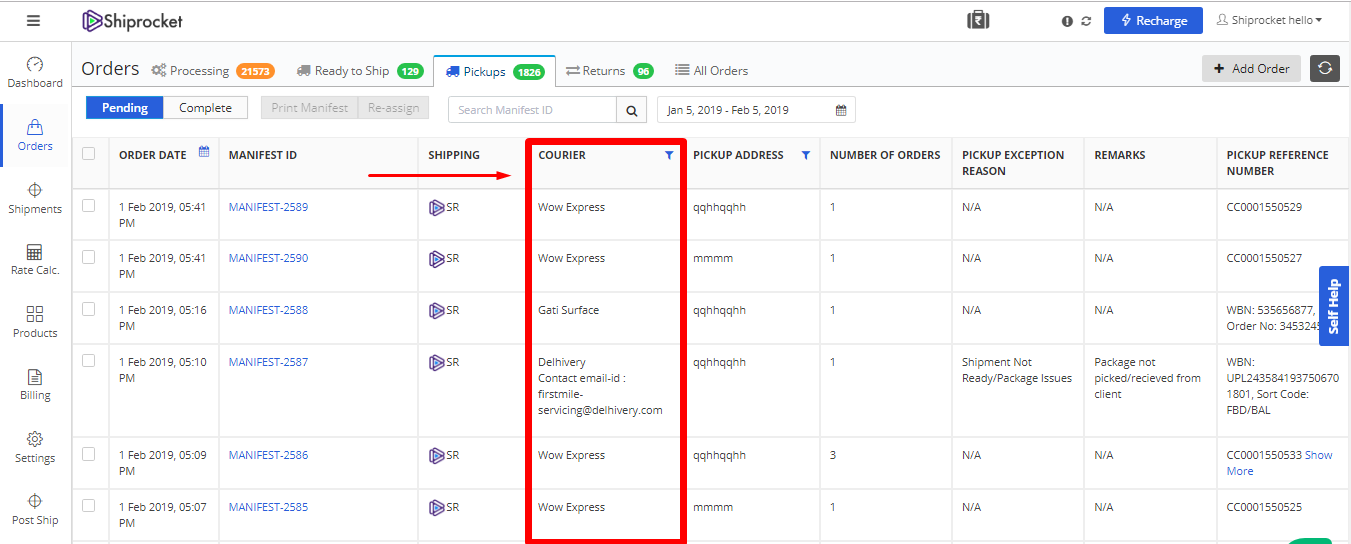 Pickup Exception Reason
If the pickup failed due to some reason, you could find out the reason provided by the courier partner under this column. The reasons are standardized inputs by Shiprocket depending on the different remarks we receive from different courier companies. The pickup exception reasons would be one of these
Sellers contact number not reachable/ incorrect number

Incorrect Address

Shipments Not Ready/Package Issues

Vehicle Issues

Documentation Issues

Package Cancelled

Pickup Rescheduled

Other Reasons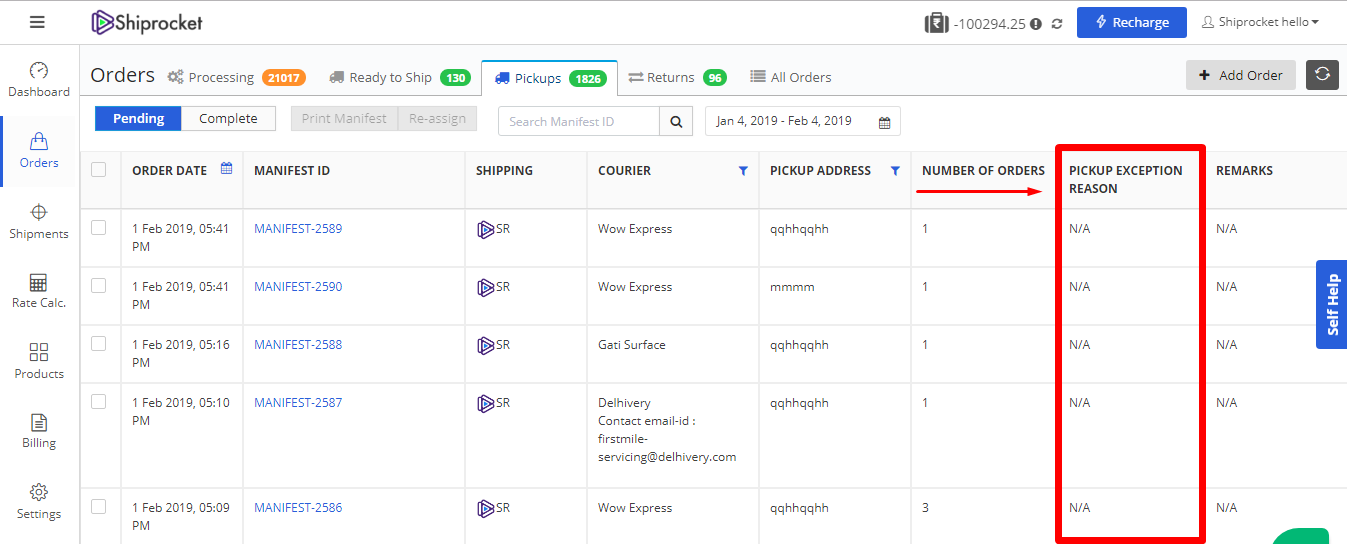 Pickup Remarks
Under this section, you can view the remarks by courier companies as to why they could not pickup the parcel or why it was delayed. A few remarks by courier companies would include
Package not picked/received from the client

The order will be rescheduled due to low capacity- Pickup

Manifested – Vehicle breakdown

Manifested – Vehicle capacity constraint

Pickup Reference Number
For most courier companies, a pickup reference number is used more as compared to an AWB number. Therefore, you can now find this reference number in your Pickup screen. If there are multiple orders with variants of Delhivery, you will receive multiple reference numbers for each variant.

Also, the following two daily digests will be sent to you every day:
At 9 AM, where you will be informed about the shipments that are scheduled for pick up the same day. This information will help you keep the shipments prepared with yourself.

At 9 PM, where you will get a detailed list of all shipments that were processed and those which failed to be picked up along with reasons.
3) Shipment Quantity Increased For Gati Couriers
Gati couriers will now be able to process shipments weighing a maximum of 50 kg. Earlier this limit was only 25kg.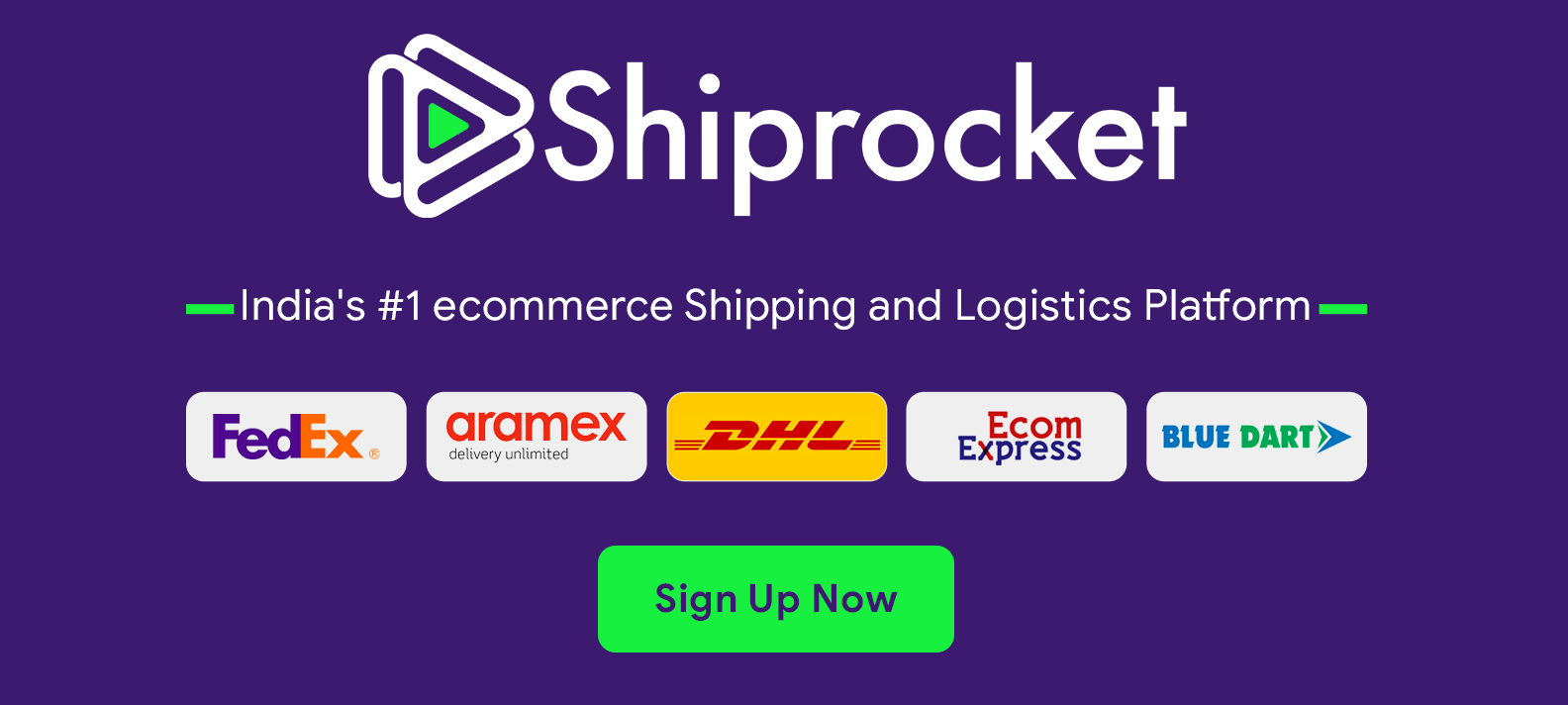 Calculate Your Shipping Costs Now