Shiprocket Product Updates: Introducing Shiprocket Fulfillment, COD Orders Verification, and More
Whether you are new to online selling or a pro, every seller can benefit from a shipping platform that connects orders, inventory, customers, and more. Besides, we have an exciting offering for you along with some tweaks to our platform to make your experience even better. Below are some of the most recent updates you should know about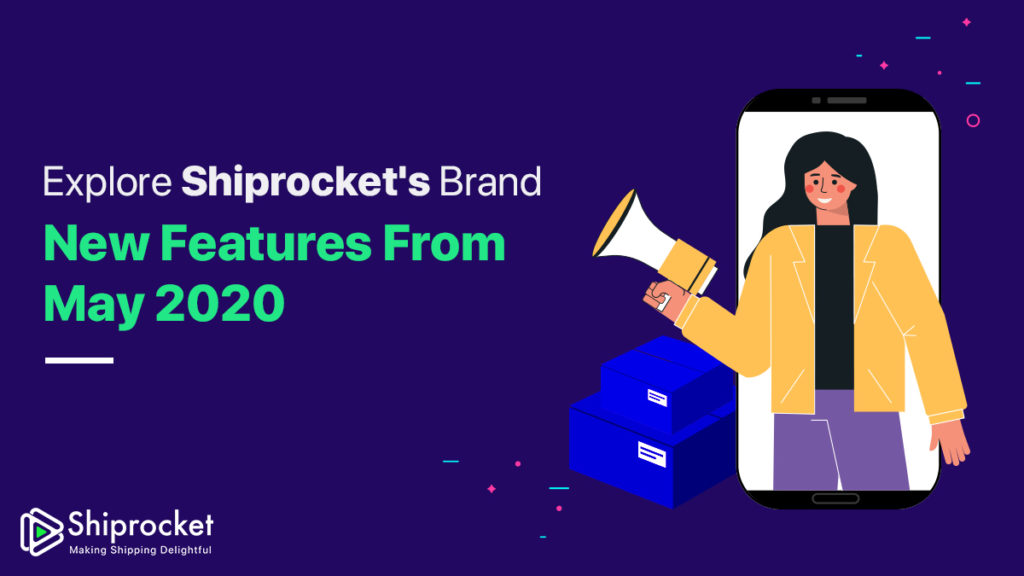 Introducing Shiprocket Fulfillment – Delegate the Most Stressful Step of eCommerce to Us
Shiprocket has launched its very own tech-enabled warehouse in Bengaluru. It's an end-to-end fulfillment solution that provides storage, packaging, and shipping assistance to sellers. There are various benefits of having a warehouse integrated with your shipping platform:
A single place to manage everything – It helps you manage all your logistics processes, including inventory management, packaging, order fulfillment, returns, etc.
Better organization of inventory – We regularly monitor and track your inventory to make sure it's accurate and is placed at the right picking location. Whenever a movement happens, our system automatically updates the current inventory count, making the whole process seamless and error-free.
A stress-free shipping experience – It's hard to focus on anything when there are too many things on your plate. Reduce your stress by delegating the most stressful steps of eCommerce to us.
Interested to know more? Connect with us, and we'll be happy to give you a personalized recommendation based on your business needs.
Verify your COD Orders in a Single Tap!
Impulse buying can catalyze sales for your eCommerce store, but it also increases the chances of getting RTOs. To save you from a failed delivery and extra RTO charges, we now give you an option to confirm your COD orders before shipping them. It gives you better control over your shipments and reduces failed deliveries at the same time.
How to Enable COD Verification for your Account?
1. Log in to your Shiprocket account and go to Settings -> Company.
2. Under the Company Settings, find the "Shipment Settings" tab and click on it.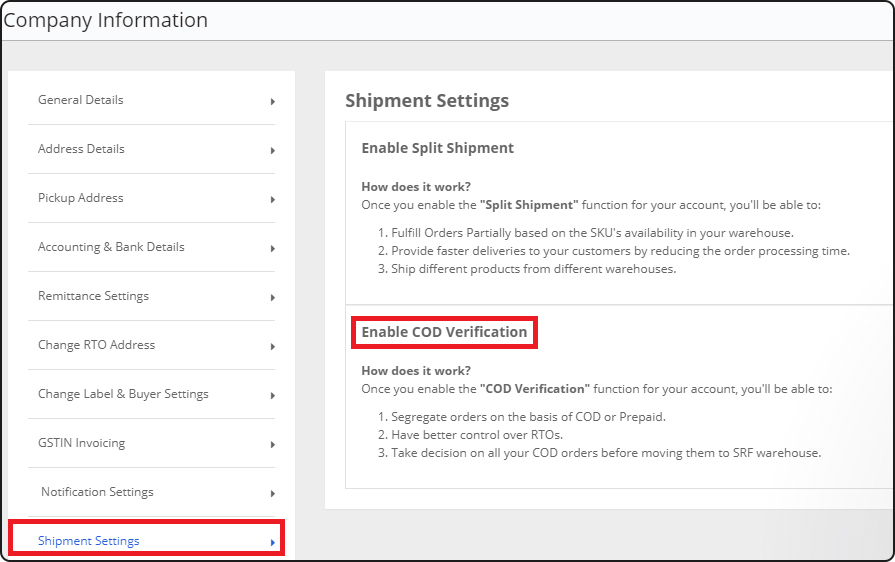 3. Now, simply turn the toggle on to enable COD verification.

What's Next?
Simply, go to the processing page, and verify your COD order before assigning it to a courier.

Enhancements & Upgrades
NDR Escalation: Introducing an Easier Way to Escalate NDR Reattempts
Undelivered shipments are a big concern for any online seller. Here's why we made our NDR escalation process a lot simpler than before! Now, there's no need to submit any proof when you are escalating a reattempt request.
How to Escalate my NDR Reattempt Request?
1. Log in to your account and go to "Shipments" from the left menu bar.
2. Now, click on Process NDR. Here, under the "Action Required" tab, you will find an "Escalate" button against your undelivered AWB.

4. Go ahead and click on the Escalate button.
5. A pop up will open on your screen. Go ahead and click on the submit button to proceed with your escalation. You have 6 attempts to escalate/re-escalate an NDR reattempt request.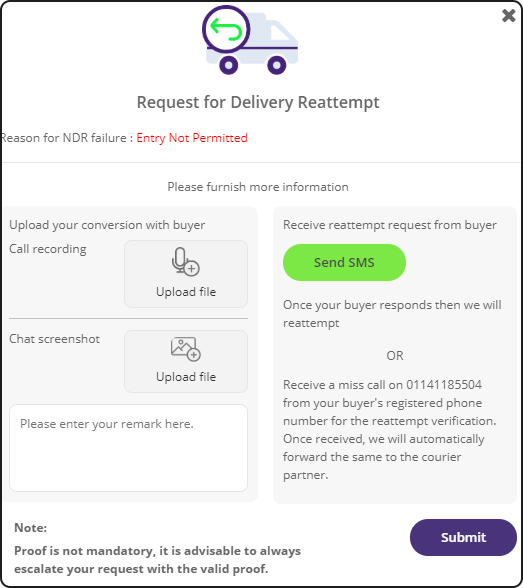 Important: Proofs are not mandatory at the time of escalation. However, it is advisable to always escalate your reattempt request with valid proof.
Build an All-inclusive Product Catalog
You can now make your product catalog more comprehensive by adding up to 5 images for every SKU. This will also help us understand the size and dimensions of your product in case of a weight discrepancy.
How to upload product images?
Go to "Channels" from the left menu and click on the Channel Products tab.
On the top-right corner, you'll see an "upload" icon. Click on it to upload your channel products.
Download the sample file and replace it with your product information and images.
Finally, upload the file to proceed.
Add your Product Category While Creating a New Order!
Good news for all sellers who create orders manually! You can now add a product category while creating a new order. Find out your best selling categories and subcategories using this new feature.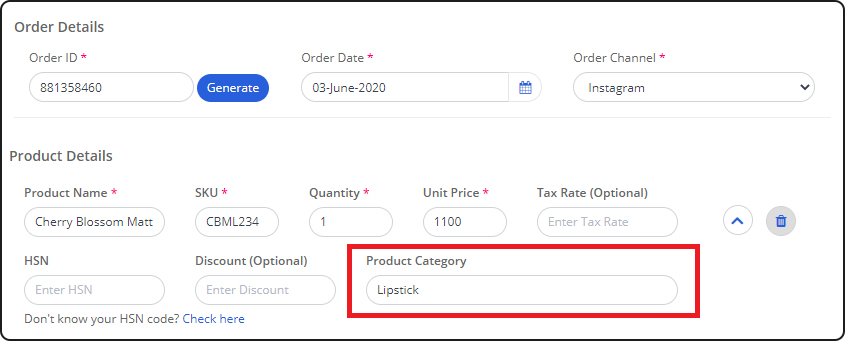 Archive All your Old Orders at Once!
Are you getting overwhelmed with all the extra orders that you have in your Shiprocket account? Here's an easy fix for that – Simply, archive all your extra or unneeded orders at once using our bulk update option.
Here is how you can do it?
Click on the "Orders" tab from your left menu.
Carefully select all orders that you wish to archive from your "processing" window.

Once selected, go on and click the archive button to proceed.

Final Say
We encourage you to give these features a try and let us know what you think. Is there anything you'd like to see in the coming days? Let us know in the comments below!
Calculate Your Shipping Costs Now