Is SaaS Software a Viable Option For eCommerce Enterprises?
More businesses are opting for Software-as-a-Service (SaaS) systems to better manage their own processes. Using SaaS software instead of on-premise or open-source software can be a daunting decision if you're planning on switching platforms. And since SaaS eCommerce platforms are trending among marketers, there are still a lot of questions about them and how they are better than legacy software.
So, in this article, we'll cover what a SaaS eCommerce platform is and its advantages for merchants.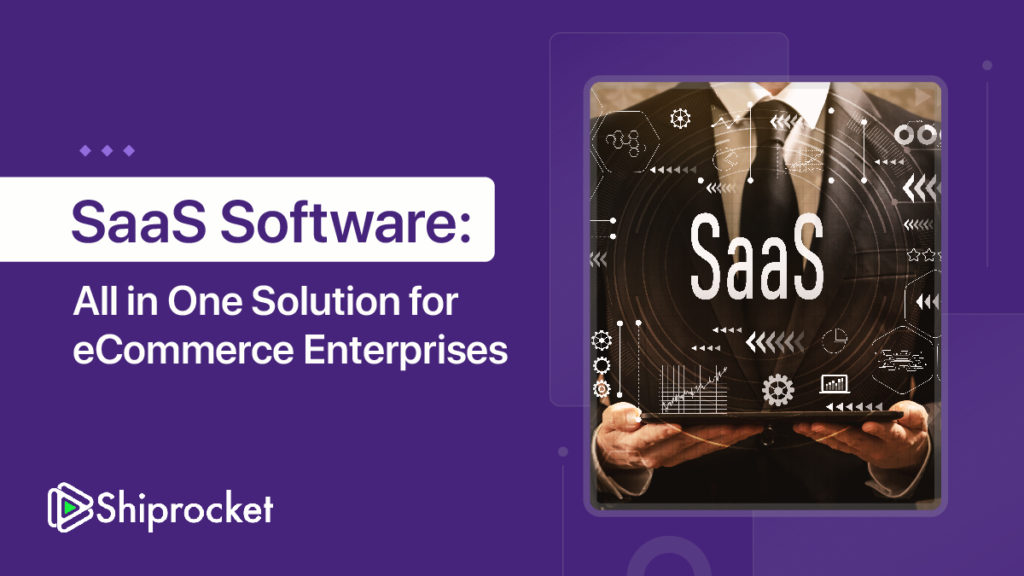 What is a SaaS eCommerce Platform?
SaaS stands for Software-as-a-Service. SaaS eCommerce platforms fulfill different business functions. It is more like a delivery model in which software is licensed to a user which can be accessed via the internet. SaaS eCommerce platforms are cloud-based that can easily be accessed on any web browser.
The main advantage of SaaS platforms is that the software runs on the SaaS provider's hosted servers, which means your hosting provider is responsible for the performance, security, and maintenance of the software on their servers.
Usually, SaaS software applications are based on subscription licenses. It means a user pays a monthly fee for the level of service. This model is cost-effective and gives merchants real-time access to their eCommerce platform on their internet connection.
Some of the examples of SaaS eCommerce providers are Shopify, BigCommerce, and Volusion. All of these platforms have been popular among users over the past few years, especially Shopify.
Benefits of SaaS For eCommerce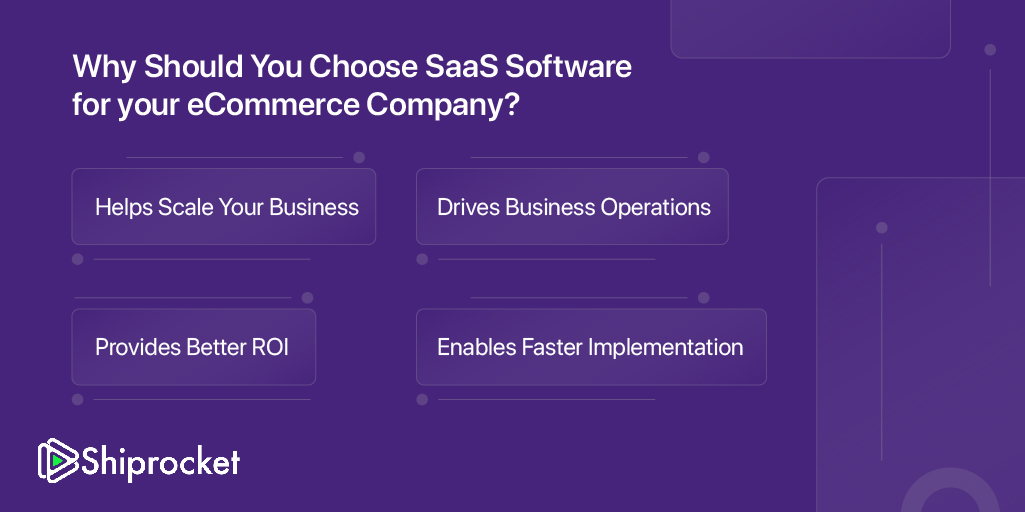 Optimized Business Operations
There are few limitations of resources when it comes to managing an organization. These limitations could be due to software maintenance, data security standards, server maintenance, etc.
Managing the company's eCommerce infrastructure or choosing a SaaS eCommerce platform at the enterprise level enables a business to concentrate on what drives success. The IT department of an organization should focus on what gives a company a competitive edge.
Scale Your Business
With SaaS software, scaling your e-commerce business is easy. You could talk to a software agency to learn about the page response times when the website is having 100,000 requests every minute. The main concern for eCommerce organizations should be product fulfillment, customer experience, and managing inventory levels during peak periods.
Faster Implementation
SaaS eCommerce platforms take less time for integration and implementation than other solutions. A software-as-a-service solution usually offers extensions that are optional to connect to the enterprise platform with other SaaS apps.
Better ROI
In a competitive market, an eCommerce company has to deliver fast. Thus, having all the resources is a distinct advantage. This is why ROI is very critical for an organization. The SaaS eCommerce platforms provide a better ROI compared to other platforms.
Software-as-a-service minimizes all the upfront expenses and allocates on licenses. This will further minimize software customization and configuration costs for the applications.
Choosing the Right eCommerce Platform for Your Business
You have to decide if a SaaS platform is best for your business or not. It also depends on your business needs. But we do hope this information helps you make the right decision. Choosing a SaaS-based eCommerce platform is a daunting task, but is important for the success of your business.
If you want to choose a SaaS eCommerce platform, you'll save your time, money, and resources, without sacrificing the customer experience.
Calculate Your Shipping Costs Now