The Ultimate Shipment Guide: Types, Challenges & Future Trends
Historically countries have used shipping as the main transport system to move goods between countries and continents. The modern economy also relies heavily on shipping but leverages technology to continue transporting goods from one part of the globe to another. But the stakes to retain online buyers is high. Nearly 41% of customers did not complete their purchase due to high shipping charges, while 26% are unprepared to wait more than 3-5 days for shipments. Another significant percentage of online shoppers, nearly 32% of them, were unhappy with carbon footprints of the shipping options, rather than the price and delivery timeline. [1]
In this ultimate guide to shipment, we shall explore the dynamics of this mode of transportation, the challenges faced by the shipping industry and their solutions, along with the future trends in the industry. We also look at some of the shipping solutions that are helping businesses grow and expand.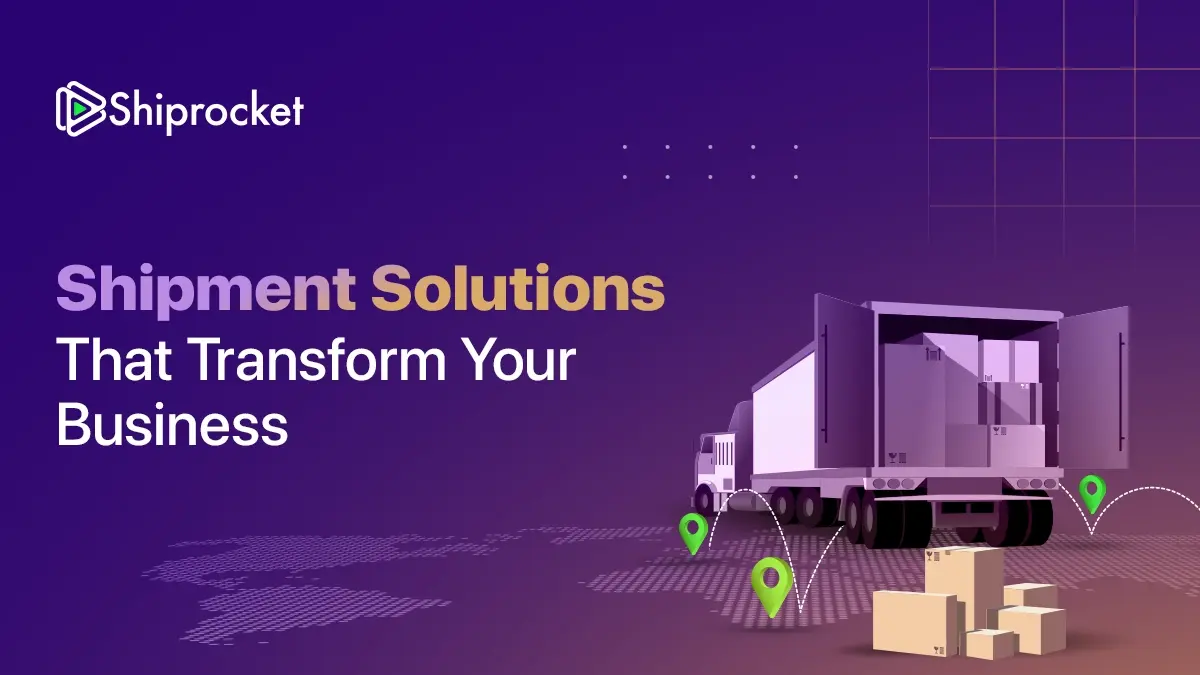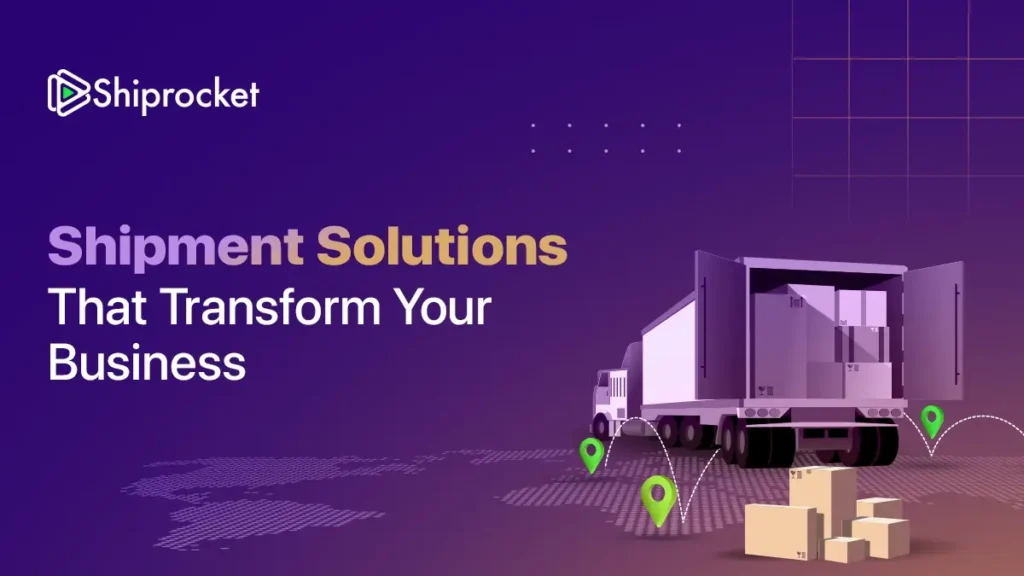 Understanding Shipment: Definition, Types and Importance
The concept of shipping has historical roots in colonisation and the return of seafarers to homelands loaded with goods and merchandise from the countries they explored. This laid the foundation for international trading and shipping services.
But shipping is a complex process that involves the movement of goods from one location to another using multiple modes. It involves extensive logistics as they are multiple stakeholders and stages to complete a single shipping life-cycle:
Packaging
Loading
Transportation
Delivery
Shipping is also categorised by type. These are as follows:
Ocean freight
Air freight
Grounded transportation
The most commonly used shipping type is ocean freight, as the movement of goods on large ships over long distances is low-cost. Although air freight is faster, it is more expensive than ocean freight. Ground transportation is the movement of goods using trains, trucks and other vehicles that are land-based to transport goods to any destination. Thus, shipping plays a crucial and central role in global economic development as it would be a challenge to access goods and services in other parts of the world without shipping.
Read More: Air Vs Ocean Freight In International Shipping: Which Is Better
Challenges in Shipment
The process of shipping is considered to be complex as it involves multiple parties and stages, resulting in many challenges. Some of the significant challenges are-
Rising fuel costs:
One of the most important costs involved in shipping is fuel charges. An increase in fuel cost significantly impacts the profits of shipping companies.
Capacity overload:
This is a recurring challenge since a shortage of containers or ships results in delays and higher costs. Capacity constraints are one of the most critical factors that influence shipping costs.
Security features:
One of the biggest concerns for the shipping industry is the threats from terrorism, piracy and smuggling. This often results in loss of goods and financial losses as well.
Weak processing systems:
A challenge that shipping companies face in moving goods and merchandise from country to country is inefficient documentation and customs clearance processes. These lead to rising shipping costs.
Environmental concerns:
Environmental impact is an important consideration when it comes to shipping. Although shipping plays a vital role in the global economy, it is also important to recognise that the movement of goods over long distances can contribute to air and water pollution, as well as the release of greenhouse gases. It is crucial for the industry to continually work towards reducing its negative impact on the environment through sustainable practices and innovative technologies.
These challenges are solved by new-age shipping solution providers. By opting for eco-friendly transport such as EV fleets carbon emissions can be controlled. By opting for eco-friendly packaging and avoiding single-use plastics not only are environment issues addressed, but leads to compact packaging in containers as well. Besides, shipping insurance and digital processing of documents will not only encourage safe and secure document processing but quicken processing time as well. Other solutions offered by leading shipping service providers include: Tracking, Returns Information, Shipping Labels and other solutions that are discussed in detail below.
Innovative Solutions and Future Trends in Shipment
The many challenges that shipping companies are facing in recent times have been resolved by innovative solutions. Some of the trends that are likely to dominate the shipping industry in the days to come are as follows:
Automation
The shipping industry has taken to the use of technology automation tools and processes for efficient end-to-end transportation. This improves efficiency and brings down the overall cost of shipping. It also minimises some of the common human errors.
Blockchain Technology
This trend will change and disrupt many of the shipping processes as it will improve the transparency and security of the stakeholders involved. It also enhances the documentation process and strengthens supply chain management.
Big data Analytics
Data Analytics is now a compulsory process in most industries to derive business insight and prepare predictive data and add value. In the case of the shipping industry, big data analytics helps in route optimisation, forecasting demand and cargo tracking.
Green Shipping
Shipping companies have begun to use eco-friendly alternatives like non-fossil fuels, energy-efficient ships, and controlled waste reduction so as to improve environmental impact.
Last-mile Delivery
One of the latest demands of eCommerce customers is accurate and on-time, last-mile delivery. Shipping companies are focusing on this aspect with solutions and innovations such as drone delivery, self-driving vehicles, and delivery robots. Such options make shipment efficient and cost-effective.
Now that we have understood the concept of shipping, its types, its challenges and solutions and trends, let us consider a leading solution provider in the industry.
How Shiprocket is Transforming Shipment
In every industry, there is an innovative business that adds value and moves the standards to a higher level. In the mobile computing industry, Apple Inc. introduced innovations, triggering the worldwide adoption of cellular services. Amazon pioneered the eCommerce industry.
Shiprocket is a new-age solution provider in the shipping industry, implementing predictive analysis to anticipate the needs of business partners and provisioning services to meet demands of scale. Across the various processes, be it logistics, freight-forwarding, fulfillment and distribution or courier services, Shiprocket streamlines and delivers to match end-user needs. It offers a range of niche services over and above standard shipping services. It has pioneered eCommerce shipping services with:
270,000+ happy sellers
over 220,000 shipments in a day
Operating in over 2400+ locations
Shiprocket's eCommerce shipping solutions is an all-in-one solution that has over 100,000 brands and entrepreneurs invested in it. The low shipping rates and wide reach have ensured that their business multiplies. Some key highlights are:
Low shipping cost

Rs. 20/ 500 grams for domestic
Rs.290/50 grams for international services

Low return costs
Optimised security for lost shipments
Quality shipping services with a courier recommendation engine
NDR and RTO dashboards
One-click bulk order processing
As a solution provider, shiprocket focuses on improved user experience and optimised engagement of the customers for your eCommerce business. It offers specialised white-labelled shipping tracking pages and easy pickup and returns order requests.
Conclusion
As technology transforms, global businesses increasingly rely on the shipping industry to connect with customers. The shipping industry constantly evolves with technology updates and programs and overcomes challenges with trending innovations. eCommerce businesses now have all-in-one logistic solutions you can trust. You could partner with third-party logistics services providers and all-in-one solution providers like Shiprocket to solve your shipping needs.
Is freight forwarding a part of the shipping industry?
Yes, freight forwarding is an essential service in the shipping industry. Third-party providers act as intermediaries between shippers and carriers to ensure that merchandise and goods are delivered in good condition on time.
How safe are packages during shipping?
Shipping service providers focus on securing packages with tamper-evident packaging, real-time monitoring of shipping routes, and GPS tracking. Some providers include insurance and liability coverage against damage or loss of packages.
What are the advantages of third-party shipping service providers over in-house shipping services?
Shipping service providers offer additional advantages such as multiple shipping options, expertise in international shipping regulations and the scaling of operations whenever there is an additional requirement without any overhead cost.
Calculate Your Shipping Costs Now