WhatsApp Marketing Automation & Hyper-Personalisation: The Future Of Communication
Technology helps us connect better with each other. Businesses are competing and developing new strategies to get us more invested in their products, from WhatsApp automation to in-app marketing automation.
One way this has been possible is through personalisation, where a person's digital behaviour is taken into account and delivered curated experiences aligned with the business objectives.
But gone are those days when businesses would rely only on technology basics to attract, retain and cater to users.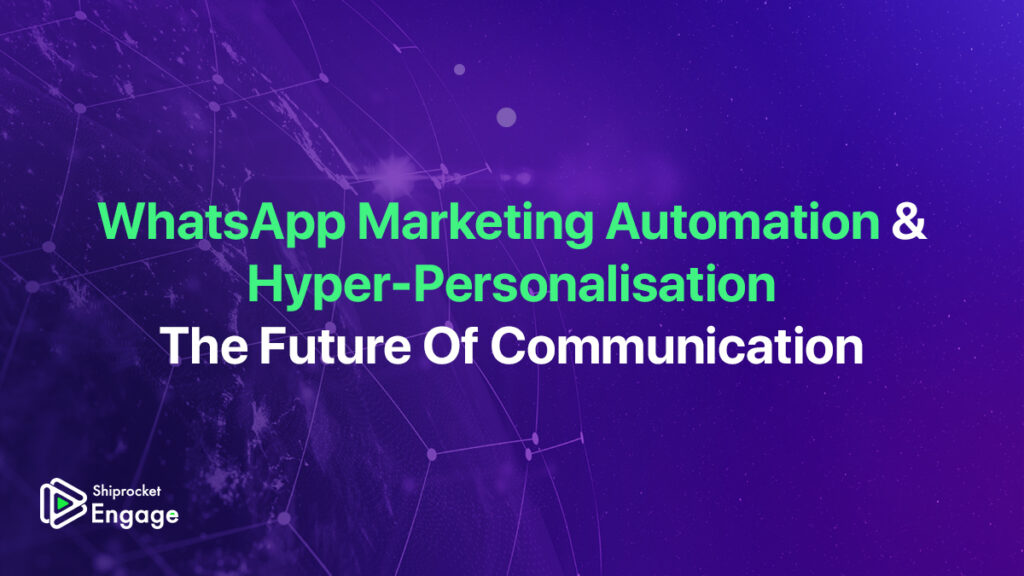 A personalised experience is more likely to increase customer loyalty, establish goodwill and make users feel more understood and connected.
Take this ten steps ahead now. That's what you get with hyper-personalisation.
What Is Hyper-Personalisation?
Simply put, hyper-personalisation takes personalised marketing a notch higher. It uses AI and real-time data to deliver more relevant content, product recommendations or service information to a user.
In a data-driven world where AI modules are chewing out user patterns for better customer experience, hyper-personalisation is the future tactic.
In 2022, improving the customer experience and applying data insights to decision-making are the top priorities of marketing professionals, and thus hyper-personalisation comes in handy as a strategy.
Modes Of Hyper-Personalisation
Personalised WhatsApp marketing
Curated content recommendation
Push and in-app notifications
Branded CRM emailers
While there are other modes of how businesses can customise their users' experiences, most of them go for an omnichannel approach to get their marketing on point.

WhatsApp Marketing Automation
The world's most popular messaging app has a lot to offer regarding driving sales, providing customer support, and increasing marketing conversions. In this day and age of hyper-personalisation, WhatsApp is the perfect tool to get into the customers' pockets. So why should eCommerce businesses invest in WhatsApp marketing automation? Here are the benefits:
Reliable & robust
Easy to set up and use
Completely customisable
Provides better response rates
Elevates the customer experience
Helps in customer conversion & retention
WhatsApp Marketing Automation & Hyper-Personalisation
The combination of hyper-personalisation in an automated messaging platform is probably the best way to leverage data, AI and technology to achieve scalable growth.
Do you know? Nearly 80% of the consumers prefer to purchase from a brand that provides them with a personalised experience, and shopping cart recommendations influence over 92% of shoppers to buy products.
This indicates how important personalisation is and why there is a need to automate marketing via different channels, especially WhatsApp.
Here's how businesses can use hyper-personalised WhatsApp marketing to their use:
Send order confirmation and billing updates directly to customers
Automate the typical customers' queries without manual intervention
Convert more customers with personalised abandoned cart reminders
Keep customers engaged with personalised loyalty programs
Offer personalised discounts in due intervals to keep customers hooked
Convert COD orders to prepaid by offering deals to customers
Run timely promotions based on customers' purchase history
Send real-time tracking notifications to customers about their orders
Nudge customers with personalised product recommendations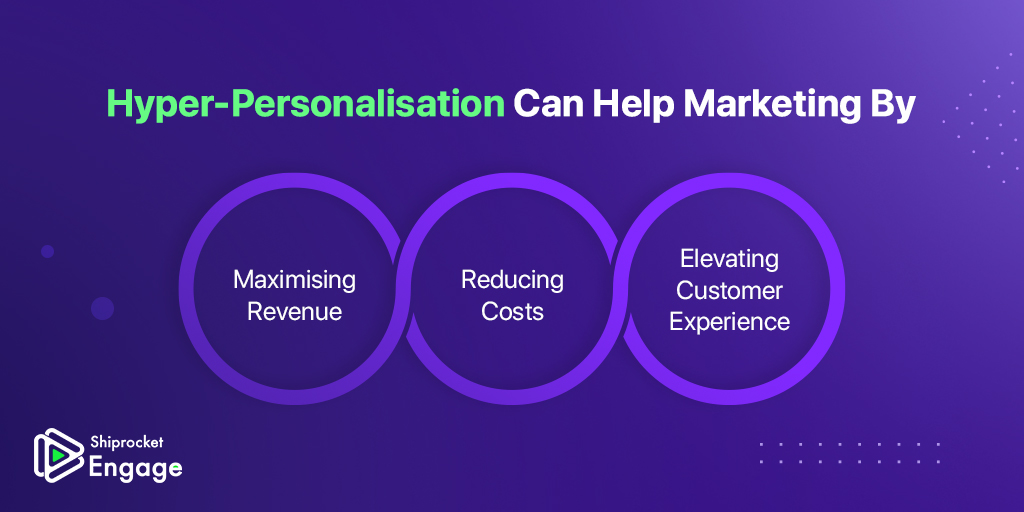 Where To Start?
Most customer-facing eCommerce businesses thrive on collecting and leveraging user data for their marketing and operational requirements. At the same time, few companies may let users know what information they collect and when; many companies are yet to become fully transparent.
eCommerce businesses typically need to work with three data sets to offer a hyper-personalised customer experience. These are:
User Attributes
Behavioural Attributes
Past Purchase Data
These sets of data include the following:
User Attributes
Age
Location
Gender
Membership status
Device used
Operating System
Name
Behavioural Attributes
Brands viewed
Filters applied
Browsing time
Preferred medium of communication
Products viewed
Added to cart
Sizes searched for
Search query
Past Purchase Data
Average spend
Discount applied or not
Colour preference
Quantity purchased
Purchase date & time
Device used for purchase
Size preference
With these attributes, targeting users and providing an elevated and hyper-personalised customer experience becomes easier for businesses.
Summary
Digital-first brands are all about catering to their customers first. This starts with personalised, transparent communication that is effective and happens in real-time. Tending to customers has become more mobile in a world where everything is available with a click.
WhatsApp marketing automation and hyper-personalisation will become mainstream in the coming years, with several brands already dishing out products that boost conversions and revenue. How far personalisation takes us, only that remains to be seen.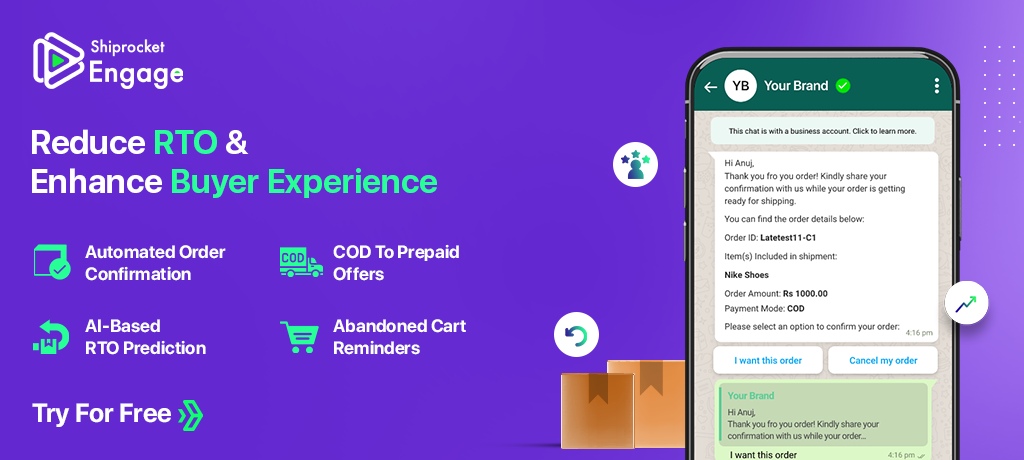 Calculate Your Shipping Costs Now