The Basics of Package Insurance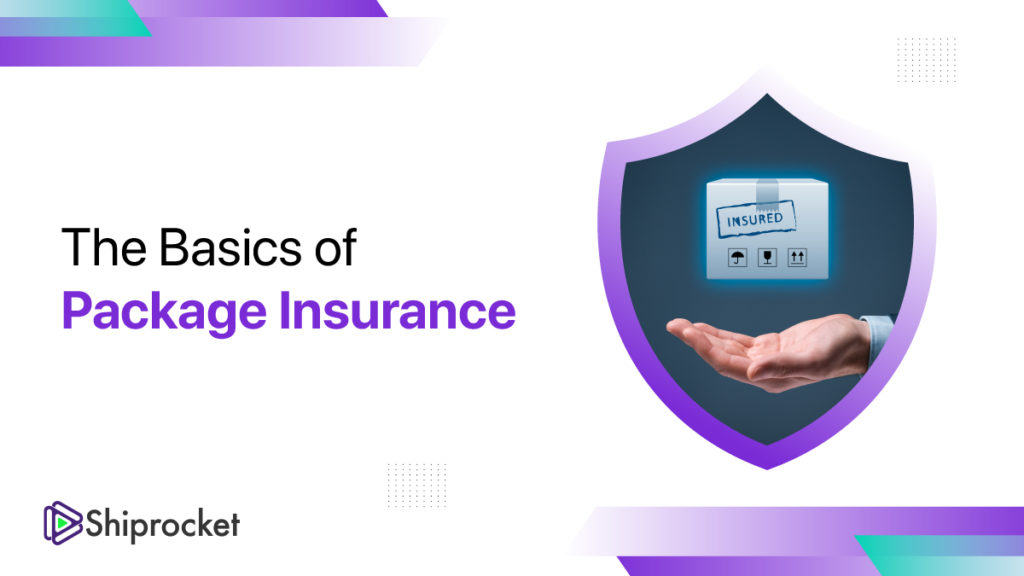 When it comes to starting an eCommerce business, shipping is an important consideration that can make (or ruin) your venture. Shipping is a critical aspect in eCommerce because it involves ordering products online and delivering them to customers' doorsteps. You won't be able to please your customers or build goodwill if you don't have the correct shipping and delivering strategies. So, what happens if a product is damaged or lost during shipping?
That's when package insurance comes into play.
What is Package Insurance?
In a word, package insurance is a form of service that protects the shipper against loss, damage, or theft during transit. Let's imagine an insured shipment does not arrive at its intended location or say it arrives damaged. The shipper will be compensated against it based on the declared worth of the package's contents and the sum insured.
Even if you are a casual shipper, and this may not be stated in any other dropshipping tutorial available online, package insurance is necessary. It's good making a small investment in case something goes wrong, especially for high-value shipment.
Do You Really Need Package Insurance?
Package insurance, on the other hand, might put your mind at ease if preventing loss is your main priority. The best aspect is that getting insured is simple; for some money, you can easily opt-in (as well as an opt-out).
Obtaining the appropriate package insurance can also significantly lessen the dangers associated with delivering your products to your customers' doorsteps. This is because there will always be unforeseen circumstances over which we have no control.
How Does Package Insurance Work?
You must register a claim to be compensated if a package is lost, damaged, or stolen. You may also be required to provide paperwork demonstrating the worth or value of the things.
If a good is stolen or lost, couriers may be required to search for it for up to ten days. Otherwise, the process will take a couple of days on average.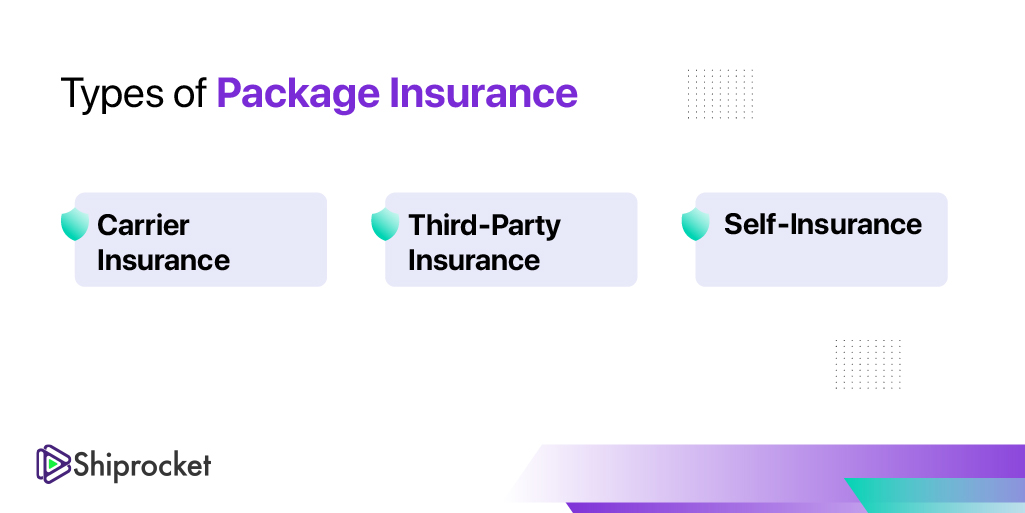 Types of Package Insurance
There are three forms of package insurance to be aware of. Each one has its own set of advantages and disadvantages.
Carrier Insurance
Your shipping firm will normally provide this form of insurance. It might either be included in the delivery quote or charged separately.
Third-Party Insurance
The sender bears full responsibility for the package and will cover the costs of refunds and replacements under this policy. The time it takes to process a claim will be shortened if you choose a third-party insurer. Out-of-pocket expenses, on the other hand, can quickly pile up.
Self-Insurance
Finally, self-insurance is a viable option. This type of insurance protects parcels transported through carriers and gives more comprehensive coverage at a lesser cost. Shiprocket also offers its sellers the option to secure parcels. You can also read here how Shiprocket helped its sellers get refunds on lost shipment.
Factors to Consider
When it comes to acquiring package insurance, there are a couple of things to keep in mind. As you seek solutions to offset potential order fulfillment risks, knowing these could help you decide whether or not you need parcel insurance.
Terms & Conditions
It's usually a good idea to educate yourself with the terms and conditions of any service you avail, including insurance services. It's still conceivable that a claim will be refused if the coverage does not cover a certain incident. Thus, you must know what the insurance covers before you avail it.
Destination
As previously noted, the location of your shipment may affect your parcel insurance. As unpleasant as it may seem, certain regions are more vulnerable to theft or destruction than others. As a result, insuring items can be a good idea, especially if they're overseas orders with significant risks.
While tracking and signing requirements may mitigate these risks, insurers may impose restrictions. For your package to be insured, third-party insurers may additionally require a basic level of trackability.
Claim Process
When it comes to filing claims, each insurance company will have its own set of requirements. You should have a fundamental awareness of this procedure, including the applicable timing regulations, the requirements for establishing a loss or damage, how to prove the worth of specific cargo, and the time for a typical settlement.
Items to be Insured
Most insurers will not cover specified things or items that will be shipped to specific locations. Furthermore, some items are more likely to be stolen than others.
Also, take in mind that most insurers will provide a standard policy. You must be aware of the defaults for primary carriers and be able to assess the value of a shipment in light of the numerous risk factors involved. This allows you to see if you need to add additional insurance to have complete coverage.
Time Frame for Filing of Claims
You must file a claim as soon as you learn that your package has been lost, stolen, or damaged.
When making a claim, make sure you're aware of the deadlines, as reimbursements can take a long time to process. The average time frame for processing a claim is 7-10 days, which includes looking for a package.
If a package isn't found, an authorization letter with a few supporting papers must be provided. Then the whole thing will happen in a flash. Most cases are usually handled within 3-5 business days.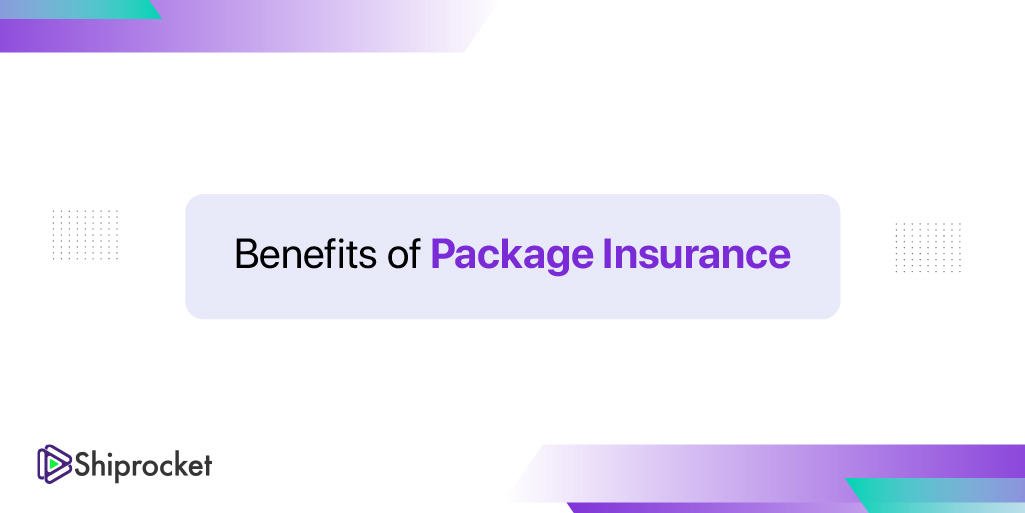 Benefits of Package Insurance
You'll Save Money
Anything can happen after an order has been shipped. If a shipment is lost or destroyed along the route, it could result in significant financial losses. Although some insurers might require you to fill out a lot of paperwork, your insurance provider is more likely to reimburse you and reduce your losses, saving you money in the long run.
Your Items will be Secured
Although no one wants anything unpleasant to happen soon, you must take advantage of the protection offered by insurance companies. As a result, your cargo will be safe in these situations. So, whether you're new to the business or have been selling for a long time, you must embrace the fact that your products may be exposed to risks throughout transit.
You'll have Peace of Mind
The day-to-day operations of a business can be overwhelming at times. But it's always reassuring to know that someone is looking out for you. That's exactly what package insurance is for. It will protect you from damage and loss of products, ships, terminals, and other assets. It also relieves you of additional tension by ensuring that your shipment is delivered. As a result, you'll be less concerned about your shipments.
Shake the Burdens Off
When your things are uninsured and something occurs to your package, you will be responsible for all losses. As a result, you must use safe and quick shipping tactics to protect your goods while they're en route. By entrusting the job of protecting your shipment to the insurer, you can avoid a lot of hassles. It is not your responsibility to bear the brunt of any damage to your cargo.
It's Easy to Get Insured
Adding package insurance to your box is a lot simpler these days. It's even possible to do so while paying for shipping. Fortunately, it does not have to be costly because only a small fee is required (about 3 percent of your declared value). As a result, rather than spending a significant quantity of money on insurance upfront, you will pay for insurance on each package separately.
The Insurer will handle the losses
Couriers, or those in charge of cargo shipping, will not be held liable for any losses that may occur during the transport. As a result, you should never rely on them to cover shipment-related damages. When you get package insurance, on the other hand, your insurer will be able to handle these losses for you.
Is Package Insurance Worth It?
You must take risks while transporting anything. Otherwise, you'll be up all night thinking about whether your shipment will be lost by the courier or if it will end up in the wrong hands on its way to your customer. If the prospect of loss, damaged orders, or theft makes you uneasy, it's time to think about package insurance.
Calculate Your Shipping Costs Now