Warehouse Management
eCommerce Fulfillment Innovations Brought Out Due to COVID-19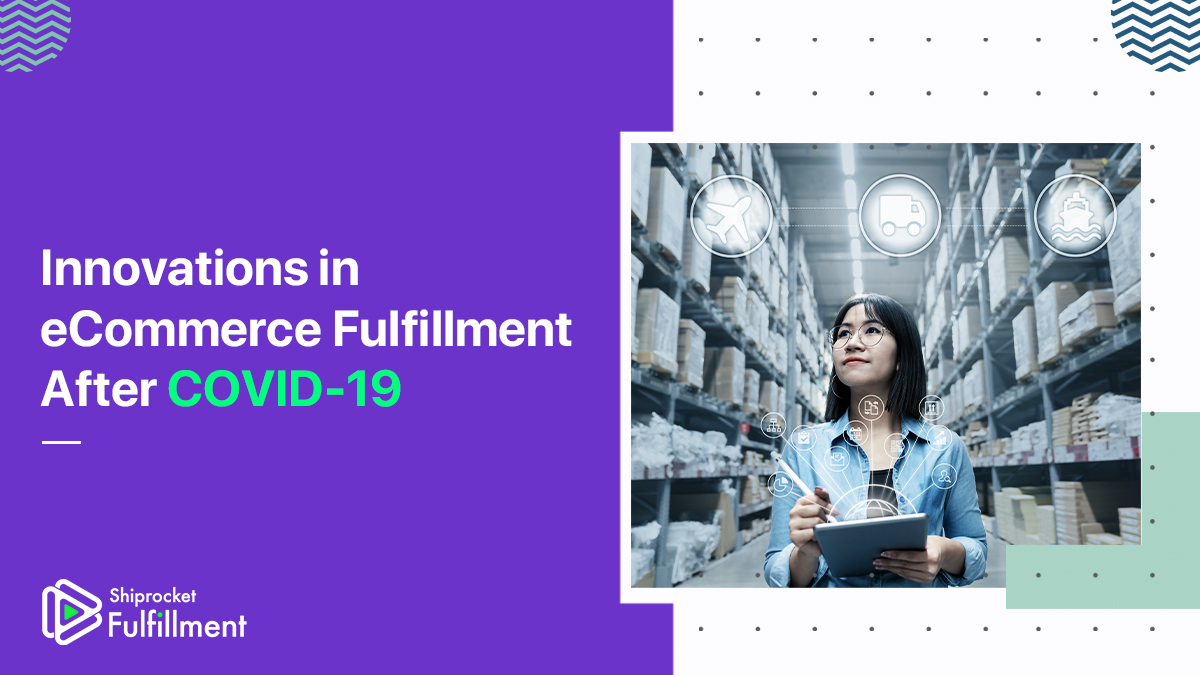 COVID-19 pandemic has impacted our lives to a great extent. The buying patterns of consumers have changed, and the entire retail world has seen paradigm shifts in its functions. This also means that the fulfillment and supply chain functions have seen several innovations and challenges during the five months since we have gone through the lockdown and unlock phases.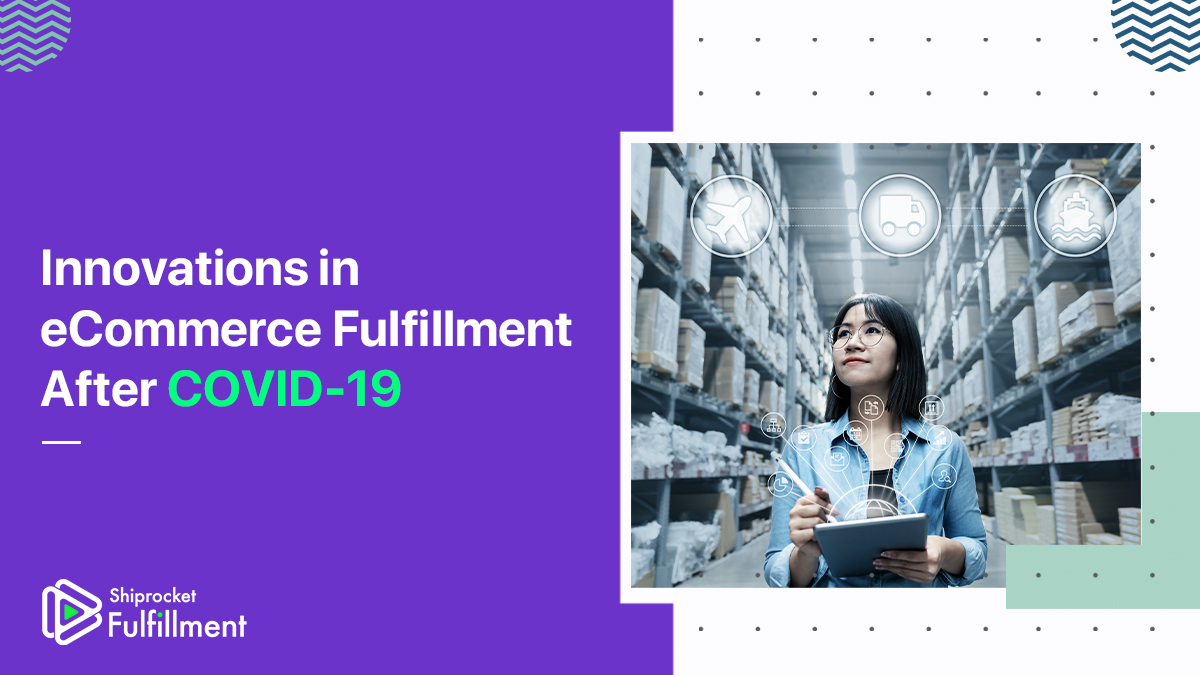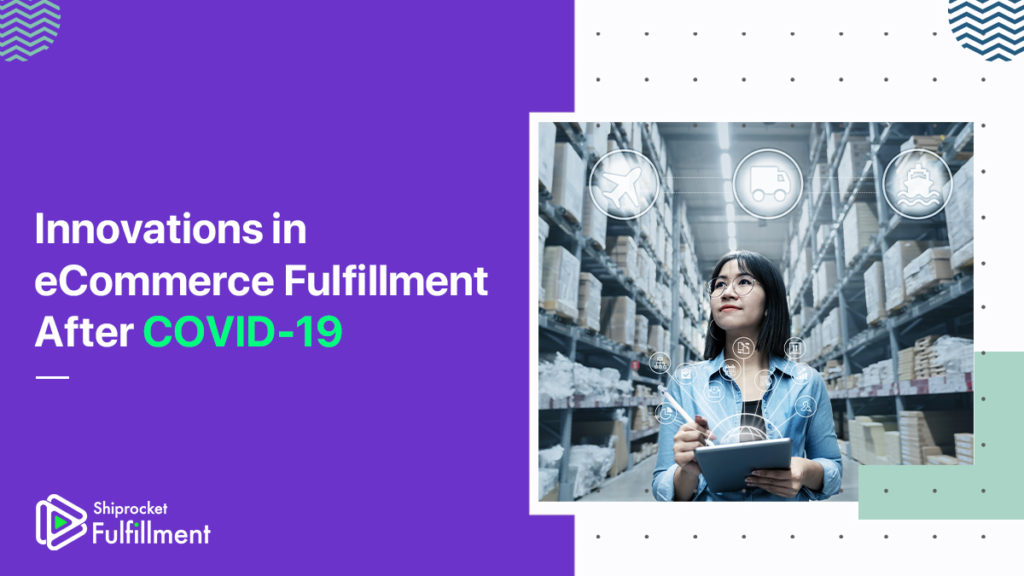 But like it is said, the world does not stop at one adversity. Life moves on, and soon retailers, logistics companies, and courier partners adapted to the new guidelines and moved forward in conducting operations in the best manner possible. With this article, we would like to emphasize a few fulfillment challenges the retailers and logistics providers face and throw light on a few innovations that came into the picture after the shift in practices.
eCommerce Fulfillment Challenges Faced After the COVID-19 Pandemic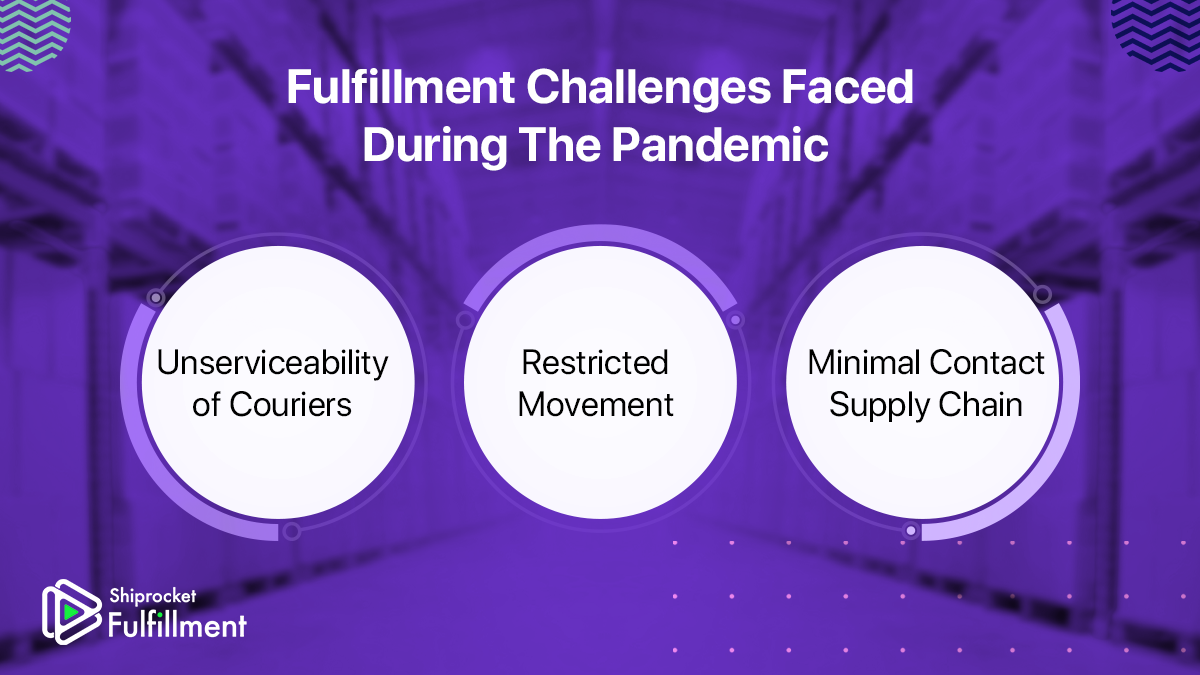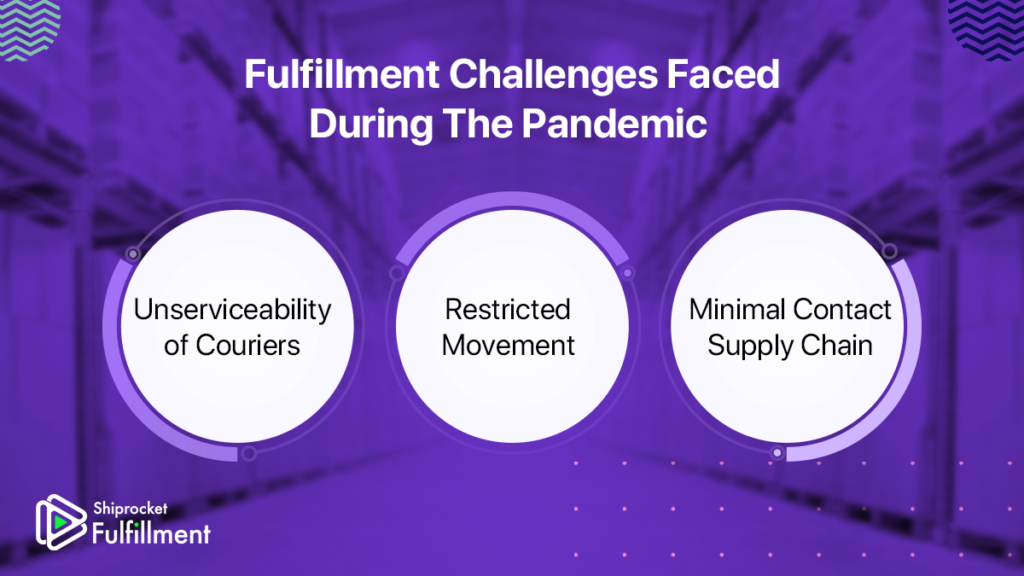 Unserviceability of Couriers
After the nationwide lockdown was imposed on 24 March 2020, almost all courier companies were unserviceable for delivering non-essential products. This led to a complete halt of operations for some businesses like the apparel industry, electronics companies, etc. Many parcels were stranded at courier hubs or warehouses that would not be delivered to the customers. Only essential items were allowed to be shipped, and due to the increasing demand and stringent procedures, couriers and retailers could not fulfill these orders on time.
Restricted Movement
Also, several restrictions imposed on movement between state borders took a lot of time for the supply chain to become stable after the lockdown. Also, due to continually changing instructions, operations could not be stabilized for a very long time. The aftermath of this is felt to date when the order delivery TAT is still high for many locations. This was an enormous challenge for courier companies. The entire fulfillment supply chain for eCommerce companies was disrupted as the routing for couriers had to be planned meticulously to ensure successful delivery.
Minimal Contact Supply Chain
The next big challenge for successfully adapting to the new normal was the minimal contact in supply chain operations. Since there were never any protocols for such type of hygiene and sanitization, companies took a long time adapting to the idea of wearing a mask and gloves and sanitizing their hands over frequent intervals. Parcels also had to be sanitized regularly, and the contact between personnel and shipment had to be minimized to a great extent.
Innovations Arising Amid Challenges
Amid the increasing challenges, retailers, consumers, and fulfillment personnel quickly adapted to the new norms and innovated several ways to carry out operations seamlessly. Here are a few examples of such shifts and innovations we could identify from the past months.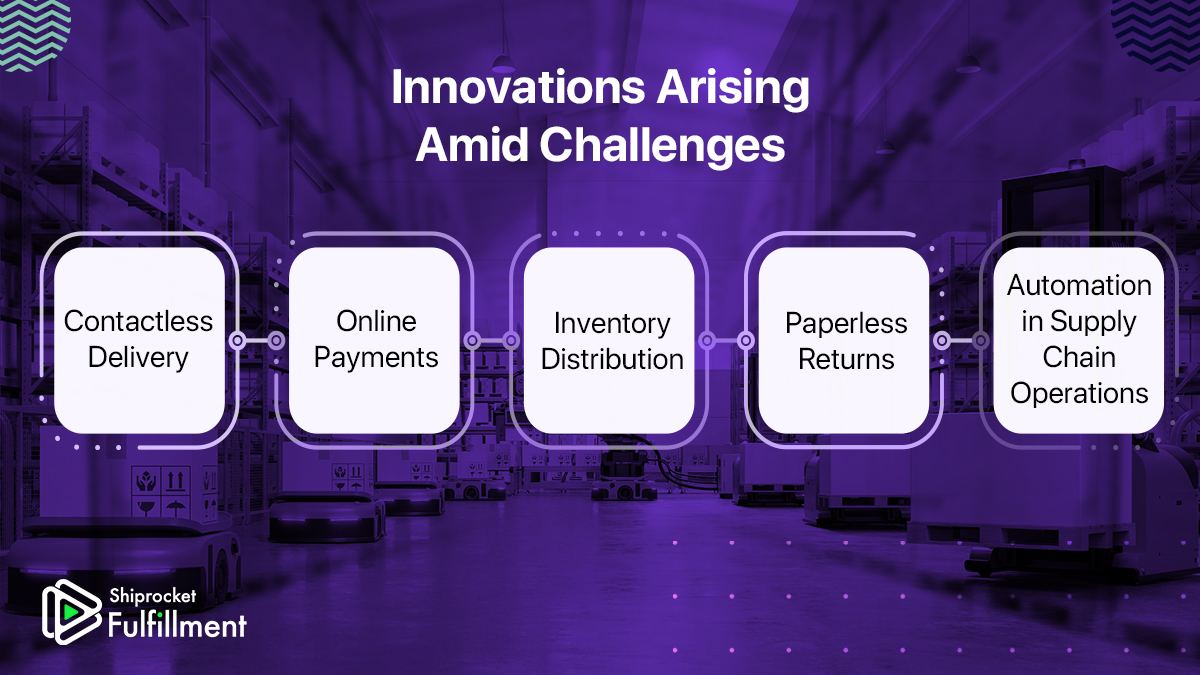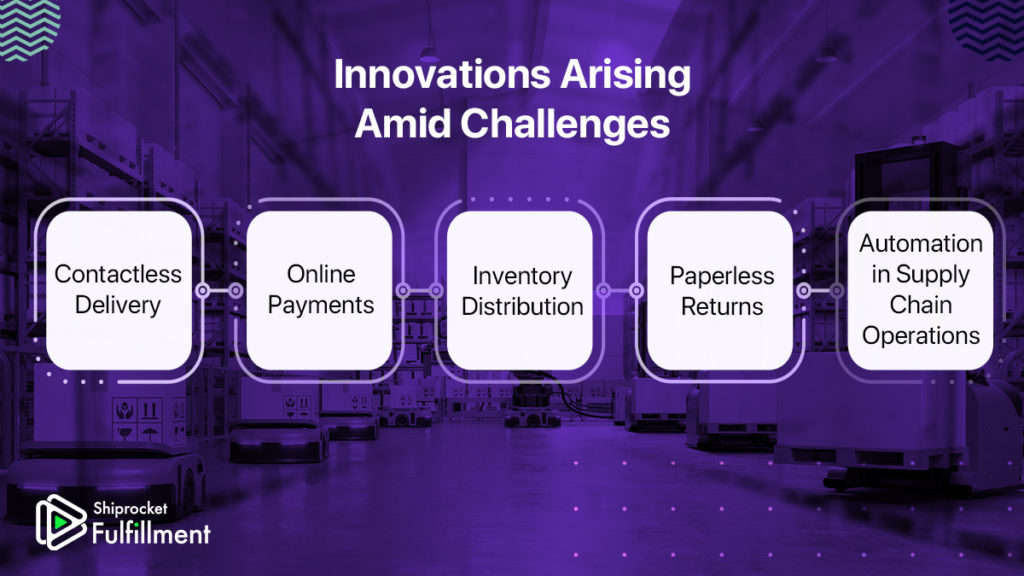 Contactless Delivery
Soon after the lockdown was announced and strict social distancing and hygiene practices were put into place, several companies adopted the contactless delivery technique to ensure that the customers receive the packages in the safest manner possible. Companies like Dominoes India and Swiggy started the trend, and all significant marketplaces such as Amazon, Flipkart, etc further adopted it.
All courier companies delivering essential items during the lockdown also adhered to this norm of contactless delivery. The customer was not required to sign or come in contact with any document. The package was left outside on a designated spot, and the customer could collect it at their convenience.

This has to be one of the most exciting innovations in the supply chain management process. Delivery is one of the critical aspects of a positive customer experience, and companies put in the extra effort to make sure that the package reaches safely to the customer. Companies have gone the extra mile with contactless delivery to make sure their customers receive the best and safest experience possible.
Online Payments
Another interesting turn of events has been the high adoption of online payments. Customers are now adopting the UPI and credit card or debit card payment options over cash on delivery to reduce the contact by a large margin. India has been a country dominated by the cash on delivery mode of payment. But with the COVID-19 pandemic, customers have started to adopt a digital way of life, and moving towards a contactless payment mode too. This has impacted fulfillment operations as the supply chain is shifting towards a more contactless form of functioning that has never been witnessed before.

Inventory Distribution
The next most exciting innovation has been that of inventory distribution. After the pan-India lockdown was lifted, sellers faced many difficulties getting their products delivered as there were still restrictions for the movement of goods in-between states. For sellers, whose items are placed in different parts of the country, reaching customers was relatively more comfortable as intrastate travel was more convenient than interstate movement. Thus the concept of inventory distribution is gaining momentum as sellers are now tempted to store their products with 3PL providers across the country. This gives them more flexibility with delivery and helps them reach customers faster.
Shiprocket Fulfillment is one such warehousing and fulfillment provider serving sellers and helping them deliver essential goods during the lockdown. Here is what one of our clients has to say about our services.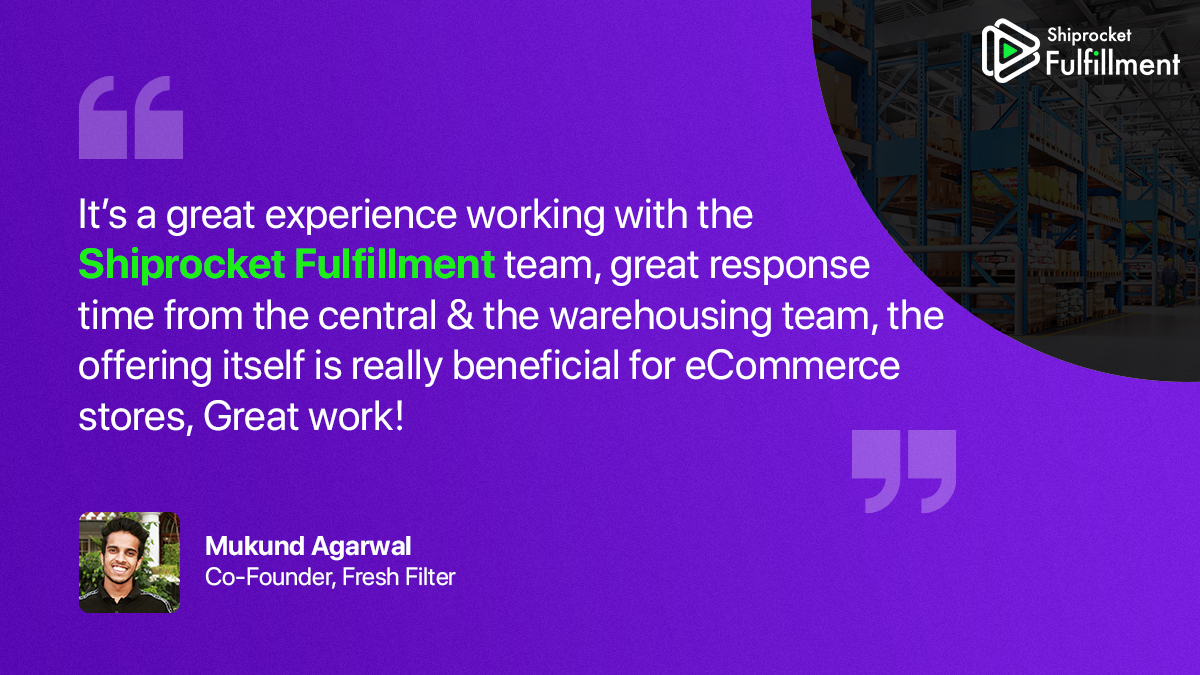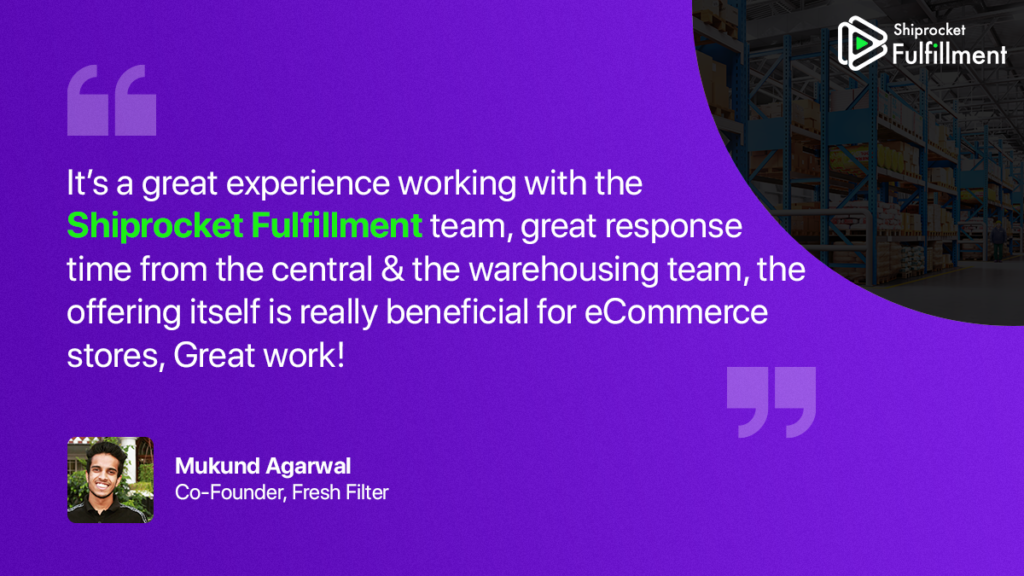 Paperless Returns
Another concept that has gained a lot of attraction during the COVID-19 pandemic is the paperless returns. Returns play a significant role in the fulfillment supply chain operations. These procedures have been mainly done manually, and the exchange of information has been through sheets and signed documents. With the pandemic ongoing and safety precautions kept in mind, retailers have made efforts to tie-up with shipping companies that provide an automated non-delivery and return order processing mechanism for their businesses.
Shiprocket provides sellers with a platform to automate NDR and undelivered order management. This makes the process of shipping much more efficient and helps decrease RTO by 2-5%.
Automation in Supply Chain Operations
Finally, retailers and supply chain disruptors have begun to see the importance of automation in the supply chain. With automation in place, they can eliminate risks to a great extent and optimize operating efficiency. This will help deliver goods faster and improve the warehouse and storage efficiency, leading to an increase in successful delivery and reduction in RTO instances.
Conclusion
The COVID-19 pandemic has brought out significant shifts in eCommerce and retail. Many brick and mortar stores are now shifting their base online and are targeting customers through diligent marketing techniques. It is time that the supply chain and fulfillment strategies also adopt changes to maximize the results. This will enhance the entire logistics and eCommerce ecosystem and lead to much more delightful customer experience.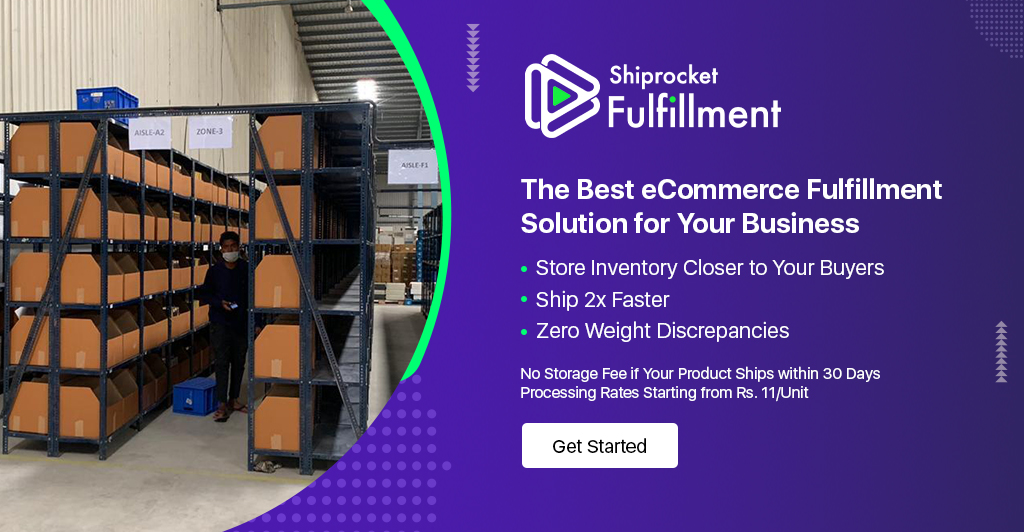 Calculate Your Shipping Costs Now