Get Your eCommerce Business Ready for Diwali: Here's How
Diwali is a time when businesses can make big money. But to grab the attention of maximum consumers, it is essential to ensure that your business is ready for the festive season. Here's a checklist for preparing your eCommerce business for Diwali and making the most of the festive season.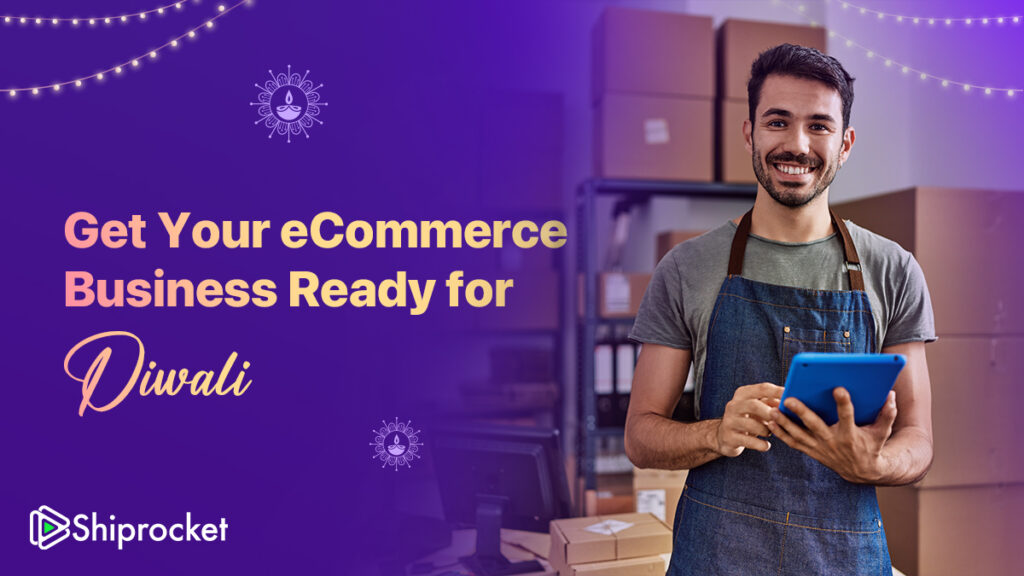 Read on to know the crucial points to increase sales, reduce customer dissatisfaction, and be limitless this Diwali.
Checklist to Make Your eCommerce Business Diwali Ready
Identify Key Challenges
Diwali is almost here, and you must be ready with solutions to all possible challenges you might face this festive season. You can start by preparing a good strategy regarding your sales and marketing.
Negative customer experience is one of the biggest challenges that almost every brand witnesses during the festive rush. You must be prepared to meet all your customer's expectations. The most common challenges that you might face are:
Increased traffic on the website
Increased RTO orders
High-order turnaround time
High delivery time
Marketing and promotion will also play a crucial role in spiking your sales. Preparing for these challenges in advance makes more sense to avoid letting them affect your sales. Also, you must never opt for last-minute promotions as they are not an ideal option for a good response. Delivering orders on time will help decrease RTO and promote customer loyalty.
Customer-Friendly User Experience
Ensuring the best user experience from your sales channel is also imperative. For this, you must ensure that all your third-party integrations are up to date. You can test them to ensure they can handle heavy traffic during the festive rush. Also, ensure that you don't make any last-minute changes to your website or mobile application that might impact their performance adversely.
Website Loading Speed: Check your website speed to ascertain that it doesn't take much time to load. The average page load time is 3 seconds. Generally, plug-ins, image size, and redirects decrease website loading speed.
Personalized Experience: We live in a world full of technology, which has led to consumers demanding more customised shopping experiences. Offering a personalized experience to your customers can leave a lasting impact and turn them loyal towards your brand. You can utilize customer data to customize the user experience and show relevant results. The personalized shopping experience can boost sales and conversion rates.
Faster Checkout Page: A well-optimized checkout page with multiple payment options can help increase conversion rates by reducing cart abandonment.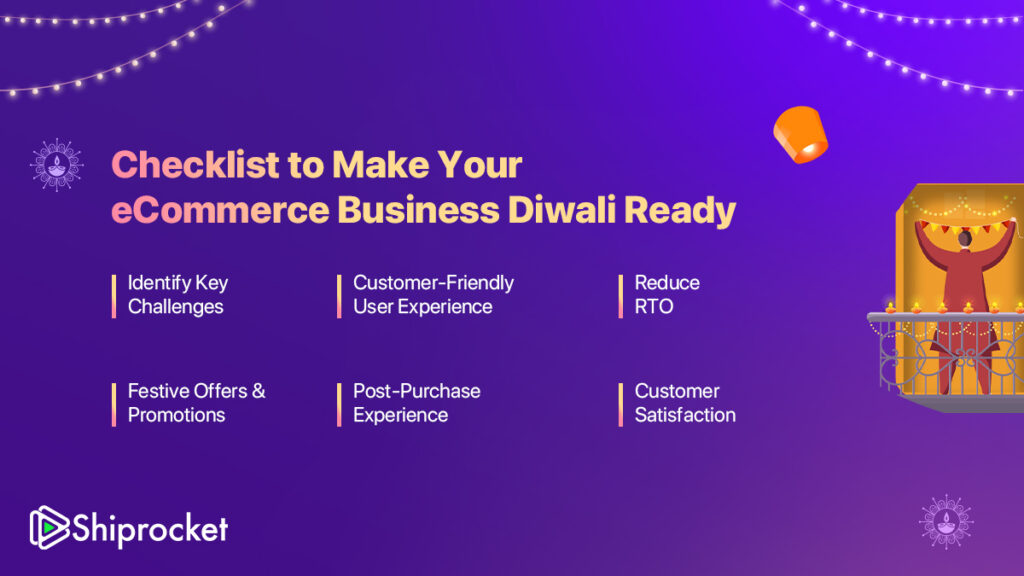 Reduce RTO
RTO can be a huge problem, especially during the festive season. Orders return to their origin primarily because of two reasons: the customer doesn't want the product, or the delivery information is inaccurate. While there is only little you can do for the first reason, you can work towards ensuring customers provide the correct information.
NDR Management: In case of delivery problems, reach out to your customers in real-time and check their delivery preferences. Accordingly, you can re-attempt delivery as per the customer's preference to reduce RTOs.
Confirm COD Order: Once you receive a COD order, you can initiate an IVR call to verify if the order is genuine or not. You can also check if the customers have provided complete and correct information, like the 10-digit mobile number or the right pin code. If the order comes out to be fraudulent, you can cancel it before shipping to decrease RTO.
Fastest Order Delivery: If the shipment is returned because the product was delivered late and the customer had met his need elsewhere, you can check courier performance before shipping the order. Do thorough research and pick a logistics partner according to your needs.
Festive Offers & Promotions
Most buyers eagerly wait for festive season offers and discounts to buy products. Thus, it is a good business strategy to offer discounts, gift cards, and special offers during Diwali to increase sales.
Contest & Giveaways: You can organize different contests on your website and social media channels for product promotion and engagement and offer giveaways to your customers.
Offer Free Shipping: Most sellers offer free shipping to increase conversion rates. You can also provide free shipping when customers buy products worth Rs. X or more.
Loyalty Program: You can plan rewards or loyalty programs for the festive season. Encourage your customers to join the program in return for some value.
Push Notifications & Emails: You can send push notifications and emails to your customers about festive offers and discounts, newly launched products, etc. Also, remind them of their abandoned carts to encourage them to complete the purchase.
Post-Purchase Experience
A customer journey doesn't end when the customer completes his purchase. Instead, it starts with the purchase – from ordering a product to its delivery. Your customer must have a positive and fulfilling post-purchase experience with your brand:
Branded Tracking Page: Customers visit the tracking page repeatedly once the order is shipped. You can make your tracking page branded by adding logos or links to create brand recall. You can also showcase other products that the customers can purchase from your brand.
Returns Management: Efficient returns management can help increase customer satisfaction. If you mention on your website that your customers can return the order within a specified period, it will increase your customer's trust in your brand.
Post-Purchase Notifications: Post-purchase notifications will help build trust with your customers. Once your customer places an order, you can send them an SMS, email, or WhatsApp notification that their order is confirmed, along with the order ID. Similarly, you can send notifications at each order processing step, like the order is being processed, the order is shipped, the order is on the way, and the order is delivered. This way, customers will feel connected to your brand at every stage.
Customer Satisfaction
Measure your customer's satisfaction with your brand with the help of the Net Promoter Score tool. You can ask your customers to rate you on a scale of 1-10 and how likely they would recommend your brand to others. You can also ask them if there is anything where you need to improve.
Summing Up
You can make the most of the festive season with these tips and tricks. Just ensure that you are set in advance with everything, and there is no last-hour hustle!
Calculate Your Shipping Costs Now