Headless eCommerce: Pros and Cons of the Evolving Business Trend
The wave of digitization has democratized the institution of business. Today it is easier than ever for people to establish themselves as entrepreneurs in the realm of digital commerce. A majority of customers are already shopping online across the world, which is significantly adding to the increase in the market share of eCommerce.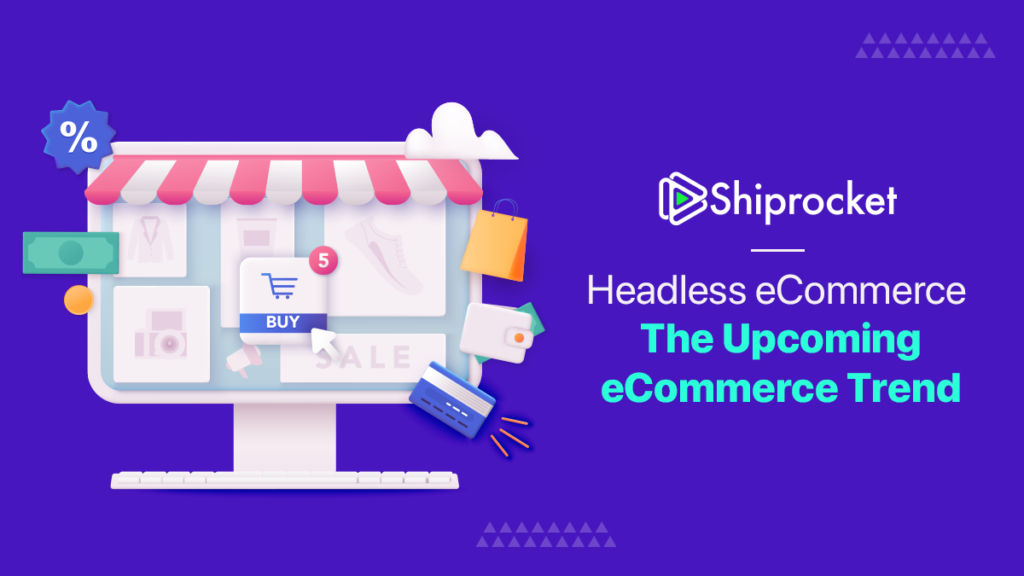 However, as profitable as the idea of eCommerce appears in today's world, it is equally challenging to fight the odds of the industry. Factors like logistics, order fulfillment, engagement, and customer satisfaction, etc. play a huge role in the success of a business. But, a lot of businesses fail to lay a plan for these pillars of eCommerce. As a result, they are unable to compete in the cut-throat market competition and are thrown out of the race.
Even though there are a lot of businesses, the market is dominated by a handful of giants. After all, you couldn't have gone without hearing about Amazon when talking about eCommerce. But with time, the way customers shopped is significantly changing even in the world of eCommerce. While a plain website with listed products could have done the job in an earlier era, today customers want you to engage them. The process of shopping is no longer limited to mere buying products but has evolved towards social engagement.
More and more customers are shopping online on their mobile phones. As a result of which, mobile alone was responsible for as much as 62.7 percent of total eCommerce sales in 2019. This number is expected to rise and become 72.9 by the year 2021. This is just an example of how rapidly customer behaviors are changing in eCommerce. While organizations like Amazon are the first to bring about technological changes and engage the customers, it is the SMBs that face the heat.
While usual eCommerce falls amidst the rising customer expectations and not every business can invest in technology, it is time to think about other solutions. That's where Headless eCommerce kicks in!
What is Headless eCommerce?
Headless eCommerce involves the practice of decoupling the front end of the store from the backend. This practice results in greater flexibility and customization opportunities for business, which is one of the fundamental demands of today's eCommerce market. It is natural to be confused at this point, wondering what do front end and back end imply.
Here's what you need to know to understand Headless commerce in a better manner. The traditional eCommerce involves setting up your own store if you're not selling on a marketplace. No matter if you build it on your own or find an eCommerce solution, you'll ultimately end up with a full-stack platform. Full-stack applications are those which have predefined front and back ends.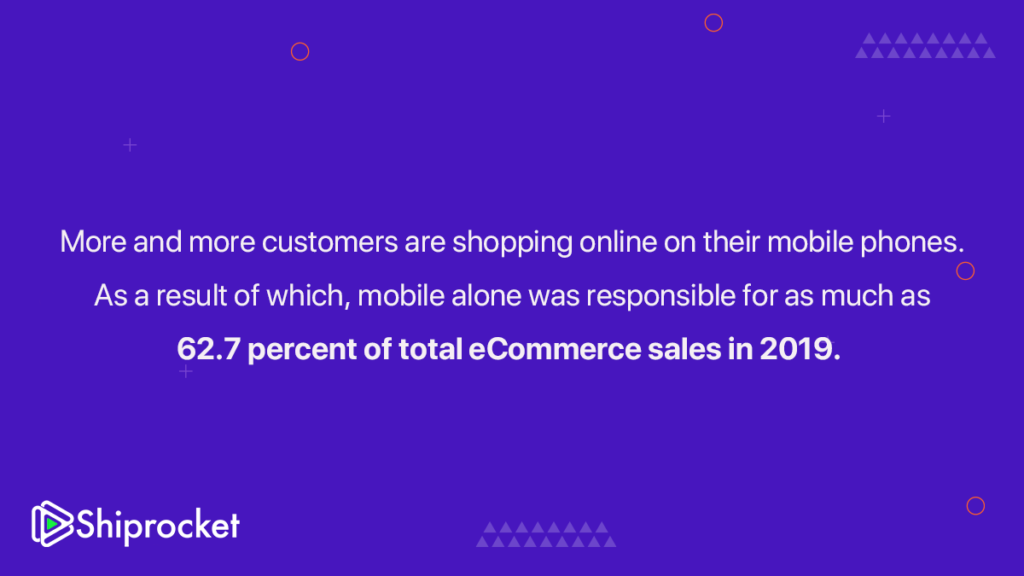 How Does Headless eCommerce Work?
While the front end of the application revolves around the presentation layer of your store, it is completely connected to the backend, which is responsible for the management of database and code infrastructure. Since the front end consists of all elements that the customers directly come in contact with, it needs to constantly update to keep up with the customer expectations. Any customization that you make as a seller to the front end has to be edited in the backend. This practice is a tedious process as every little change calls for cumbersome editing in the infrastructure of your store.
With headless eCommerce the front and backend are separated, giving you a greater degree of freedom to address the customer's demands at the moment without much hassle. The best manner to adopt headless eCommerce for your business is to have multiple tools in your business instead of having your entire business hosted in one tool. For example, you could have a content management system like WordPress that will take care of all front end changes. At the same time, you could utilize a backend tool such as Snipcart, etc.
Your headless eCommerce integrates well with all other platforms using a robust set of APIs, or in many cases, the integration is also direct.
The Pros of Headless eCommerce
Helps your Business Innovate
One of the most promising benefits of headless commerce is innovation. As you separate your front end and backend, you can more flexibly make decisions about them. In case you have a presence on multiple channels, not only can you update them much faster but also gain a competitive advantage from this.
It is More Flexible and Customizable
Headless eCommerce provides you the sheet comfort of not getting into the nuances of the backend infrastructure. Be it adding a new product or changing its description, you can do it all without making any changes to the code. This practice allows for improved experience across different channels, unlike traditional commerce.
Hassle-free for Developers
While sellers had to request the developers to make any changes in the front end, the practice is completely abolished with headless commerce in the picture. Not only this, but you can manage your store completely without the assistance of a professional developer or the knowledge of coding.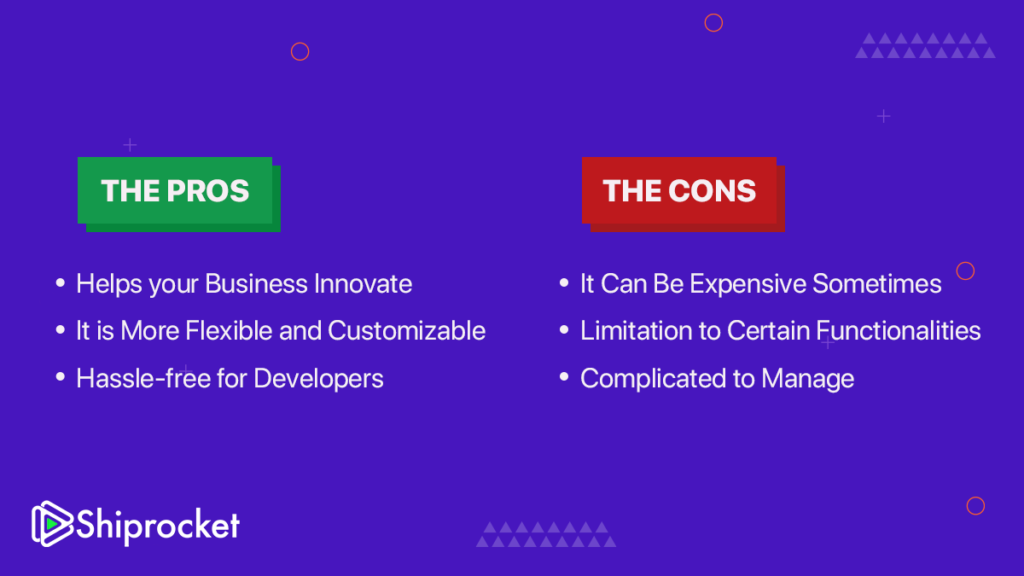 The Downsides of Headless eCommerce
While headless eCommerce might seem the only way going forward, it has some challenges too. Let's take a look at these-
It Can Be Expensive Sometimes
Headless eCommerce can be sometimes expensive. Since you're supposed to invest in different tools for your frontend and backend, it might raise the overall business costs. If you aren't looking for investment, then you might want to reconsider your thoughts about headless eCommerce.
Limitation to Certain Functionalities
Depending on the kind of content management system you use, the functionality of your eCommerce platform might be limited. For example, the place where promotions are displayed on your platforms can be limited due to the options provided by your CMS. While in traditional commerce systems, it completely lies at the discretion of the seller, to decide the area of the webpage where promotions or any other banners are displayed. In case you're investing in headless commerce, make sure you pick the right plan of your CMS platform, which allows greater flexibility.

Complicated to Manage
Headless eCommerce might be difficult to manage at times due to the presence of multiple tools. For example, while you're required to manage your content on one platform, you need to make changes to the backend on another and ship via a third. If you're a small team with a limited budget, you might want to skip it for this reason.
Headless eCommerce VS Traditional eCommerce
Let us now read the difference between headless and traditional eCommerce:
Flexible Front-end Development
Front-end developers working in a traditional eCommerce setup encounter various constraints related to design and the overall process. On the other hand, headless eCommerce lets front-end developers create a user experience from scratch. This helps create a design that fits the business the most.
Personalization & Customization
Traditional eCommerce comes with a predefined experience for both the admin user and the customers. They provide very little room for customization and personalization. The headless platforms offer customization and personalization. The developers have full control over the overall look and feel of the platform and they can define the experience for the admin user and customers.
Flexibility
The traditional platform is coupled with back-end coding. This leaves little to no room for flexibility. To make even a slight change, the developers have to change/edit multiple coding layers. A headless platform is coupled with the back-end and front-end. This creates a number of possibilities for the developer to make customizations.
Go Headless with Your Logistics!
As you go headless with your eCommerce store, make sure your business logistics is taken care of well. Even as a small business, logistics can play a key role in shaping your business and establishing a rapport with the customers. For this reason, you must integrate your eCommerce store with Shiprocket, and grow your business to unprecedented heights. Shiprocket lets you manage inventory, enjoy a fulfillment solution, benefit from automated logistics, and ship via multiple courier partners at the lowest costs. Not only does it help you maximize your reach to your audience in India, but it also takes your business around the globe. The best part is its shipping rates that start from Rs 23/ 500 grams. Let us know in the comments section if you'd like to integrate this solution with your business.
Calculate Your Shipping Costs Now