How to Improve eCommerce Shipping & Delivery Performance
eCommerce businesses are incomplete without an appropriate shipping and delivery process in place, therefore, it is imperative that ample attention is paid to this aspect. Perhaps, the crux of a well-developed online business depends on the right shipping and logistics supply chain attached to it. Unless you deliver the products on time and in perfect condition to the customer, you can never expect to earn goodwill.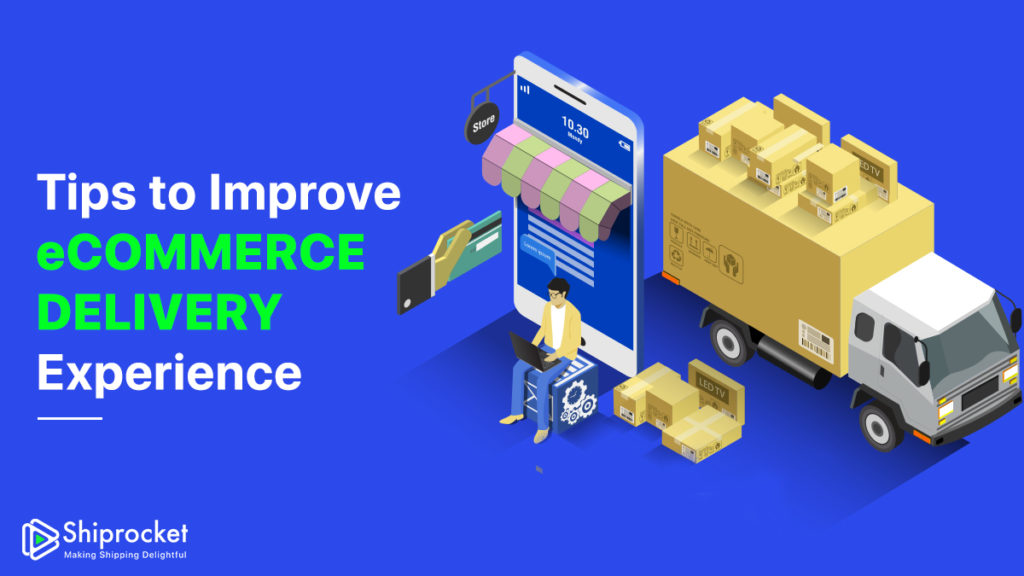 While eCommerce strategies adopt various strategies to have a foolproof shipping and delivery process in place, here are some basic approaches that companies must follow to improve their shipping and delivery experience. These will not only reduce costs but also add to the final delivery experience for the customers.
Select the Right Shipping and Delivery Channel
You need to have a proper shipping and delivery channel in place. Based on your business objectives and the reach, you need to figure out how you plan to fulfill orders. For example, if your business is concentrated within a specific geographic location, you can have your own logistics team to ship and deliver the product to the customers. However, in case of distant locations, you may want to opt for a third party shipping or courier agency. Most of the premier eCommerce companies have third party vendors who deliver the products on their behalf. However, it is important to opt for reputed courier agencies who would professionally deliver the goods. Moreover, negotiate the budget with them and try to get the best deals.
For having the best pincode coverage and options, you can choose shipping solutions like Shiprocket to deliver these shipments. With a courier aggregator like Shiprocket, you can ship with 17+ courier partners that include names like FedEx, Delhivery, Blue dart, etc. Also you get pin code coverage of all courier partners combined i.e. over 26,000 pin codes. You also get a powerful platform through which you can import all orders and ship them on time.

Opt for the Latest Delivery Channels
The change in technology has brought about advancements in almost all sectors and eCommerce is also one of them. We now have some innovative and highly advanced shipping platforms that enable you to ship quickly and more effectively. If your budget permits, you can opt for advanced delivery processes, such as drone delivery, droid delivery, and so on. Big Data has also become quite popular when it comes to shipping and delivery management and records.
Have a Proper Shipping Insurance
One of the most effective ways to improve your shipping process is to have proper shipping insurance. This makes you immune to undue emergencies in the delivery process. There may be lots of instances, such as damage, theft, undue returns and so on that may add to your expenditure. By having proper shipping insurance in place, you can reduce these undue costs. There are lots of financial agencies that offer shipping insurance policies. Do a comparison of the policies and opt for the one that provides you the best coverage and benefits. Shiprocket offers shipping insurance of upto Rs. 5000 for damaged and lost shipments. Opt for solutions who offer you a holistic shipping approach.
Offer a Delightful Tracking Experience
A delightful shipping experience includes providing a proper tracking page along with regular email and SMS updates to the buyer. Provide the buyer with the tracking page that contains information like the estimated delivery date, regular movement of the package, support details of your company, and other details like the order specifications, delivery address, etc.
Providing these will help you resolve major queries of customers and help them stay on track with their shipment. This will not only deliver the product on time but also help you avoid RTO.
Set Proper Shipping Terms and Conditions
Setting the right terms and conditions help reduce undue expenditure and also improve the overall shipping. Moreover, it maintains transparency from the point of view of both the seller and customer. Some of the terms and conditions that you need to set are:
Provide a proper delivery date to the customer.
Have a written contract with the third party courier and shipping agency.
Have proper returns policies for the product.
Have a proper shipping policy (for example, offering free delivery over a certain amount) for products.
By implementing the above strategies, you can improve your shipping experience and increase your profits in an online business.
Conclusion
The delivery and shipping experience is extremely crucial to your logistics strategy. Therefore, you must draft a plan to incorporate provisions for improving the shipping and delivery performance for your store.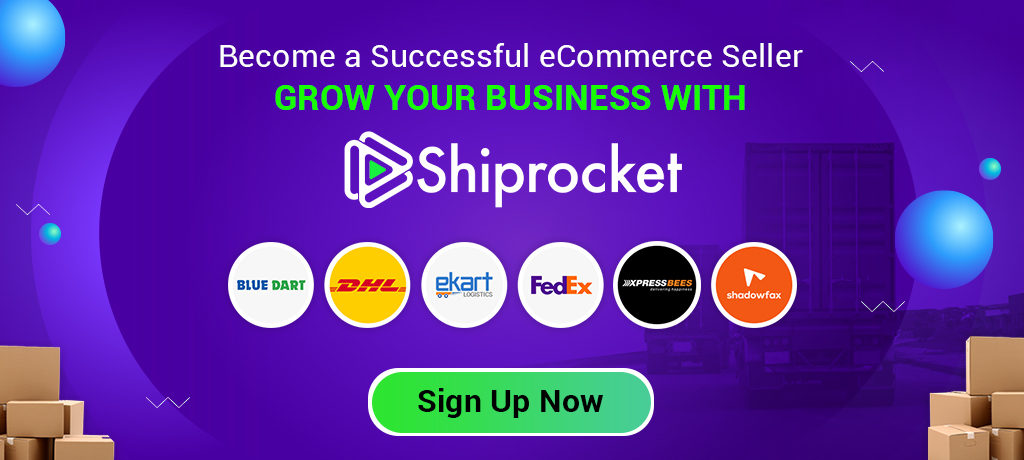 Calculate Your Shipping Costs Now