How to Get Instagram Followers: Tips that Work
Instagram has become an essential part of every brand's marketing, social presence, engaging audience, driving traffic to the landing pages, and growing conversions. If a business's presence is not robust on Instagram, it is the time to learn a few new strategies to get Instagram followers organically. The larger your Instagram audience is, the better opportunities you get to engage with the audience and create a unique and interesting experience for them.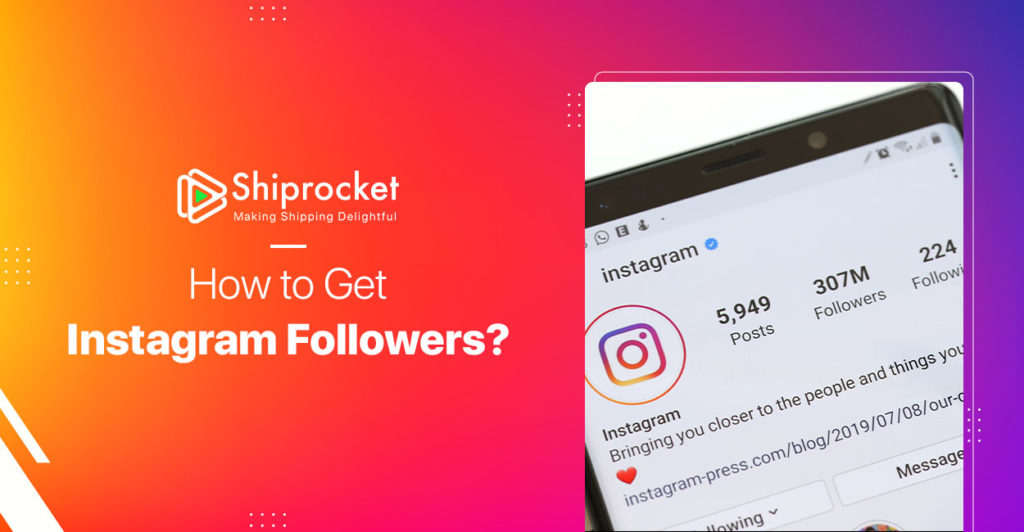 Sometimes brands opt for the easy way out when trying to earn more Instagram followers – they pay for likes, comments, and followers. But these shortcuts are never worth it. The Instagram algorithm is updated regularly, and they remove low-quality accounts.
Notably, the number of followers you have on Instagram is nothing if they do not interact with your account. They must like and comment on your posts, lead them to make purchases, make them visit your landing page, and also recommend your account to their friends.
In this blog, we shall discuss why Instagram followers matter and how you can get more followers organically.
Why Instagram Followers Matter?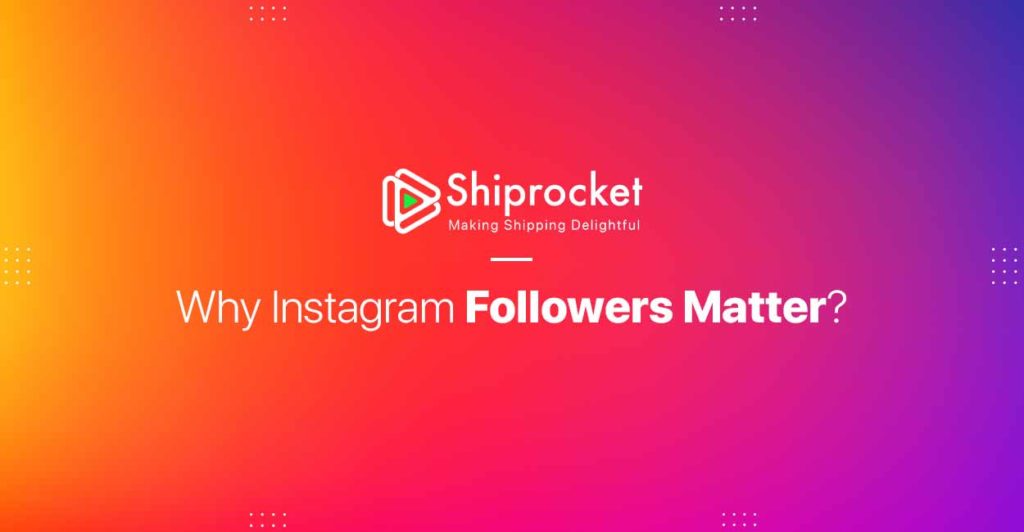 Many Instagram users follow their favorite brands on the social media site. This should tempt all the businesses to understand how Instagram works and how it can benefit their business. But success on Instagram is not just about posting pictures. It is about attracting people to engage them with your posts.
Many businesses say that they have gained a lot of followers in just a few days. However, the sad reality behind this is that some of those followers are not real. Some businesses buy followers, while some use automated processes to influence them.
If you are using Instagram for business, fake followers are a big no for you. Why? Because they will never turn your customers. So, if your main purpose for Instagram marketing is selling your products, you should avoid fake followers.
In a nutshell, you require real users who are genuinely interested in your brand. To achieve this, first, you need to connect with the right audience and second, give your users a reason to follow you.
Let's now take a look at how to get more followers on Instagram.
How to Get Instagram Followers?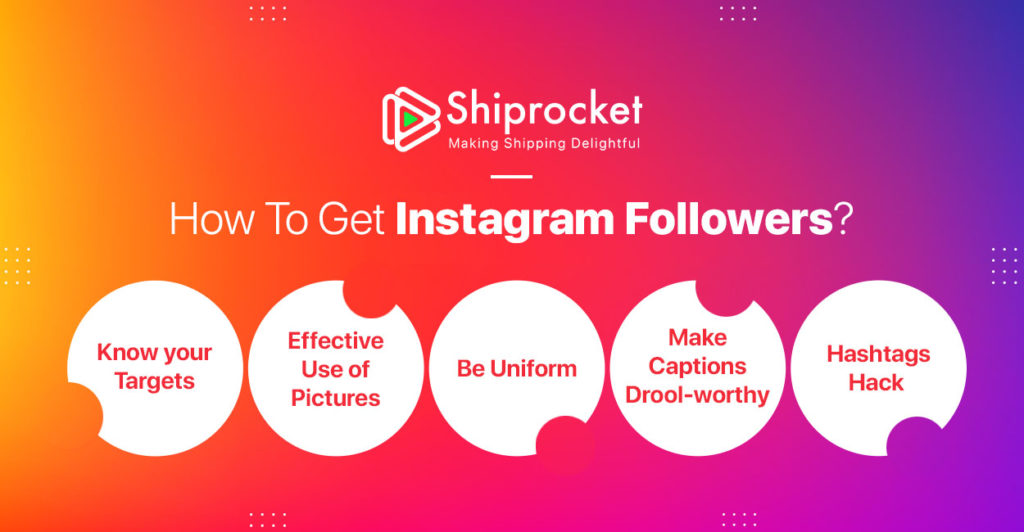 Know your Targets
Before you start posting on Instagram, know what you want to achieve through your Instagram account. If you know what you need to achieve, it will help you measure results. But, first of all, you must complete your Instagram bio and profile. It must have all the crucial details of your business.
For Instagram followers and marketing, you can limit your goals to just 1-2. But be specific. Here are a few examples of the goals that you can set:
20% increase in followers.
35% growth in the engagement rate of your posts.
10% increase in product sales.
100 new email subscribers monthly.
Once you have set goals, you can now think of how you can center your content to achieve those goals. Basically, what kind of posts you should share? If you post random content daily, it will not get you good engagement rate. But if you post strategically, you will earn followers, likes, comments, and good engagement rate. This will help your business grow.
Effective Use of Pictures
Effectively using pictures in your post will bring in high engagement rate. You can consider using the picture of people – the audience itself, it will help you bring a personal touch to your posts. The next trick is to link photos to your goal. By bringing these two together, your posts will provide your followers with a visual treat and convey the message to them.
If your goal is to tell your followers, how happy your customers are with your products, you can post their happy pictures in action – testimonials. If your product is complicated, you can also share informative user manuals or how to use posts on your Instagram handle.
How about product-focused posts? For this, you can share posts with the technical specs of your products. You can also consider the behind-the-scenes photos of the manufacturing process of your products.
Text-based images are also very famous on Instagram. Effective use of quote-based posts can also bring a good number of followers and engagement rate. The goal is to inspire your audience and at the same time, align the inspirational quotes with the brand message and customer testimonial.
Ideally, you must post 1-2 posts a day. And if you can, post one video a day. Remember, Instagram is an image sharing platform. So, share original pictures and not recycled photographs or Google-picked pictures.
Be Uniform
As you are consistent in content strategy, you need to be consistent in your visual content as well. It will give your posts and its content a cohesive look. Besides, it is also professional to be uniform in your posts. Like, a post on every Wednesday with a hashtag #WednesdayMania.
You can also test Instagram photo filters to change or enhance your photos. However, you are suggested that if you use filters, use them for all the posts. Likewise, you can also consider using the same color scheme, fonts, etc. All of these will make your brand memorable for the audience. You can first pick one scheme and test it. Go with the one that is the best.
Make Captions Drool-worthy
After preparing a picture to share as a post, the next thing that you need to prepare for is a caption. Your caption needs to be descriptive and engaging. So, use the best words and information in your captions.
Hashtags Hack
Hashtags are critical on Instagram, even more than Twitter or Facebook. So, you need to use them carefully and differently. Take hashtags as a medium for people to reach and engage with your post. What will the audience search if they are looking for content like yours? Think like your audience and make a list of relevant hashtags that will make your posts easily discoverable by your audience.
To get some ideas, you can also search on Instagram. Take a look at the hashtags your competitors or similar products are using. Check their relevancy to your products.
Remember, general hashtags might bring you a wider audience, but their conversion rate will be very low. You need to be discoverable by the right people and not just any people. Also, your goal is not just be discoverable but business conversion as well.
How many hashtags are good to use? Somewhere between 5-15 will be the best. If you wish to stand out from the crowd, you can use hashtags in the comment section as well. This will make it easier for the audience to read captions. Apart from hashtags, don't forget to use Instagram's geolocation feature. This feature is especially helpful if you are a brick-and-mortar business and wish your audience to visit your store.
The Final Say
One of the major challenges of Instagram marketing is that you can't add clickable links in the post. You can add the links in your Instagram bio and add "click on the link in bio" in your caption. Finally, creating attractive and engaging content and adding appropriate hashtags can lead to your posts become discoverable by the audience and them turning in your followers.
Calculate Your Shipping Costs Now