eCommerce Shipping
Top 15 Must-Have Apps For Your Bigcommerce Store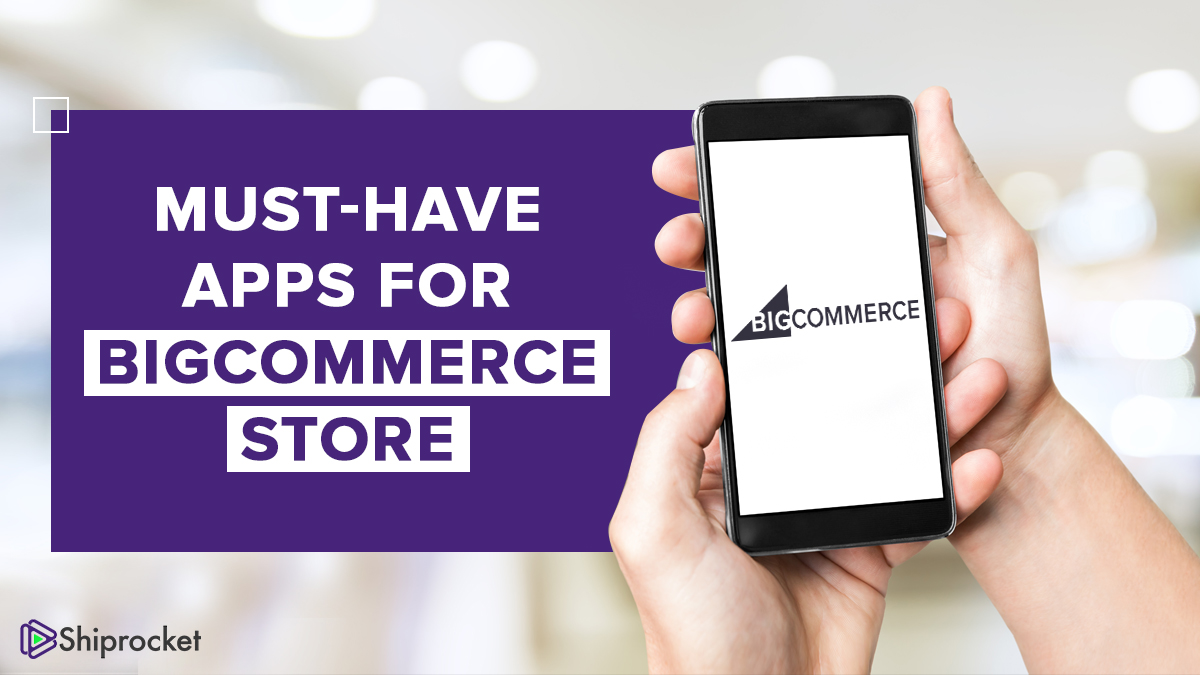 Bigcommerce is one of the most popular eCommerce platforms in the market that helps tens and thousands of online stores in building a brand name. It deals with a wide range of industries such as healthcare, fashion and apparel, electronics and many more which can be integrated with shopping sites such as Amazon and eBay.
Apart from being an online store builder, Bigcommerce offers tools to boost your sales, starting from simplifying multi-channel selling by syncing your inventory with Facebook, Amazon to providing your online store with built-in optimization features for converting shoppers into buyers.

Starting an e-commerce business is no child's play. There is much more to it than just sales and revenue. One has to take care of shipping and logistics, inventory management, appropriate marketing tools, secure payments, and so on.
When you integrate your e-commerce business to the Bigcommerce store, you might go haywire and not know where to start from. To save you from that hassle, below listed are few top-rated apps that will help you in optimizing your business and boost growth. We have classified them into separate segments so that you can choose the relevant app as per your need.
Catalog and Order Management
Stitch Labs – For those of you selling across multiple channels, order management can become a nightmare. With Stitch Labs, this issue will be completely resolved. Stitch Labs is an operations management platform that can help you in streamlining complex inventory-related operations. It can help you save a lot of your time and effort by taking over complete control of your inventory. You and your customers can get absolutely accurate numbers of your inventory with Stitch Labs, as it centralizes your inventory across all your selling channels.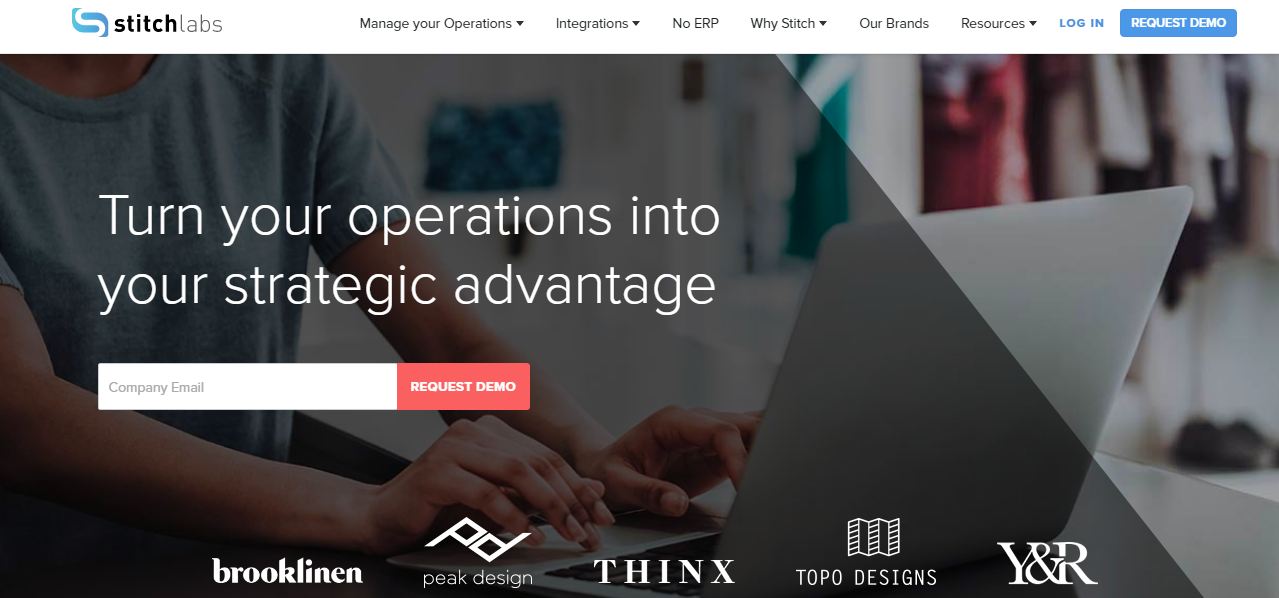 Skubana – Skubana is yet another premier e-commerce software for integrating and managing your inventory. It also helps in shipping your orders from the Bigcommerce store and many other shipping channels. Skubana supports bundles, kits as well as single products for managing your listings.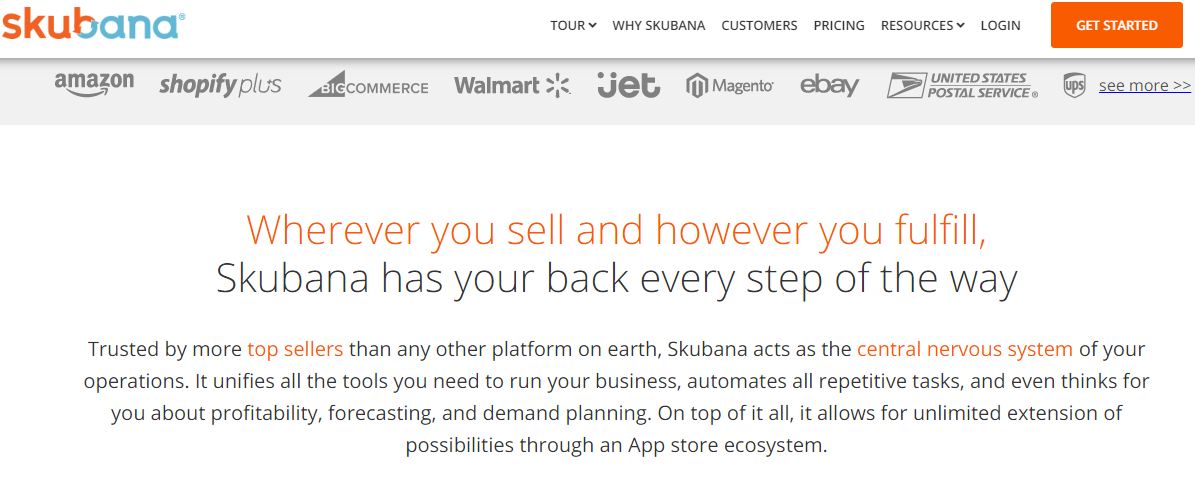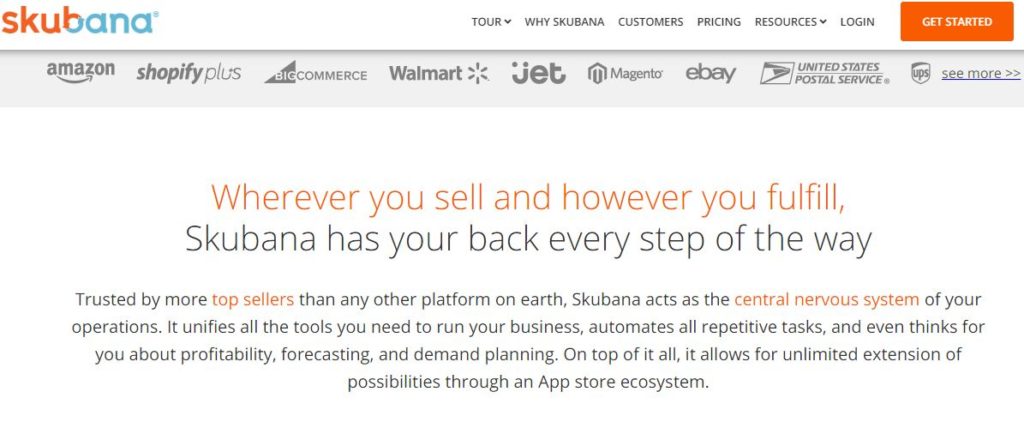 Shipping and Fulfillment Apps
Fulfillment and Delivery
For shoppers to get converted into trusted buyers, Bigcommerce offers you shipping options that help you in building customer loyalty and streamline your operations.

Shiprocket – With a wide reach to nearly 26,000+ pin codes and 220 countries, Shiprocket is your #1 shipping solution trusted by over 15,000 brands for its low shipping rates and efficient tracking facility. This courier and logistics aggregator is here to make shipping your products hassle-free. Low shipping rates, top-rated courier partners, fast cash on delivery remittance, high insurance, and best logistics support makes it one of the top shipping and fulfillment apps that you should definitely give a try to empower your business. With its CORE (Courier Recommendation Engine) you can choose amongst the top-rated, fastest, cheapest or you can customize courier partners as per your preference. Most importantly, Shiprocket is absolutely FREE to use.
Become a part of the 50000+ happy sellers
Integrate with the top-rated courier partners such as FedEx, BlueDart, Xpressbee, Gati and so on.
Ship as many packages as you want. No shipment limit!
Get your brand's shipping labels printed
Shiphero – Shiphero provides e-commerce shipping and fulfillment software to third-party logistics providers and e-commerce brands. Shiphero can take your business to multiple channels and just with few clicks you can connect multiple stores and Shiphero will sync your orders and products. Automated shipping with Shiphero will not just save your time but also increase the efficiency of the product being shipped.
With Shiphero, you can ship orders in bulk by selecting orders based on SKUs. You can optimize each and every shipment as per your requirements with Shiphero!
Order Tracking
Aftership – If you're looking for an app that can take care of hassle-free tracking of your shipment, Aftership is the one! Aftership offers shipment tracking to e-commerce businesses through (Software as a Service) SaaS model. Aftership supports shipment tracking for nearly 400+ courier partners such as UPS, FedEx, DHL and so on. It engages your customers with Branded Tracking Page by directing them to your website, which ultimately leads to a rise in sales of your products.
One-click delivery status update with separate branded tracking page for each shipment
Ability to auto-send delivery updates to your buyers upon a change in delivery status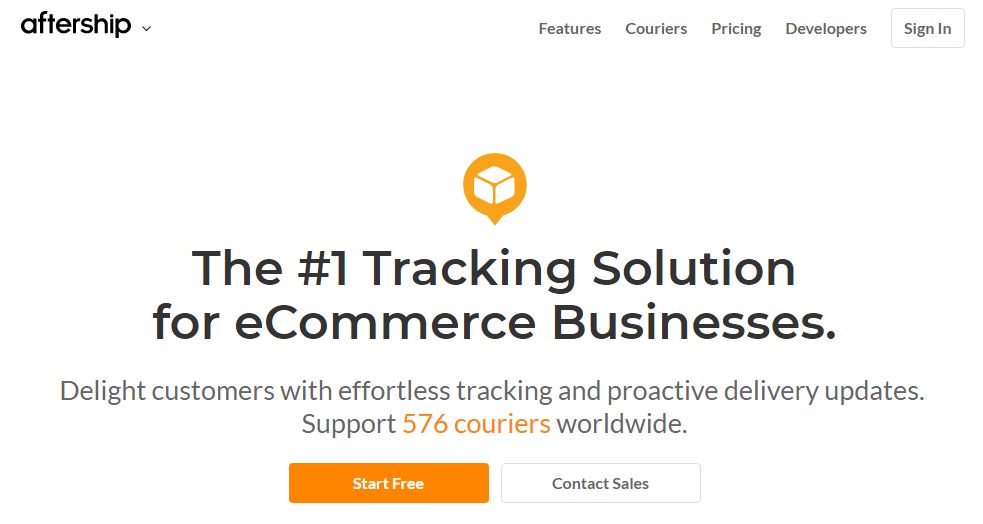 Label Printing
Shipstation – With Shipstation, save your precious time and money with efficient shipping labels. You can batch print several address labels with just a few clicks.
Shipstation is a shipping and fulfillment app that helps you in importing, managing and shipping your orders to multiple selling channels. Other than integrations with several channels such as Amazon, eBay, Shipstation also provides discounted rates on USPS, FedEx, and DHL.
On installing ShipStation in your Bigcommerce store, you get it FREE for up to 50 shipments in a month. All international users on the free account will have access to Canada Post, Australia Post, etc.




Shippo – Shippo is a software company that helps e-commerce businesses with printing shipping labels, tracking packages, integrating shipping with multiple courier partners through their API. They will help you in managing all your shipments from one place, saving you a lot of your precious time and money.
Create labels, for bulk or single shipment, in seconds with Shippo by importing order information with a click
Save your money on every USPS Priority mail shipping label.
FREE signup.



Marketing Apps
Customer acquisition and retention
MailChimp – Mailchimp is one of the most popular tools when it comes to marketing. It is one of the most appropriate customer retention and email-marketing app that you can integrate with your Bigcommerce store.
Hundreds and thousands of people use MailChimp to reach their customer base and grow their e-commerce business. You can automatically sync your store data with the free MailChimp account and access all the features you need to grow your brand.
Audience management
Use digital ads to drive customers to your store's website
Automated marketing e-mails to your customers
Track performance of your business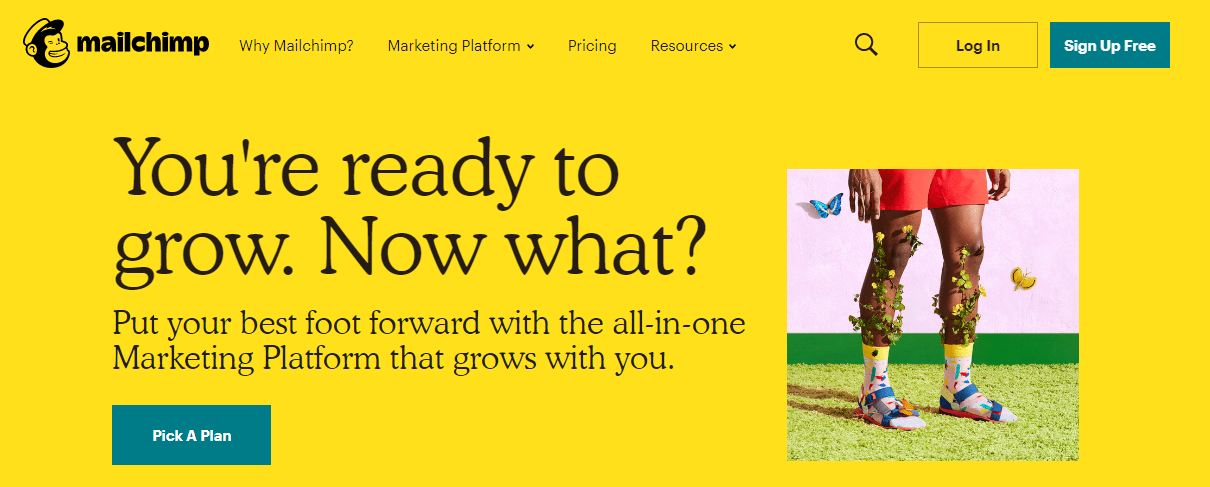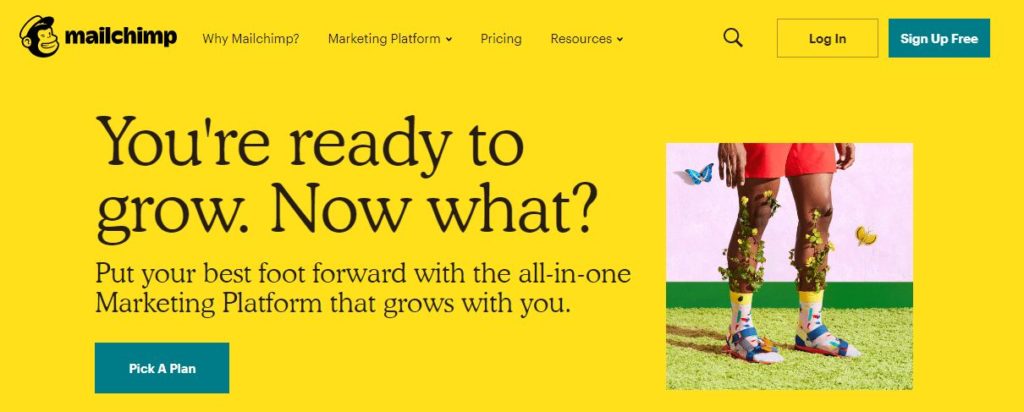 JustUno – Driving traffic to the website is a very important aspect of any e-commerce business. However, converting that traffic into leads or sales is what you should focus on for your business to grow. This is where Justuno plays its role!
It is a marketing app that helps you in monetizing the existing traffic to your website by personalized messages and advanced customer segmentation. With Justuno you can seamlessly convert your traffic with effective marketing tools such as e-commerce promotions, email pop-ups, effective on-site messaging, exit offers and many more. And the best part is, all of this is backed by conversion analytics, traffic segmentation, and high-end design analytics.





Promotion and Incentives
Privy – Privy is one such marketing app that is trusted by nearly 300,000 businesses, including small and medium to convert website visitors to loyal customers, It is one of the top-rated marketing apps in Bigcommerce. With its attractive exit intent pop-ups, spin to win, coupon distribution, abandoned cart emails and many more such promotional tools, your customer would definitely want to stick on for a little longer.
Grow your email list with unique bulk and coupon codes
Send robust retargeting messages
Create converting welcome messages and attractive offers
Run targeted promotions and sales
Reduce cart abandonment



PixelPop – Pixelpop is one of the most versatile apps in Bigcommerce, an all-in-one pop-up app that can help you in building your email list, display attractive coupon codes and promote special offers in your website. Its pop-up editor can create an assortment of cards, bars, and full-screen takeovers. With Pixelpop you can design your pop-ups as per your customer's location, the kind of device they are using to visit your website and where they are coming from. And most importantly, it is absolutely free for upto 500 of your monthly pop-up views.



Social Marketing
Outfy – We all know how essential it is for all e-commerce business owners to publicize their store in social media platforms. With Outfy, you can increase your social reach substantially by promoting your products to 12+ social networks, eventually leading to exponential growth in traffic and sales.
Promote your products in more than 10 social platforms and reach 1000s of potential customers easily
Create catchy videos with Outfy, depicting your product, using its world-class video templates
Unique Autopilot feature
Captivating sales promotions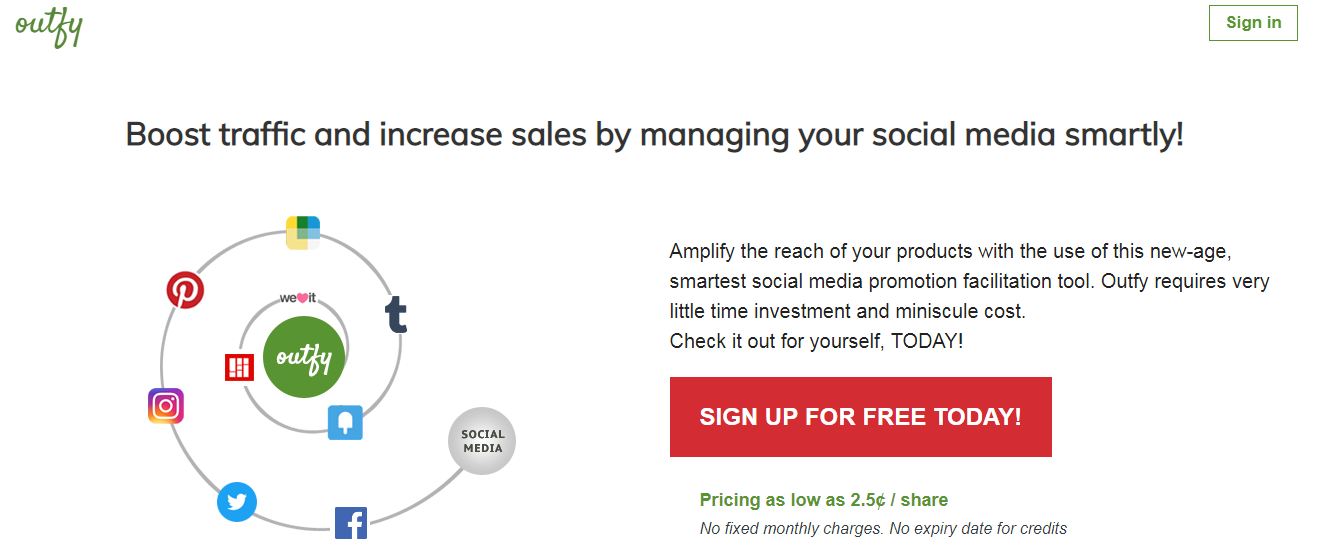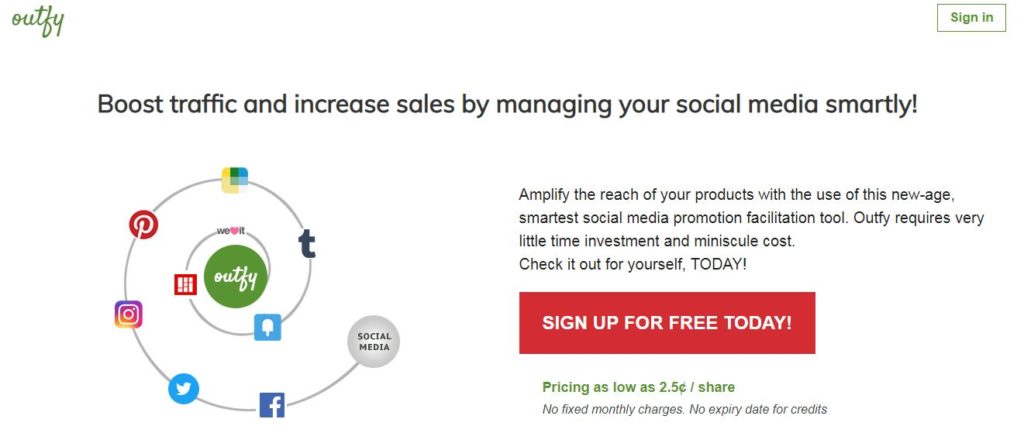 Elfsight Instagram Feed – Instagram Feed by Elfsight Apps is one of the most popular ways to integrate your store's Instagram content into your website. You can manage the content using filters and use as many sources as you want to build the perfect look. To catch your visitor's attention, you can use one of the embedded layouts, choose the preferred template and color the widget as per your store's website. This application will definitely boost your website conversion rate, eventually leading to higher customer engagement.



Payments and Security
Signifyd – E-commerce businesses, in the absence of a reliable payment & security app, often lose out on millions in chargebacks, high operational costs caused due to time-consuming manual transaction investigation and so on. Signifyd is one such app that can solve this challenge. With Signifyd's fraud prevention, 100% financial guarantee against fraudulent chargebacks and real-time machine learning, you can now focus more on the growth of your business while reducing risks. Whenever a customer places an order with Bigcommerce store, the app will automatically review the order and tell you whether it is safe to ship it or not.




SubUno – Subuno is a fraud prevention platform that will automatically update you about any fraudulent order and can improve efficiency as you can fully customize how you would like your fraud checks to be done. Subuno can also help you in improving your sales as you can request for 100% chargeback protection coverage for domestic as well as international orders.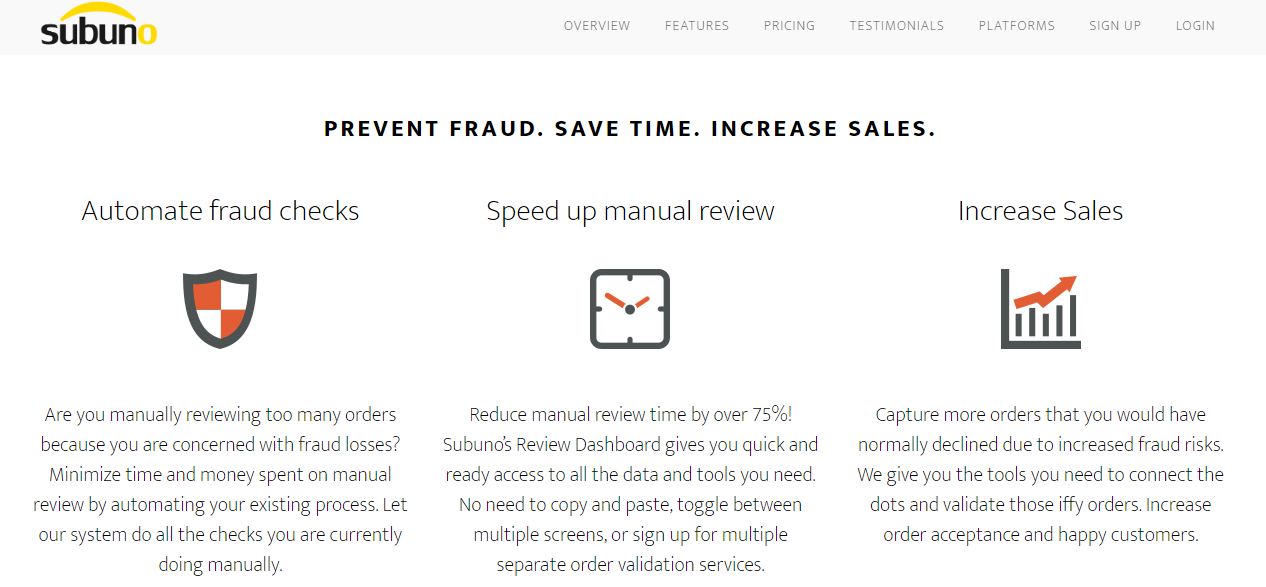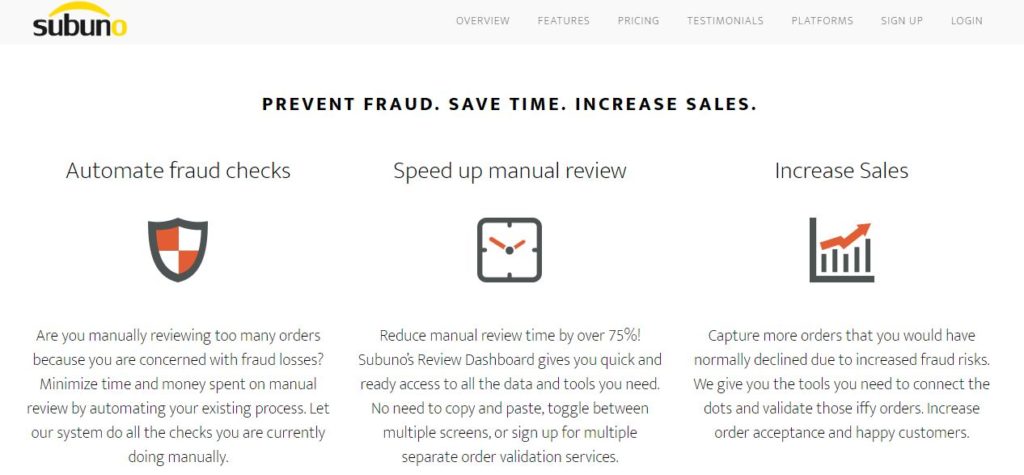 With this, we have come to the end of our list. Do try these apps while setting up your Bigcommerce store and take your e-commerce business to new heights.

Calculate Your Shipping Costs Now