What is Fulfillment Center? How Can It Facilitate Smooth Shipping Operations?
According to a report, companies driven to provide excellent customer experience are 60% more profitable than those who don't focus on customers. If you are into an eCommerce business, you would know how important it is to deliver to the customers' expectations.
Many activities usually precede meeting customer needs that a business has to perform — one of them is having a powerful order fulfillment center in place. You must be wondering how a fulfillment center can help boost your relationship with your customers. A well-equipped fulfillment center will help you run your business smoothly and earn you happy customers.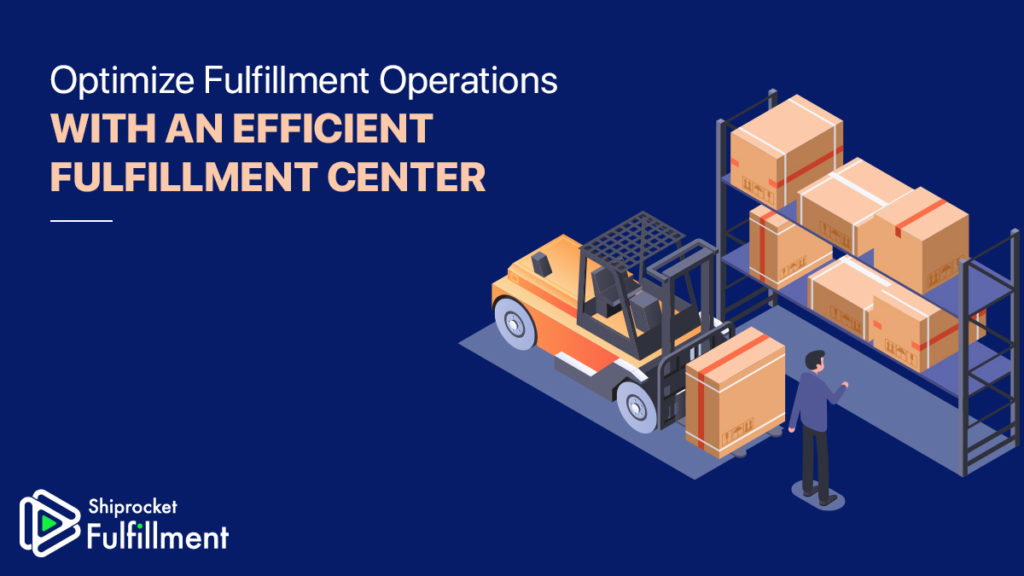 In this article, we will talk about how a powerful, tech-enabled fulfillment center can help you with seamless pre and post shipping operations, which in return will help you build stronger customer relationships. If you're planning to outsource your order fulfillment to a third-party, you must be very well aware of the activities happening inside their fulfillment centers to make a well-informed decision of whether or not to tie up with them.
First, let us take a look at what is a fulfillment center and what are the various activities that take place inside a fulfillment center-
What is a Fulfillment Center?
A fulfillment center is a large space that stores inventory for a business. Unlike a warehouse that is solely dedicated to storing inventory, a fulfillment center serves various other purposes, such as working towards the entire order fulfillment process. A fulfillment center stores items for a short period before the product is shipped out, unlike warehouses where things are stored for a longer duration. A Fulfillment center works with retailers, eCommerce companies, etc., to help them fulfill their B2B or B2C orders.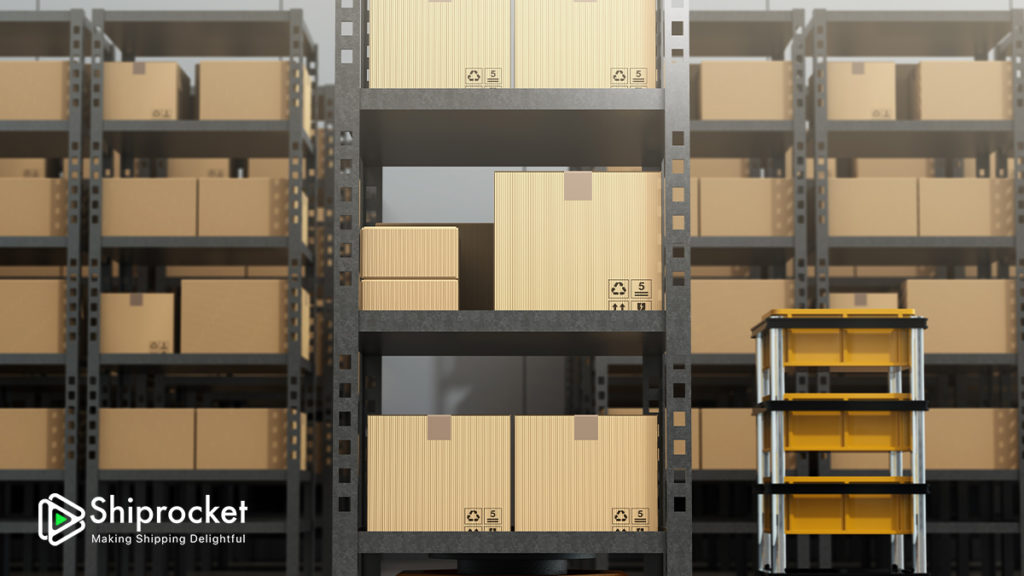 Fulfillment centers usually operate 24*7 in processing orders, packing, and shipping them to the end customers. A fulfillment center has activities going around throughout the day with people receiving inventory, picking goods, generating shipping labels, and finally shipping out the fulfilled orders, and handling return orders.
Now that we know what a fulfillment center is let us dive deeper into how a well-equipped fulfillment center, with the right kind of operations in place, can help you run your business smoothly-
Receiving Inventory
Receiving the inventory from the seller or eCommerce brand is the first step that a fulfillment center witnesses. It's obvious to make inventory errors, such as discounts, during the first receiving. The perfect fulfillment center will always have a dedicated dock area to receive the inventory. The dock area is usually large and is designed to sort the inventory correctly and prepare them for storage in their designated locations.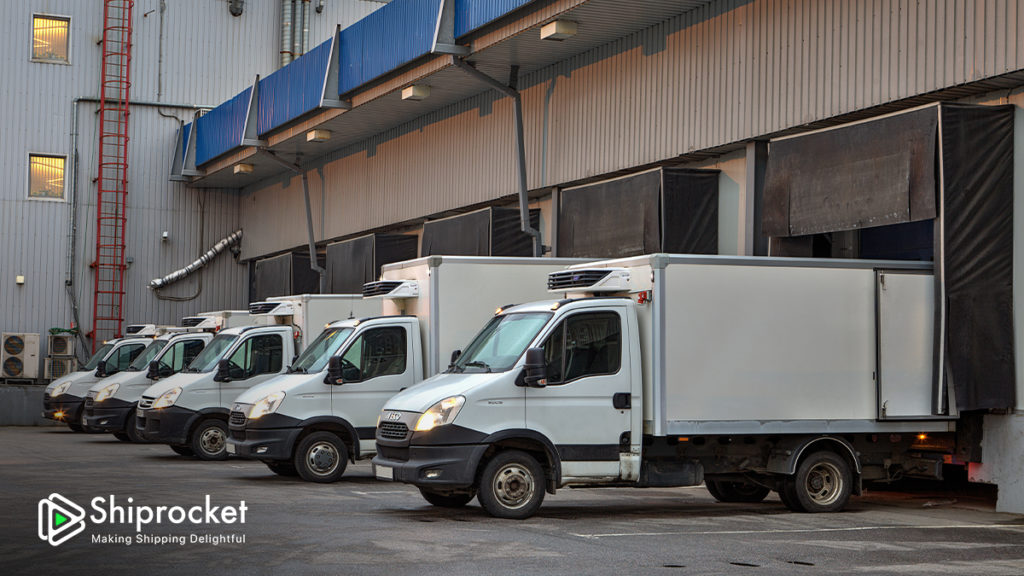 A well-equipped fulfillment center will also have a real-time inventory tracking system to help avoid any miscalculations while receiving the inventory and missing inventory. Having a quality control manager is also extremely important to assist you if the technology fails, or the employees make any mistake. The job of a quality control manager is to guarantee inventory accuracy.
Smart Order Picking
Did you know that order picking accounts for nearly 50% of the labor cost in a fulfillment center?
Yes, you heard that right! An active fulfillment center always has the right facilities to make the most out of the order picking process. With the rise of eCommerce, order picking has now become much more critical. This is because, while most of the activities inside a fulfillment center can be automated, order picking is majorly done manually.
The results of order picking directly affect your customer satisfaction levels. No customer would like to receive the wrong products or a lesser quantity of what they ordered.
Therefore, the best kind of fulfillment centers always follow these two processes-
Minimize travel distance – A picker spends most of his time traveling from one item to the next. Advanced fulfillment centers use the right technology to create a picking path optimization route to improve the pickers' walking path, which in turn increases the picker's efficiency in order picking.
Maximize space usage – The right kind of fulfillment center has an optimized layout design of the center, which improves the picking efficiency. The flow of the fulfillment center is usually specific throughout the space.
To make it easier for pickers, some 3PLs also place a map inside their fulfillment center with a detailed layout.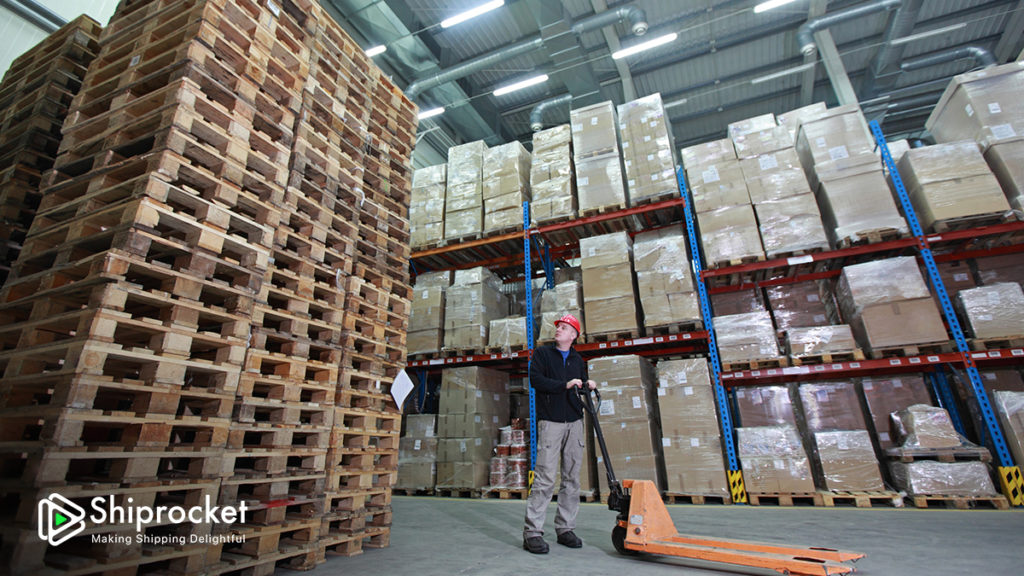 Other than the points mentioned above, there are multiple ways to pick orders efficiently inside a fulfillment center. Some of those are batch picking, pick to order, wave picking, and zone picking. Depending on your business needs, you can choose the best order picking method for yourself. For example, the batch picking method is best for fulfillment centers dealing with lots of SKUs and multi-product orders. Smaller businesses typically use the pick-to-order method.
Efficient Packaging of Products
Once all the items are packed inside a fulfillment center, the next step is to pack them up securely. The best kind of fulfillment centers will always have high-quality eCommerce packaging materials handy to protect your products from damage and reduce your product's dimensional weight. These materials can include corrugated cardboard boxes, courier bags, flyers, bubble wrap, packing tapes, air filters, etc.
When it comes to dimensional weight, product packaging plays a significant role in determining the final weight.
Therefore, the best fulfillment centers will always be extra careful about product packing. They ensure the packaging is done in a way that does not hamper the safety of the product being shipped while also saving up on costs. Also, each package has an exterior barcode or label, which is scanned for easy tracking. The label is always accessible and readable.
There are fulfillment centers that also provide custom packaging for businesses that will have your brand's logo on top of the box and any other information you wish to offer your customers.
Remember, your product's packaging is the first impression of your brand for your customers. Therefore, you must not compromise on the quality of the packaging. Ensure that the 3PL is providing you with the most exceptional quality of packaging materials that are damage-free.
Shiprocket Packaging is an eCommerce packaging initiative by Shiprocket that allows sellers and brands to purchase high-quality packaging materials such as corrugated boxes and flyers directly from the website. The best part is the materials are biodegradable.

Seamless Shipping
Shipping is one of the most critical aspects of the entire order fulfillment process. The first and most important thing that makes a fulfillment center stand out from the rest is when it comes to shipping to the destination. A fulfillment center's site is a critical factor that determines the shipping charges and the time of delivery to the end customer.
For example, strategically located fulfillment centers near highways enable shipping companies to deliver on time, as most goods travel by trucks. Also, a fulfillment center located close to your customers is the perfect choice for you. It will reduce the transit time of your products, thus offering your customers on-time delivery.
A fulfillment company typically ties up with multiple shipping carriers. Since a fulfillment center operates to fulfill direct-to-consumer orders as soon as they are placed, they need shipping carriers to pick up shipments daily. It ensures orders are delivered to consumers in time and faster, as promised.
The ideal kinds of fulfillment centers will always provide you with the best courier companies' best options and wider coverage. For example, Shiprocket Fulfillment gives you access to more than 17 courier companies to ship with, which includes FedEx, Delhivery, and many more. Moreover, you get to ship to nearly 27000 pin codes in the country if you plan to avail Shiprocket's wide pin code reach.

Quick Returns Handling
Facing returned orders is an inevitable part of running an eCommerce business. But if you have tied up with the right kind of fulfillment partner that has a reverse logistics system in place, you are sorted. A well-equipped fulfillment center can handle returns, recall, and disposal much faster than a company doing in-house fulfillment.
With a proper returns management system, active fulfillment centers retain full control over the entire process. You get the full authority to choose what happens to the returned items if they need to be inspected or replaced. If the things need repair, people handling returns send the items to the appropriate place soon after receiving them from the customer.
In short, well-equipped fulfillment centers take care of returns handling quickly to don't have to.
Final Say
Now that we have told you about how a powerful fulfillment center can effectively handle your pre and post-shipping operations, it's time for you to tie up with a 3PL that can provide you with all the benefits mentioned above. If you're wondering which one to go for, Shiprocket Fulfillment is the one for you!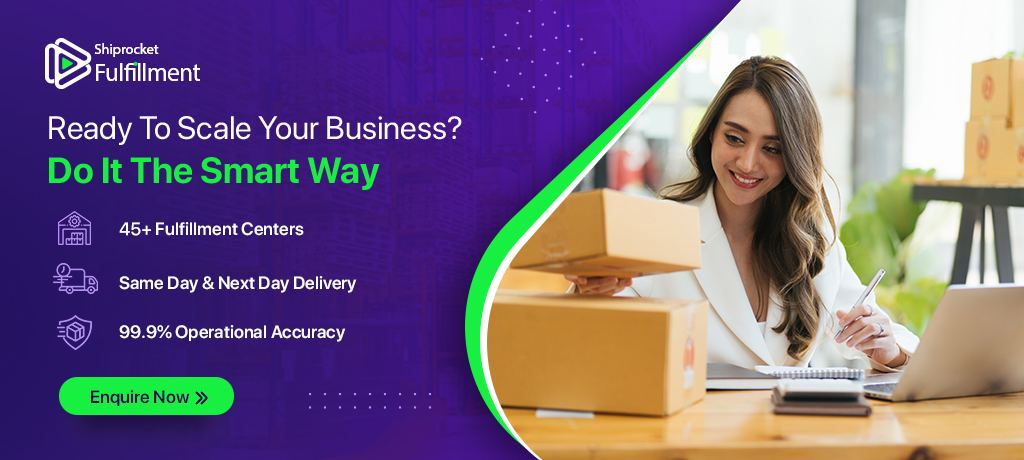 Calculate Your Shipping Costs Now