5 Ways of Cross-Selling to Customers Effectively
Most business owners work tirelessly to generate new leads to enter the sales funnel. But, while you put your blood and sweat into gaining new customers, what is the other way of increasing business? Capitalizing the relationship with the previous customers is undoubtedly one of the best opportunities for business growth. And this can be done efficiently with cross-selling.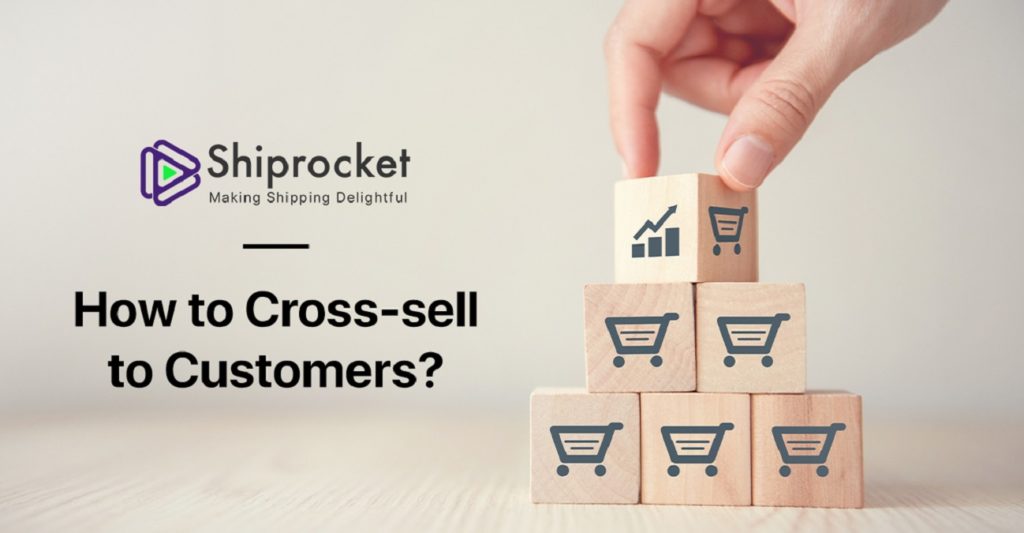 Cross-selling can help add value to the relationships with existing customers, establish credibility, and improve business revenue. In this blog, we shall discuss several ways to cross-sell to customers effectively.
What Do You Mean by Cross-Selling?
Cross-selling is basically the process of selling different products to the customers with the primary product to increase sales value. For example, a fast-food employee asks you to convert your burger order into a meal where you will get fries and a soft drink along with the burger. Here, he is trying to sell you different products with the product you have actually bought. The fast-food employee is trying to increase the value of the purchase.
Cross-Selling VS Upselling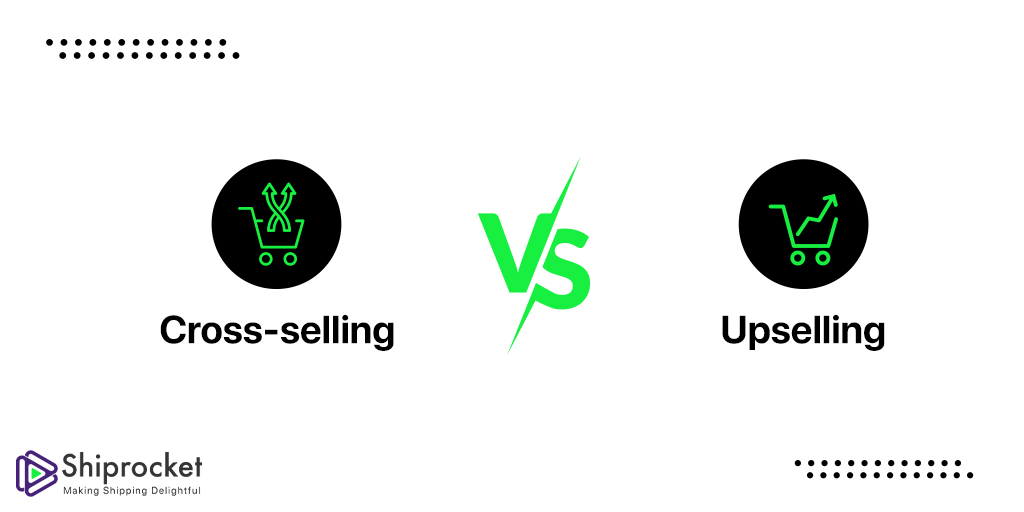 People often use cross-selling and upselling interchangeably. However, these two follow a totally different approach. If you know the difference between the two, you can put yourself at an advantage by using both methods to increase sales.
As discussed above, cross-selling is suggesting the customers to purchase an additional product in conjunction with their primary purchase. For example, suggesting them to buy a phone cover and other accessories along with a phone.
Upselling is encouraging the customers to make a purchase that would make their primary product expensive—for example, suggesting the customers buy a phone that is more expensive than what they are buying now. In a nutshell, upselling is about selling supplementary products of higher value.
Benefits of Cross-Selling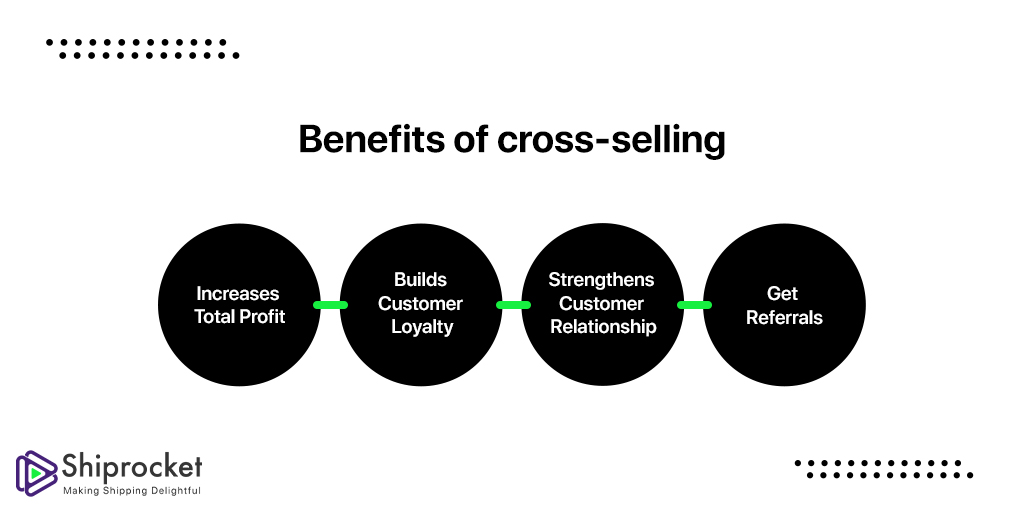 Let's now cover some critical benefits of cross-selling:
Increase Total Profit
When you go to the checkout area of a store, you see some products arranged on shelves next to the cash counter. This is done on purpose. Most online retailers like Amazon also do this. They have a section "people also bought this" where they try to sell more items using the cross-selling methodology.
Why do they do this? They want to make the transactions lucrative and increase their total profit.
Builds Customer Loyalty
A cross-selling opportunity will allow you to solve the customers' problems. This will eventually build customer loyalty. For instance, you sell someone a mobile phone. Then you cross-sell them a screen guard and mobile cover. This makes the buyer feel that you have all the products that solve all their problems. Why go elsewhere when all their problems are solved in one place?
Strengthens Customer Relationship
Cross-selling helps maintain customer relationships. But you must never pitch your customers the products they don't need. Your intent should be to enhance the relationship between you and your existing customers. Why? Because you are trying to sell products to help them meet their needs, not to make a few extra bucks!
Get Referrals
Cross-selling can help you build more leads. If you have a loyal customer, he will recommend your products and services to someone else as well. So, you can get refined leads (referrals) through cross-selling.
Tips for Cross-Selling to Customers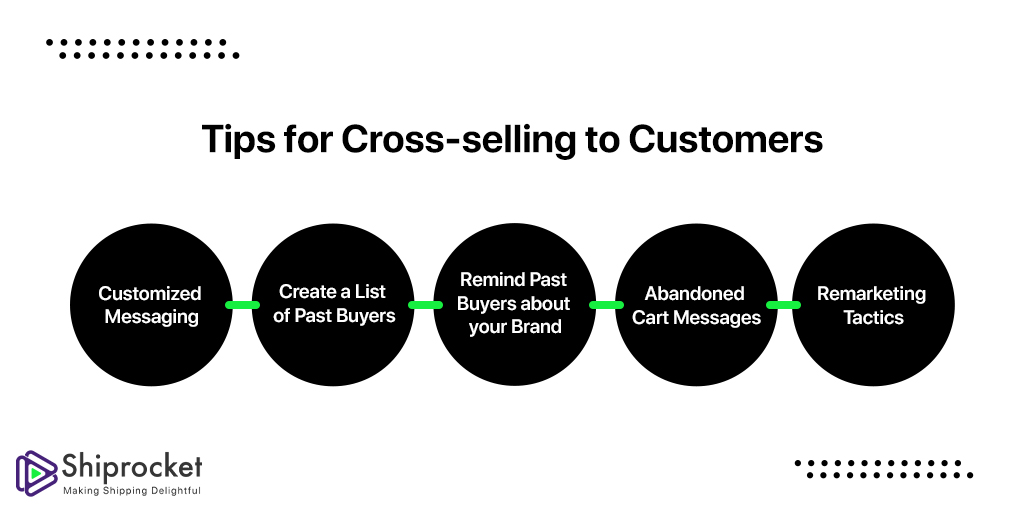 Let's now explore how you can use the cross-selling technique for the benefit of your business:
Customized Messaging
Why did the customer buy from you earlier? What did he purchase? Has he posted any review of the same? What are his demographics?
Getting answers to all these questions will help you get an insight into your customer behavior. With the collected information, you can understand what was the motivation behind the customer's previous purchase. This will significantly increase your chances of cross-selling to your customers.
Let's suppose you sell beauty products, and the customer purchased a shampoo from you. You can consider cross-selling a conditioner to them in their next purchase. You can re-appeal to the customer by showing an ad that endorses shampoo along with the conditioner.
The bottom line is to devote some time in thinking strategically about how to re-appeal to the customers with personalized messages as per their needs, wants, and desires.
Create a List of Past Buyers
Once you have dug out enough data to understand the buying behavior of your customers, organize the data into several segmented lists to target each customer with the right offer.
You can easily target the customers through their contact details from their past purchases. This step is critical as it is vital to target the customers by catering the relevant information to them.
For instance, if the customer just brought a home theatre, he won't buy another one. But perhaps he may be interested in buying a recliner. Notably, cross-selling is all about selling products complementary to what the buyer has already purchased.
Remind Past Buyers About Your Brand
What are your USPs? What is it about your product or brand that stands out from the others? Why do customers purchase from you rather than your competitors? Try to inculcate these points in your messaging to instill brand loyalty in your customers. This increases the chances of retaining them and getting a referral.
It is said that branding campaigns should not only be used for top-of-the-funnel audiences. Instead, try to sell your brand to past purchasers as well. Click here to easily create a sales funnel for free.
Abandoned Cart Messages
You can also remarket to customers who have abandoned their shopping carts. Remind them that they have left something in their cart.
For example, one of your previous customers added a deodorant to his cart. But could not complete the purchase, maybe because he was distracted by the parcel delivery boy. Later, he forgot to complete the purchase. You can remind him about this by sending an email with the subject "you forgot something in your cart" or "complete your purchase".
You can remarket by displaying them ads on what they are missing.
Remarketing Tactics
Remarketing is indeed one of the best ways to cross-sell and increase repeat sales with minimal effort. You can also show ads to people who have visited your online store or used your mobile app. You can reach specific visitors and users who have visited you previously. You will have to create remarketing tags and lists for the first campaign. But once you do that, you will see the results come in. Remarketing campaigns are easy to run.
For example, you visited an online fashion accessories store and bought a mobile cover. The store will try to remarket you by showing ads for the other products it offers.
Final Say
In the endnote, we would like to conclude by saying that it is crucial to capitalize on sales to run the business efficiently. In order to do that, it is vital to continue to sell to customers, and one of the best ways for this is cross-selling.
Now that you know several tips on how to use cross-selling for your business, go ahead and make the most of it!
Calculate Your Shipping Costs Now