Why You Should Start a Reseller Business Today
Reseller business is when individuals purchase things to re-sell them to others to earn money. The online reseller business opportunities in India are growing tremendously. Starting a reselling business is easy and doesn't require any huge investment. Most companies have made reselling products into an actual business and are earning well.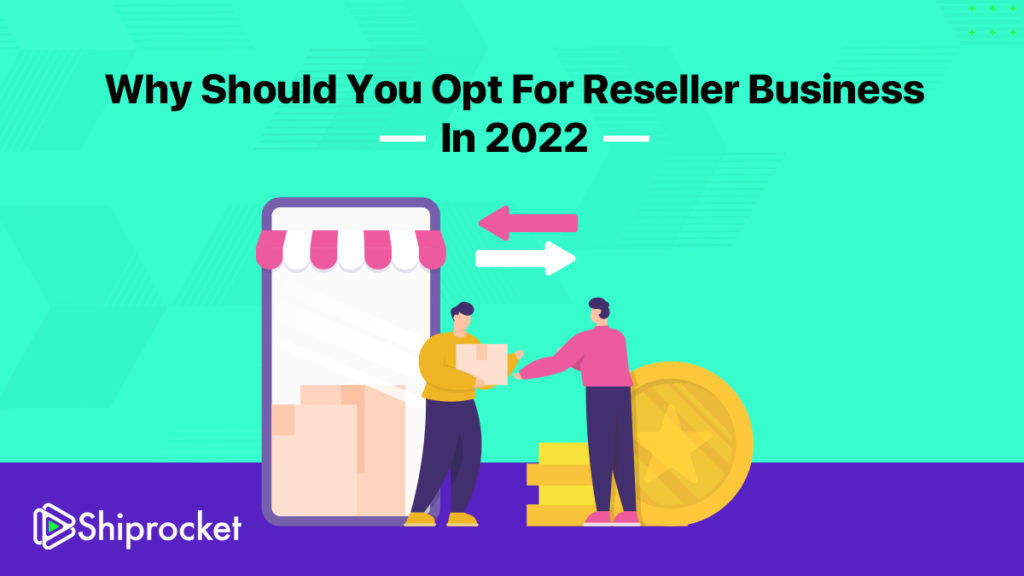 To start a reseller business requires a physical premise and inventory stock. For the marketing of products, social media is the best platform to run your ads smoothly and successfully. The advantage of starting a reseller business online is that it doesn't require any pre-purchasing of stock. You can start a business with what you have to resell such as art pieces, handicrafts, clothing, etc.
If you want to start a reseller business, it is important to plan and research before you dive deep right into it. This article will discuss the benefits of starting a reselling business. Here are a few reasons why you should become a reseller online:
5 Reasons to Start Your Own Reseller Business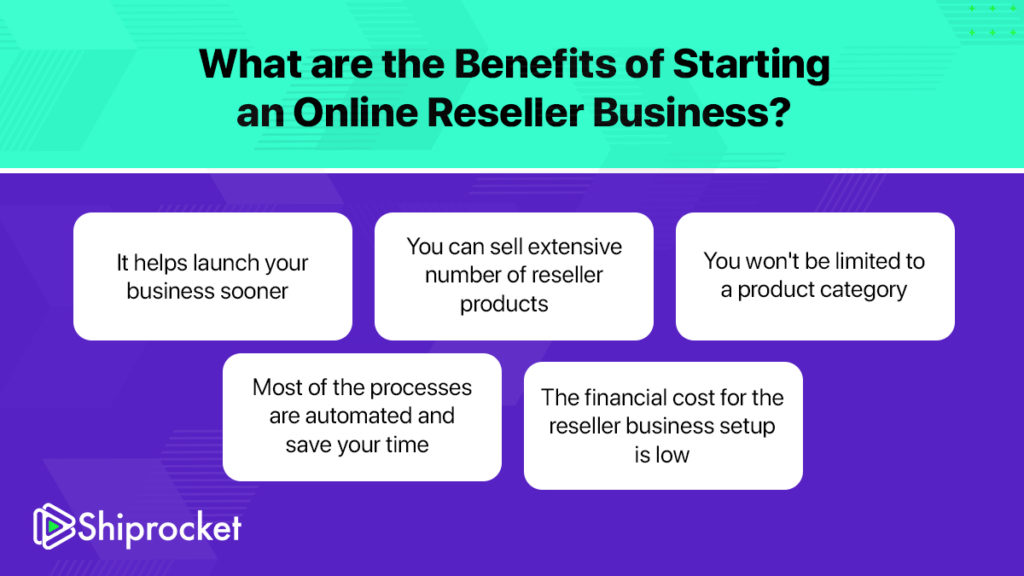 Easy Launch of Your Business
Reseller business is a good idea because it allows you to start selling the same day you start your business. Once you have a few products to resell in your store, you can start reselling them for your business. You can launch your reseller business in a few minutes. There is no need to wait to pre-plan your inventory or wait for anything. You can set up and launch your business on the same day.
Diverse Range of Products
When you become a reseller, you'll sell an extensive range of products. For example, if you resell jewelry items, you can also resell accessories, handbags, or other related products as your business grows. Selling additional products to your reseller online shop won't cost you more money.
Automated Process
A reseller can run a business without spending all of their time on it. Most of the processes are automated, allowing you to manage your reseller business easily. It also saves time as you don't need to focus on warehousing, packaging, or shipping of products.
Lower Financial Investment
The main benefit of starting a reseller business is that the financial cost is low. You can price your products according to your product range. This is the perfect business idea for budget-conscious, startups and new entrepreneurs, You don't need to invest in buying the bulk inventory items. Therefore, the financial investment for business setup is low. Additionally, a reseller is free to set their own profit margins.
Product Categories
The best part of becoming a reseller is having multiple product categories to resell on a marketplace that allows you to resell goods—making it an excellent choice for new entrepreneurs. Even if you sell products from a specific niche, you can still make a profit by adding multiple product categories to your stock.
Key Takeaway
With a reseller business, you will sell and grow your own product base. Your store can be designed the way you like with a minimal investment. You'll get to build strong relationships with customers. You will do all from promotions to sales, marketing, and product pricing. A reseller business allows you to resell to your customers easily. This is how your brand will succeed.
Calculate Your Shipping Costs Now