Comparison of Courier Delivery Charges For Domestic Shipping
Shipping cost is a significant determinant that influences both profit margins and the scale of your eCommerce business operations. Logistics can prove to be tricky for new entrants in the world of eCommerce. With eCommerce gaining momentum in India, the logistics operations have also been picking up speed and have spread their operations all across the country.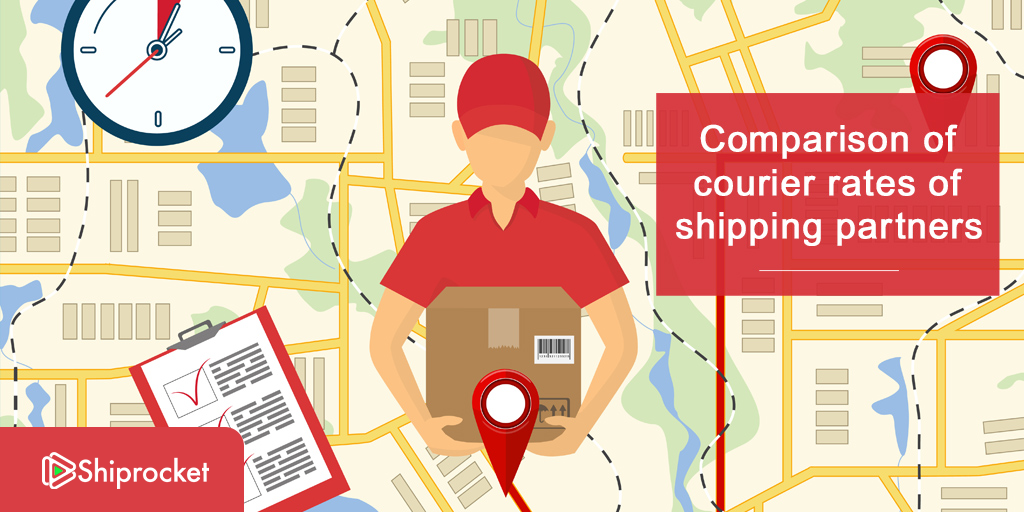 While setting up an eCommerce business, it is essential to compare and calculate the price of shipping and gain an understanding of the industry standard. A few of the top trusted and reliable delivery courier sources in the country include Indian Post service, FedEx and DTDC.
Most of these courier services offer logistics services to over 45,000 pin codes in the country, and their courier charges depend upon the receiver's address and the weight of the package.
Courier charges per 500gm – INR 20-90
Courier charges per Kg – INR 40-180
The bigger your operations, the higher your chances to get the synergy of logistics and a lower rate for every package. It is essential to understand that since all delivery companies in India operate at different levels and vary in size and operations, each one of them has a different set standard for servicing their clients and customers.
While you can come across cheap rates with one courier, delivery by another, say FedEx Charges a completely different price for the same service. Hooking up with one such delivery channel can be difficult in one go so what works here is a hit-and-trial method. However, with specific advanced information about such delivery companies, one can end up making a smart choice.
Find below the rates offered by different courier companies across India to gain a better understanding of the best options available for your business.
Indian Postal Service
The Department of Posts (DoP) has been operating in India for more than 150 years. Though the pickup and delivery period can prove to be beyond average, this delivery courier is the best one for companies that are just starting. Rates applicable to their services are Rs. 30-90, for a weight of 200 to 500 grams.
FedEx
FedEx was established in 1989 in the Middle East and it started its operations in India in 1997 through GSP. It is headquartered in Dubai, UAE, and serves more than 220 countries and territories. It has a fleet of more than 86000 vehicles. This courier service provider provides a vast expanse of service across international destinations. It charges around 32- 72 INR depending on the area of pickup and delivery.
DTDC
A commendable service provider for eCommerce sellers, the average DTDC courier charges per kg for delivery are slightly higher for courier services across India. The quality of services is also quite average. Now, they even offer door-to-door delivery services including last-mile delivery.
All in all, it can be concluded that shipping and logistics provided by couriers and their delivery services prove to be an essential component in deciding the profit margins that a business owner gets to keep in his pocket.
Delhivery
Delhivery is India's one of the fastest growing logistics companies. It was established in 2011 and is headquartered in Gurugram, Haryana. It has a presence across 18000+ Pin Codes and 93 fulfillment centers. Delhivery charges 50 to 90 INR per 500 gm. It also has 80+ Fulfillment centers. The logistics company also offer real-time shipment tracking and multiple payment options.
Delhivery courier charges per 500gm– INR 50- 90
Delhivery courier charges per Kg– INR 100- 180
Final Thoughts:
When choosing the right delivery courier service provider make sure that you can keep your shipping costs in check and are also able to ensure the fast and secure delivery of your intended products to your customers. As your business grows and you begin to accumulate the economy of operations, your shipping costs per unit will gradually come down, bringing greater profits in your pocket. Logistics operations chosen by some of the big and reputed brands and eCommerce platforms in India reflect a trend that indicates that they have selected their own logistics services.
Many eCommerce giants like Amazon and Myntra operate through their own logistics functions, which is another way to save hugely on transportation costs and keep a significant part of your profits. But for those just starting their business, working with a shipping and logistics partner like Shiprocket is a must.
FAQs (Frequently Asked Questions)
How can I calculate shipping costs beforehand?
On Shiprocket, you get a shipping rate calculator that can help you calculate the shipping costs beforehand.
Are the COD fees charged separately?
Yes, the COD fees are charged separately by all courier partners.
Calculate Your Shipping Costs Now